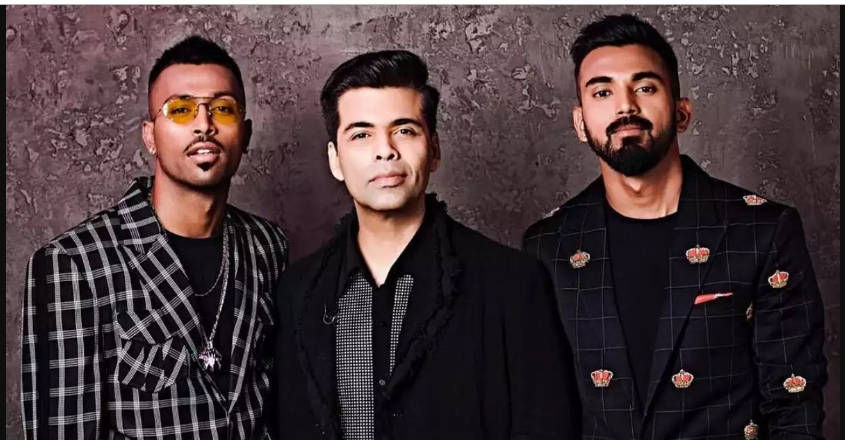 Misogyny is defined in standard dictionaries as an attitude involving dislike, hatred, contempt and prejudice against women. Misogynists are persons who show little or no respect towards thoughts and feelings of women and feel no remorse on hurting them. Sociologists consider this as a malaise of male dominated societies, where women are not accorded the status that is due to them. It is not a trait to be proud of nor to be admired or emulated.
The fortnight that went by saw two members of the national cricket team - Hardik Pandya and K L Rahul - being sent back from Australia for making intemperate and misogynist remarks during a television chat show. These two cricketers were featured in 'Koffee with Karan', a programme in television where a celebrity host (Karan Johar) asks questions about their views on various aspects of life. As it happens with all shows on television, the intention of the anchor is to ask probing questions and extract some juicy or controversial remark from the guest, which is then used for improving the viewership of the programme. The show does not have any pretensions about its intellectual content, but is reckoned to be a popular one from the TRP ratings chart.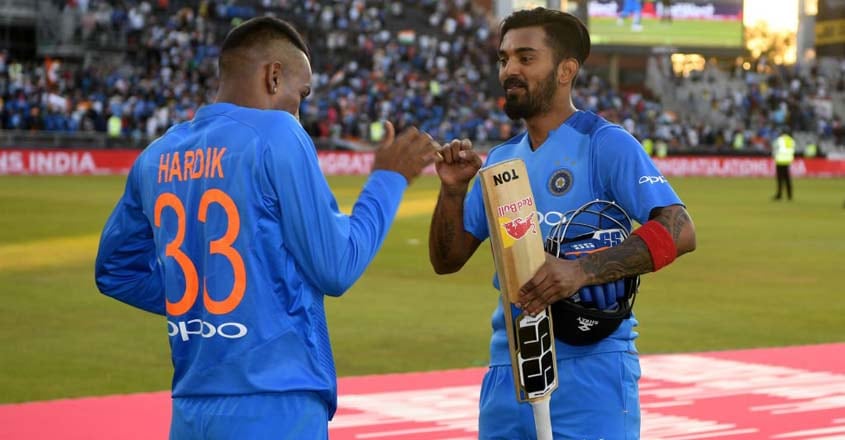 Disgraceful episode
It is not in dispute that both Pandya and Rahul got carried away and said things that they would regret for their entire lifetime. What was said by them brought shame and disgrace not only to them but to their parents, relatives and friends as well. It might have happened that they were lulled by the ambience and atmosphere of the show and the ease induced by the host into letting down their guard and indulge in locker room talk, forgetting that fact that what they said would be heard by thousands of persons sitting in the living rooms of their homes. Though Pandya issued a statement in social media apologising for his words, the damage had been done. There was a barrage of criticism against them in social as well as print and visual media, which prompted the Board of Control for Cricket in India (BCCI) to recall them from the tour and initiate disciplinary proceedings.
Actions initiated by the BCCI also had their share of controversies. Initially the BCCI issued a show-cause notice to the two cricketers, but once the issue gathered storm, Vinod Rai, the head of Committee of Administrators (CoA) came out recommending a two-match ban on the players. However, Diana Edulji, the other member of CoA did not play ball and sought for suspension 'till further action'. Meanwhile, Amitabh Choudhary, treasurer of BCCI, asked for an inquiry whether the two cricketers had sought permission before appearing on the show. Finally, the BCCI decided to recall players from the tour and suspended them with immediate effect from playing any form of cricket. Rai also announced the setting up of an inquiry against the duo on account of indiscipline and misconduct. Meanwhile, Edulji took exception to the role played by Rahul Johri, CEO of BCCI, in the conduct of preliminary inquiry. Following this, the CoA decided to have the inquiry conducted by an Ombudsman and took up the matter to Supreme Court seeking permission for appointing such an authority for independent arbitration. Office-bearers of the BCCI have objected to this move and a court room battle is on the cards.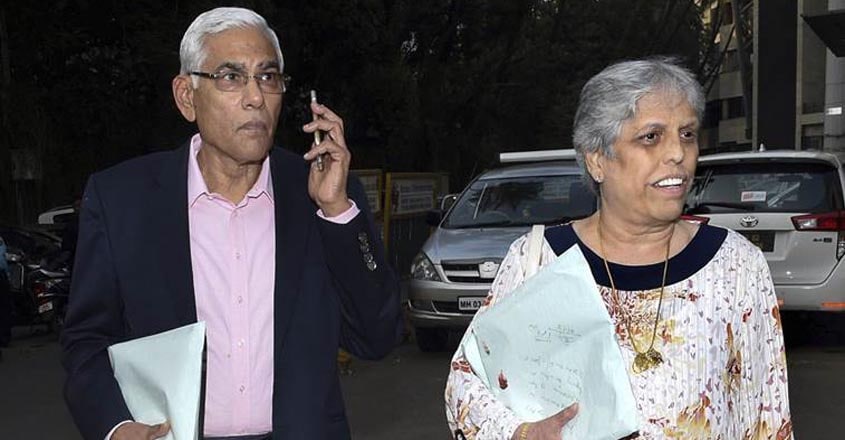 There were responses from the players community also. Two days after the issue created headlines, Indian captain Virat Kohli informed, during an interaction with the media that, the team did not align with the views expressed, which he said were the opinions of individual cricketers. Harbhajan Singh slammed Pandya and Rahul for their comments, which he felt brought shame on the entire national team and the players, past and present, who represented the country. He also stated that no discussions of the nature described by the duo ever took place inside the Indian dressing room.
Objective analysis
Now that the heat and dust appears to be dying down, one can attempt to analyse the issue with some amount of objectivity. There cannot be any two opinions that Pandya and Rahul suffered an attack of 'brain fade' when they agreed to take part in a television chat show, without considering the nature and reputation of the programme and the anchor and the possible line of questions that could be expected. Further, they should have been more circumspect in their observations and prevented the anchor from straying into areas that could provide the 'masala' and prove to be controversial. There is no doubt that Pandya got carried away and started talking without thinking, while Rahul, who was cautious in the beginning, gradually let down his guard. And the end result is that they have ended up in the doghouse, not even knowing when they would be able to play cricket again.
Even as one holds the duo guilty of making foolishly intemperate remarks, a thought should be spared for the circumstances that led to this incident. Pandya hails from a lower middle class family in Choryasi village in Surat district of Gujarat. He did not finish high school, but made a powerful impact on the cricket field where his prodigious talent and fearless approach helped him break into the the Baroda Ranji Trophy side in 2013. He soon made his mark in the Indian Premier League (IPL) which suited his brand of cricket and made a smooth transition to the national side, first in limited overs matches in 2015 and later in Tests in 2016. His big-hitting and swing and seam bowling delivered at sharp pace saw him being hailed as the rightful successor to Kapil Dev. His performances during the tours of South Africa and England were patchy, with occasional bursts of brilliance with both bat and ball. A back injury kept him out of the squad for Test matches against Australia where he was later flown in as an addition to the team.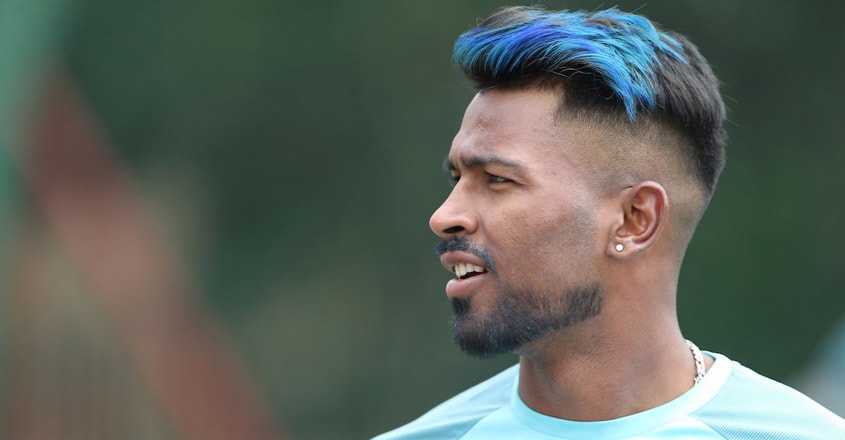 Pandya has not concealed his love for the material comforts that money and fame brought to him. He loves to dress in flashy clothes, has a fascination for fancy cars and sports a funky hairstyle. He has around 11 million followers on his social media handles and is ranked 27 in Forbes India 100 list. It is not difficult to imagine the impact that these sudden changes in financial and social status must have brought about on the lad.
"It is difficult to handle failure, but it's far more tougher to deal with success," a prominent former cricketer once said famously. He would have known what he was talking as we have many examples in India of talented cricketers who fell by the wayside after promising start to their careers by allowing distractions to get the better of them. One must be fair to the likes of Pandya who have not allowed their careers to be derailed on account of temptations posed by attractions off the field. They play the game hard, without giving any quarter, believe that they are as good as the best and take on the challenges that come their way with the same audacity and gall they display while hooking bouncers hurled at them at speeds exceeding 150 kmph. This alpha male strain that is part of their DNA make them objects of adulation and worship by millions of people across the country. This vests on them a certain amount of responsibility and it is in meeting the expectations of being ideal role models that these youngsters fail to make the grade.
In all fairness, it is not proper to expect these youngsters to suddenly become responsible icons overnight. Legends like Sachin Tendulkar, Rahul Dravid and V V S Laxman could achieve this on account of the strong family support and the middle class virtues which were ingrained into them right from childhood. This cannot be taken for granted in the case of players bred in different social strata coming from the remote corners of the country. In such cases, it is the responsibility of the BCCI to ensure that players in their charge are inculcated with not only proper values but also taught the niceties of handling print, visual and social media. This should be made as a compulsory part of the curriculum for all young cricketers in training centres like the National Cricket Academy.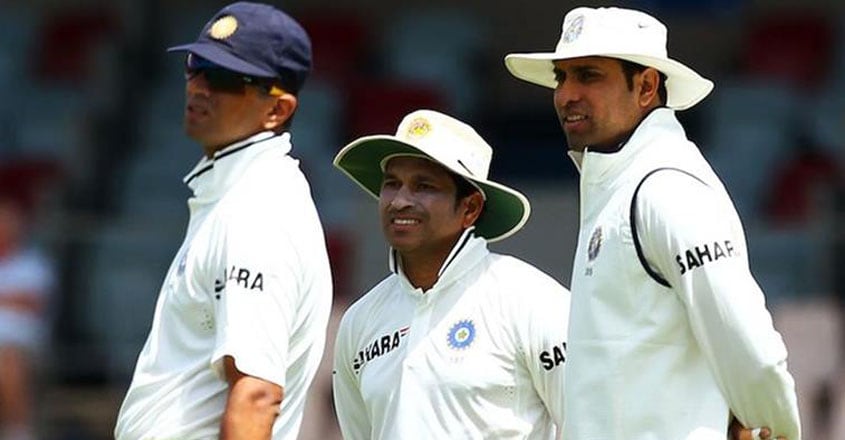 The BCCI should understand that they cannot discharge the power of disciplinary authority without taking on the responsibility of effective tutoring and mentoring of the players. The top brass of the BCCI and members of CoA should realise that there is lot more at stake in this episode than fighting to their individual turf. Lovers of the game have every right to feel disgusted with the antics and statements of these worthies who have utilised the opportunity provided by the incident to gather eyeballs in the media and initiate further legal battles rather than trying to counsel the players and chart out a plan of action to ensure that such episodes do not happen again.
Finally, a word about the television show. I must confess that I have not seen this programme before this controversy broke out and would not recommend that anyone see it. Karan Johar should have shown the decency to edit out the portions in the show that he knew would create a furore. After all, it was he who asked the questions and led the discussions in a certain direction, resulting in the cricketers making these comments and hence he cannot absolve himself from accepting responsibility for the outcry that followed. It was extremely uncharitable on his part to have aired the whole recording, despite knowing that this would kick up a storm and wreck the careers of two promising sportspersons. This incident shows that more than the cricketers who have been disciplined, the hosts in such shows are the ones who require to be rusticated and imposed with heavy penalties.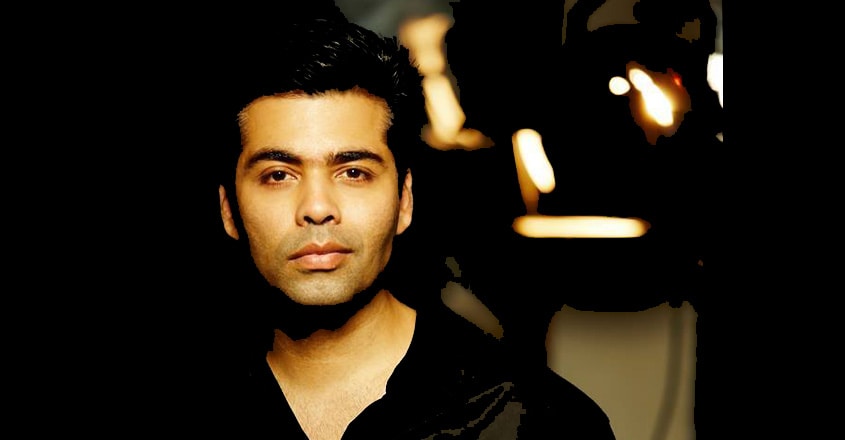 (The author is a former international umpire and a senior bureaucrat)