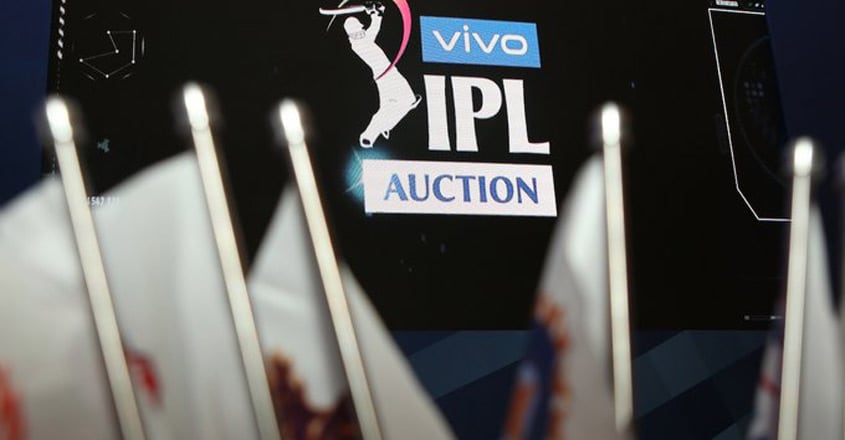 The 13th auction of players for Indian Premier League (IPL) that took place in the week that went by saw the franchisee owners loosen their purse strings to spend Rs 140.30 crore for picking up 62 cricketers. Pat Cummins of Australia was the star of the show as Kolkata Knight Riders (KKR) bought him for a record Rs 15.50 crore, which represents the highest-ever paid for an overseas player and the second highest across all IPL auctions. The record for the all-time high purchase bid is Rs 16 crore spent by Delhi Daredevils to buy Yuvraj Singh in 2015.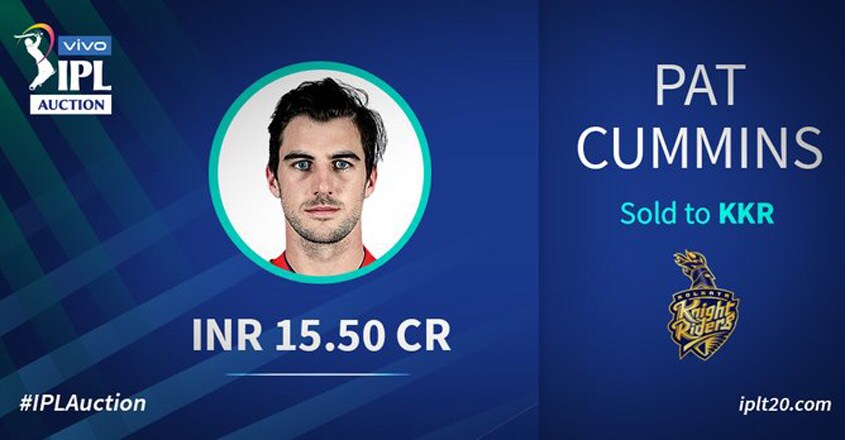 While going through the list of purchases what caught the eye was the price commanded by Piyush Chawla, who was "bought" by Chennai Super Kings for a whopping Rs 6.75 crore. Chawla was in news for being a member of the squads that won the ICC T20 World Cup in 2007 and ICC World cup in 2011. Since his last appearance in international cricket has been in 2012, I thought one should verify his performances in domestic cricket in recent times to seek the reasons behind the high price that he commanded. It was seen that Chawla has been turning out for Gujarat in domestic first-class, T20 and List-A games, with moderate success and his major wicket hauls have been against sides such as Sikkim, Odisha and Nagaland, none of which qualify as top-drawer sides. But it is obvious that the team management of CSK has found something special in Chawla this year that inspired them to bid such a high amount to get his services.
This prompted this writer to do a short study about the Indian cricketers who fetched the highest amounts in IPL auctions during the last five years and their performances during the succeeding season. This was done to see whether these cricketers could justify, through outputs in the field, the high amounts that they were paid during the auctions.
The top-sold Indian players during last five years and the amounts that they fetched are as detailed in the table below.
Yuvraj Singh moved from Royal Challengers Bangalore to Delhi Daredevils with the record auction price set in 2015. He had a successful run with both bat and ball (376 runs and 5 wickets) in IPL 2014, which would have prompted the management of Delhi franchisee to offer such a high amount - Rs 16 crore - for his services. However, he had a poor outing with the Delhi side in 2015, scoring only 248 runs in 14 matches at an average of 19.07 runs per innings and a strike rate of 118.09. Yuvraj moved to Sunrisers Hyderabad with the 2016 auction, but with his price coming down to Rs 7 crore.
Pawan Negi was a virtual unknown when he was thrust into fame by fetching a price of Rs 8.5 crore during the 2016 auction. A left-arm spin bowler hailing from Delhi, he made his debut in IPL in 2012. While he had not set the Yamuna on fire with his performances, he earned a name for being able to keep the batsmen under check, which earned him a call to the national side. But he was uncapped when the 2016 IPL auctions took place and his solitary appearance in a T20 International against the UAE did not impress the critics. During IPL 2016, he played in eight matches and picked up just one wicket and in all sent down only 9 overs! He moved to Royal Challengers Bangalore in the 2017 auction after he was picked for only Rs 1 crore.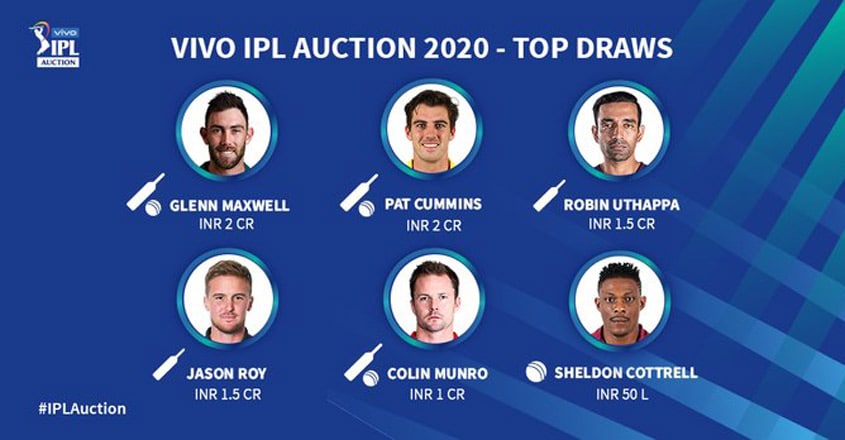 Karn Sharma had good performances during the three editions of IPL starting from 2013 to back him when he fetched the price of Rs 3.2 crore in 2017. He had also played for the country in a Test match as well as in two One-Day Internationals (ODIs) and one T20 International, prior to becoming the top-sold Indian cricketer in IPL auction of 2017. He justified his price by claiming 16 wickets during IPL 2017, picking up 16 wickets.
Jaydev Unadkat holds the record for fetching highest price for a domestic player in two consecutive auctions of IPL 2018 and 2019. He had bagged 24 wickets during IPL 2017 while turning out for Rising Pune Supergiant, which could justify the price of Rs 11.5 crore that he fetched in 2018 auctions. However, his performance during IPL 2018 was rather colourless (11 wickets in 14 matches with an economy rate of 9.65). But despite this, Rajasthan Royals chose to pay Rs 8.4 crore for him during 2019 auction. Though another season with below- average performances (10 wickets in 11 matches with economy rate of 10.66) followed, he was retained by Rajasthan Royals for a price of Rs 3 crore during the just-concluded auction. It is also worth mentioning that he has played one Test match in 2010, 7 ODIs in 2013 and 10 T20 Internationals during the 2016-18 period.
The surprise packet during the auction for IPL 2019 was Varun Chakravarthy, a 28-year-old spin bowler from Tamil Nadu, who was picked by the Kings XI Punjab for Rs 8.4 crore. He had played for Tamil Nadu in Vijay Hazare Trophy matches during 2018-19 with some amount of success, following which he made his debut in Ranji Trophy as well. However, he came a cropper during last IPL, playing only one match where he bowled three overs and ended up conceding 35 runs. Despite this track record, he was picked by by Kolkata Knight Riders for Rs 4 crore during the latest auction for IPL 2020.
How overseas players fared
We may compare the show of Indians with the performance of top-sold foreign players in the IPL during the same period, which is tabulated as below.

It would be seen that Ben Stokes and Shane Watson were rewarded for their superlative performances during 2015 and 2016 editions of IPL respectively, while Sam Curran and Angelo Mathews were helped by their prevailing form in international cricket. The only surprise was Ben Stokes fetching a high price in 2018 despite very average performance in 2017. But here also it would be seen that none of the players could justify the high price they commanded by consistently high outputs in the editions of IPL that followed.
Telling figures
What do these figures and statistics tell us? The first fact that emerges is that both Indian and foreign players, except the odd exceptions, have not been able to rise up to the expectations of franchisees who bought them at record prices. This would indicate that pressure of performing well affects both domestic as well as international players equally.
The next aspect is that franchisees have betted on unknown Indian talent very generously. One would see that none of the members of the national side have figured in the list of players who fetch mind-boggling amounts in auctions. Cricketers who have made impact on international scene, such as Cheteshwar Pujara, Hanuma Vihari and Ishant Sharma, routinely find themselves amongst the lot of players who remain "unsold" at the end of auction process! This creates an absurd situation wherein untried, untested and unheralded players suddenly start earning more than those who have built their careers brick by brick at the highest levels of the game.
Finally, the logic that guides the management of the franchisees eludes the ordinary follower of the game. The decision to "buy" Varun Chakravarthy for Rs 8.4 crore last year was hailed as a piece of inspired thinking which did not work out. But one is at a loss to understand what could have guided a franchisee to pump in Rs 4 crore on this player this year, especially given his poor show last year? Similarly, what did the franchisee see in Pawan Negi to spend Rs 8.5 crore on him in 2016? Or what does CSK expect from Piyush Chawla that justifies them spending Rs 6.75 crore? Unadkat had one good season with the ball which justified his price during the subsequent auction but how did he fetch high amount even after lacklustre outputs during subsequent years?
One does not grudge the amounts paid to cricketers who bring in laurels for their sides. But when amounts involved are huge and payments do not appear to bear a straight relationship with either present form or past performance, then questions are bound to be asked. This is made worse by the fact that players earning fat purses have not come up with performances justifying the auction amounts.
IPL is the proverbial golden goose that is presently laying golden eggs for Indian cricket and cricketers. It is up to the Board of Control for Cricket in India (BCCI) and the franchisees to ensure that everything about IPL meets the highest standards of probity and integrity. Anything less would tantamount to killing the golden goose with unhatched eggs.