Kannur: A dawn-to-dusk hartal called by the BJP in Kannur on Saturday in protest against the murder of an RSS worker in Payyannur has partially affected life in Kannur and Mahe.
The 8th political murder in Kannur since the Pinarayi Vijayan-led government's ascension to power in May 2016 has once again crippled life in the district. Transport services were affected with both the KSRTC and private buses keeping off the roads. Though the KSRTC had said that additional services would be run to ease the traffic woes of people, even regular services were suspended. However, few private vehicles, autorickshaws and goods lorries were seen plying.
Shops and offices remained shut.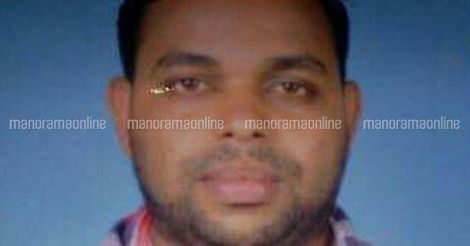 Choorakkad Biju
Security beefed up
Police deployment has been stepped up considering the volatile situation. The BJP alleged that the murder was plotted by CPM workers. Meanwhile, the CPM district secretariat denied the allegations.
The police registered a case against 7 CPM workers.
'One-off incident'
Terming the killing unfortunate, Kerala chief minister Pinarayi Vijayan said the culprits would be caught. However, he said Biju's murder was a one-off incident and that it would not affect the efforts to bring back peace in the district.
Political murder
The RSS worker was hacked to death by unidentified assailants at Payyannur on Friday. Choorakkad Biju, 34, was murdered at Palakkode bridge at Payyannur.
Biju was the 12th accused in the murder of Dhanaraj, a CPM worker at Payyannur. He was the mandal karyavahak of Ramanthali RSS wing. He was provided with police security at his home until last week.
Dhanaraj was hacked to death by a group of people inside his house at Karanthat in Ramanthali panchayat in front of his family in July.