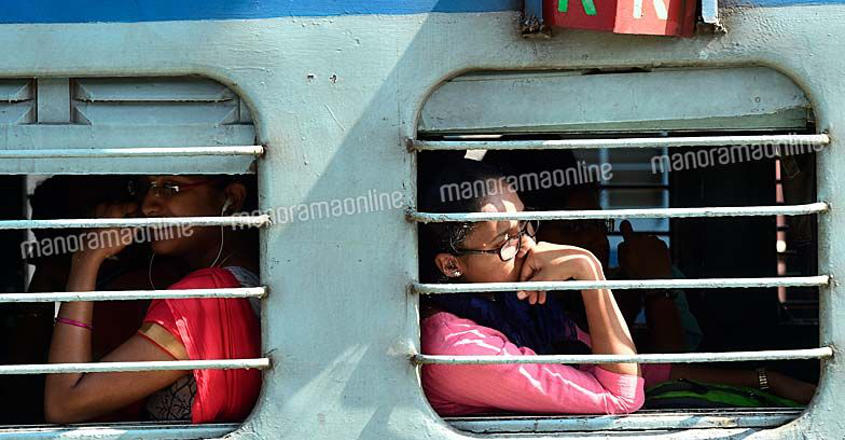 Kochi: Late running and frequent cancellation of trains have become the norm in Kerala. Fed up, passenger organisations have now planned strong agitation and legal action, as the Railways piled up more misery by extending the cancellation of several passenger trains up to September 23. Eight passenger trains have been cancelled entirely now, and two partially.
Trains are run much more efficiently in states where three times the number of services are run compared to Kerala. Commuters seek answers from the Railways as to why the problem remains unresolved in Kerala alone.
The officials of the operating section in the railway division as well as top guns at the Southern Railway have conveyed a false picture to the Railway Board, the organisations of passengers felt.
These bodies have hence moved to approach the BJP national leadership directly, and impress upon the minister of railways the state of affairs in Kerala.
Agitations will be launched soon with the involvement of the Members of Parliament. Complaints against late running of trains will be recorded at all stations in the state. Train traveller's body Friends on Rails said MPs A. Sampath, N K Premachandran, Kodikkunnil Suresh and K C Venugopal will inaugurate the agitation at stations in Thiruvananthapuram, Kollam, Chengannur and Alappuzha, respectively.
Cancelled passenger trains
• 56387 Ernakulam-Kayamkulam (via Kottayam)
• 56388 Kayamkulam-Ernakulam (via Kottayam)
• 56373 Thrissur-Guruvayur
• 56043 Guruvayur-Thrissur
• 56044 Thrissur-Guruvayur
• 56333 Punalur-Kollam
• 56334 Kollam-Punalur
Partially cancelled passenger trains
• 56663 Thrissur-Kozhikode train to depart from Shoranur
• 56664 Kozhikode-Thrissur train to terminate at Shoranur
Read more: Latest Kerala news