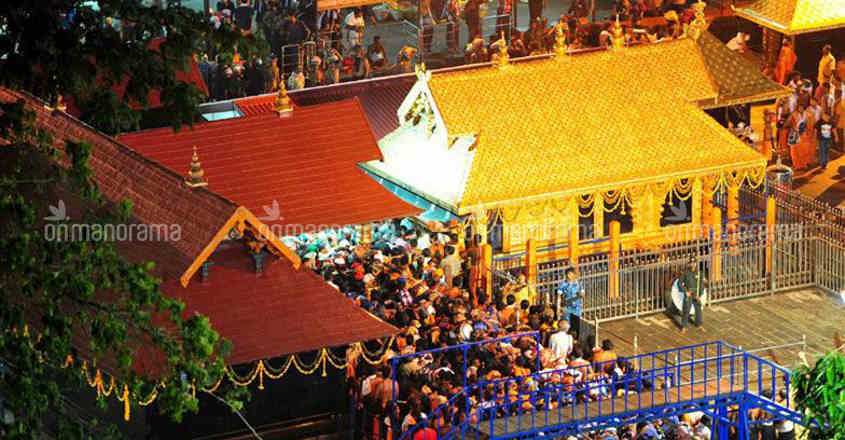 Sabarimala: The LDF government in Kerala has moved to deploy its own 'squad' drawn from CPM cadres at Sabarimala during the peak Mandalakala-Makaravillakku pilgrimage season beginning next month. It is understood that the Travancore Devaswom Board (TDB), that manages the shrine, has been instructed to recruit only CPM sympathisers to work on daily wages during the season.
The TDB will be recruiting 1,680 temporary workers for various tasks, out of which 1,650 will be posted at the Sannidhanam, while 30 people will stay at Nilakkal – the base camp of Sabarimala. These temporary employees will be tasked with preparing the aravana payasam, distribution of free food and water, besides assisting at the office, guest houses and at other accommodation facilities for pilgrims.
Those recruited for such work on daily wages can stay on at Sabarimala until the season closes. The government has told the TDB to ensure that only CPM cadres are taken in.
The move has been prompted by the realisation that the police received no external support when the temple was opened for monthly rituals earlier this month, the first time after the Supreme Court verdict that allowed young women to enter Sabarimala. The effort to let in women of the 10 to 50 age group failed in the face of stiff resistance from protesters, who the police say were in fact Sangh Parivar folks.
The police have reported to the government that Sabarimala was virtually under the control of such people. The assessment is that the absence of LDF supporters became a limitation for the police.