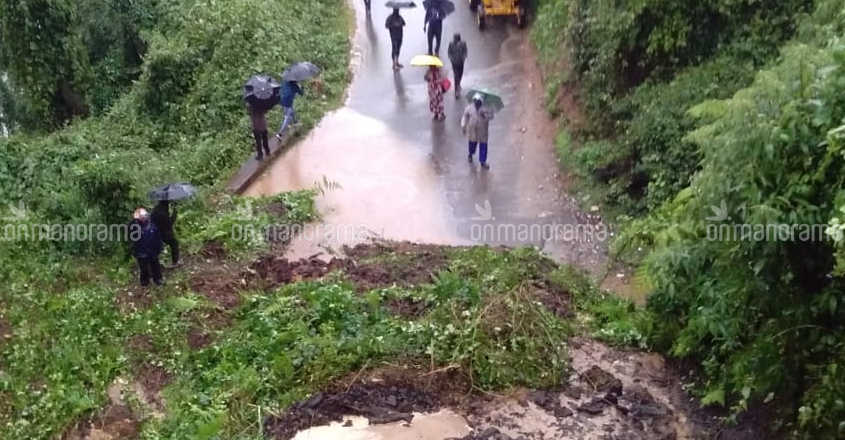 Munnar: Heavy rain that is lashing central Kerala triggered landslides at a couple of places in the hilly Idukki district on Friday. Two families were stranded as a landslide occurred at Vattavada near Munnar. Road traffic was affected at Thattekkanni near Neryamangalam after a landslide occurred there.
Muthirappuzhayar, one the major tributaries of the Periyar River, was in spate as heavy rain lashed Munnar. Water level at Old Munnar was also rising. Traffic was disrupted at Pazhayarikandam and Panniyarkutty in Idukki district.
Tourists were stranded at Mattupetty following landslip while a temporary bridge at Periyavarai, connecting Munnar and Marayur routes, collapsed. Farms were inundated at Konnathadi, Rajakkad and Vellathooval areas following heavy rain. Canals here were overflowing. Traffic through Pazhayarikandam road on the Chelachuvadu-Vannappuram route also was disrupted. Some houses here have also been inundated.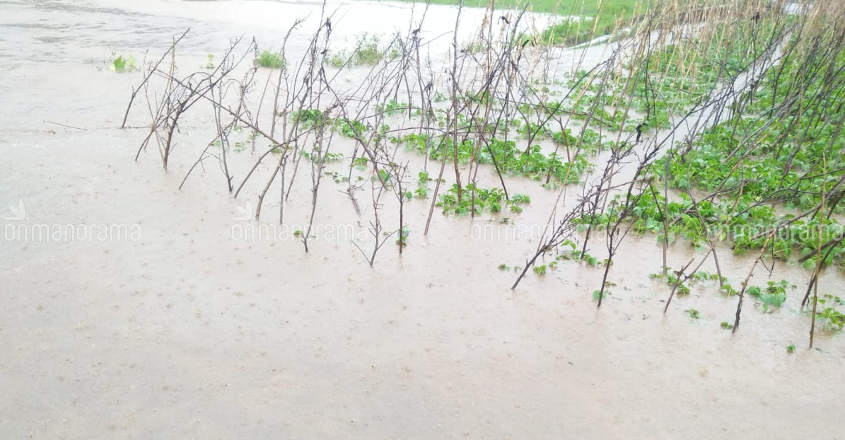 Heavy rain has been lashing hilly areas of Kottayam district also since Friday morning.
The rain was triggered by depression caused by cyclonic storm Gaja that wreaked havoc in Tamil Nadu.