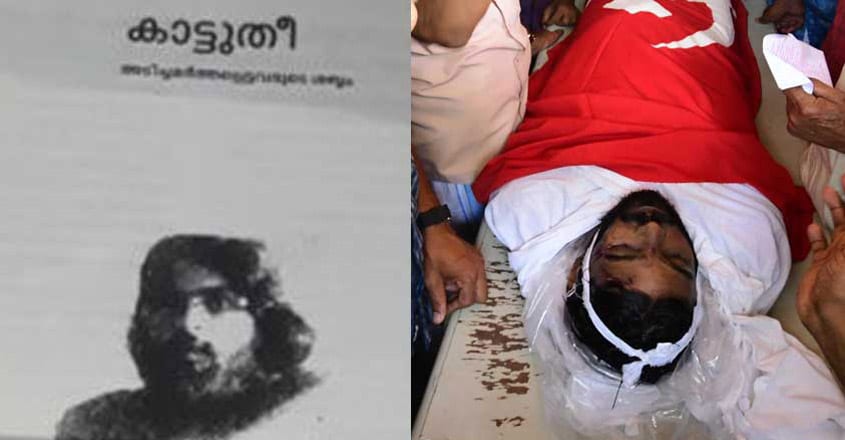 Kalpetta: Amid intense media glare on and frenzied political activity in the Wayanad Lok Sabha constituency owing to reports of Congress president Rahul Gandhi's likely candidature from here, Maoists are making their presence felt here again.
Wayanad police as well as the Kerala Thunderbolts, an elite force of the state police, is on high alert after the reports of Maoists distributing pamphlets in Makkimala, near Thalappuzha, in the district. A four-member gang of the left-wing extremists was also spotted in Makkimala on Sunday. This is the first time the Maoists emerged in the district after one of their leaders CP Jaleel was shot down in an encounter on March 6 night near a resort where a gang had initially arrived.
'Kattuthee', a bulletin of the the Kabanee Dalam (wing) of the insurgents, warns of retaliation for the killing of Jaleel. Published this month, it bears the signature of its spokesperson, one Mandakini.
The bulletin alleges a conspiracy between the state government, Thunderbolt and the employees at the resort. The bulletin alleged that the magisterial investigation as well as the Crime Branch investigation announced by the government into Jaleel's death was an eyewash. Jaleel's relatives had alleged that the encounter was fake.
Since Wayanad is in the spotlight over speculation of Congress president Rahul Gandhi contesting from here, police force is also on alert, Kalpetta DySP Prajeesh Thottathil said.
"We also believe that those Maoists who escaped with injuries during the encounter early this month will be camping in the Sugandhagiri area or its neighbourhood. There are unconfirmed reports of a seven-member gang, including women, being spotted in this area. There is a high alert in the district especially after the election dates were announced," the DySP stated.