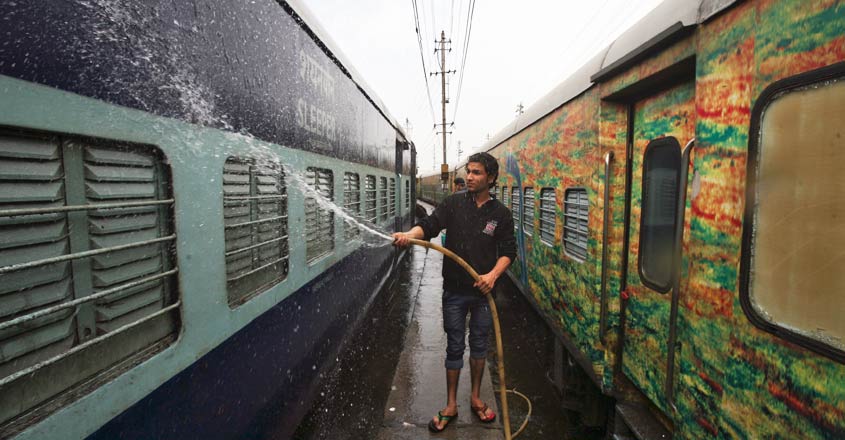 Kochi: Cancellation of train services continue in Thiruvananthapuram Division as track, sleeper upgrading works drag on. The work has not kept expected pace despite frequent traffic blocks given to complete it.
The division has managed to change 35% tracks and 50% in three years, while Palakkad Division has completed 75% and 87% of the work respectively. Divisions in Chennai and Mumbai, that have three to four times traffic in comparison, have done better. Maintenance happens mostly at night in those places. Unlike in Kerala the day trains are not cancelled for months in those metros.
Maintenance works have been causing inconvenience to commuters but the effects of these upgrades are not to be seen in Kerala. The 16.5 kilometres between Chingavanam and Ettumanoor is the only single-lane stretch on Thiruvananthapuram-Mangaluru route. Despite having a double-lane in other parts, trains have not gained speed.
Divisions in Kerala have not suggested ways to speed up services even though work on the new timetable has begun. The situation will not change until a board-level oversight is implemented to make sure upgrade is completed in a timely manner. Southern Railway chief operations manager had promised promptness in services last November and running time of trains was extended by 30 minutes to cut down delays. Even this measure has not been lifted yet.
* Long service trains which face inordinate delays: 16304 Thiruvananthapuram-Vanchinad Express 5.40hrs (223km), 16302 Thiruvananthapuram-Shoranur Venad 8.25hrs (330km), 66300 Kollam-Ernakulam Memu 5.05hrs (158km), 66308 Kollam-Ernakulam Memu 5.15hrs (158km), 16630 Mangaluru- Thiruvananthapuram Malabar 15.15hrs (634km), 16526 Bengaluru-Kanyakumari Island 17.25hrs (840km till Thiruvananthapuram), 16381 Mumbai-Kanyakumari Jayanti 42.25hrs (2047km till Thiruvananthapuram), 12644 Nizamuddin- Thiruvananthapuram Swarnajayanti 53.45hrs (3008km), 56701 Punalur-Madurai Passenger 15.15hrs (410km), 16128 Guruvayur-Chennai Express 23.10hrs (1093km), 16343 Thiruvananthapuram-Madurai Amrita 16.10hrs (613km).