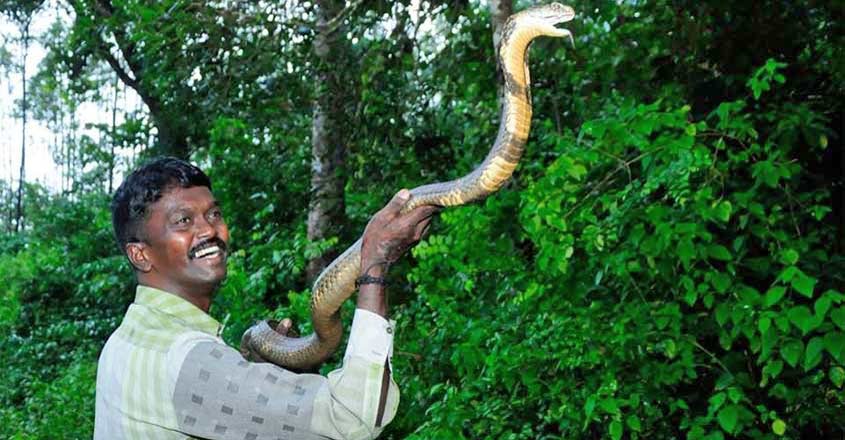 Thiruvananthapuram: Vava Suresh is a legend of sorts in Kerala. His daring missions to rescue snakes have earned him a large fan base, but with fame he has a few issues to tame.
The popular wildlife conservationist has shocked his followers with his abrupt decision to stop rescuing snakes shortly. Suresh, who has reportedly saved more than 50,000 snakes in Kerala, opened up his mind to Manorama on the reasons that forced him to contemplate giving up his favourite vocation.
"I made known my decision to retire from snake-catching during a live programme on a TV channel the other day, and that announcement made waves. I really want to stay away from this job as there was a backlash against me on social media. I have decided to stop catching snakes and I would abide by the decision," asserted Suresh.
"The allegations came from people who are in the snake-catching field. They said that I shouldn't rescue snakes, kiss or exhibit them or take classes by holding them. They even trained their guns on my parents. I decided to give up snake-catching as I had a low morale for a while," he added.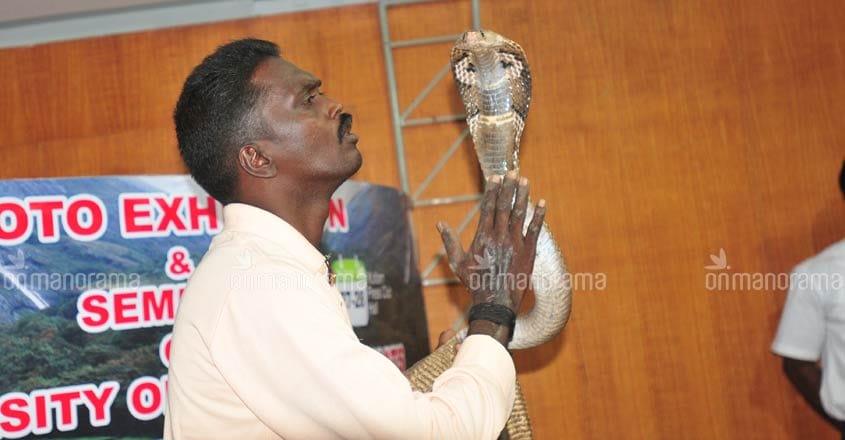 Suresh said that it was quite difficult to abruptly end rescuing snakes and was planning to completely stop catching snakes in a few months' time.
"I was planning to go to a far-off place after switching off the cell phone. But that won't be possible as now there is a steady flow of phone calls from well-wishers. Those who want to see my downfall may be happy," he said.
"I worked without charging any fees and people know my work even during the floods last year," he noted.
Coming down heavily on other snake-catchers, Suresh said that they first quote their service charges before rescuing snakes.
"Their agenda is quite clear and they, at least some of them, want me to quit the scene. But after they came to know that I was quitting, they called me up and urged not to do so with the explanation that derogatory comments were posted as many people were trying to ape me in snake-catching. They also made it clear that they had no enmity with me," Suresh noted.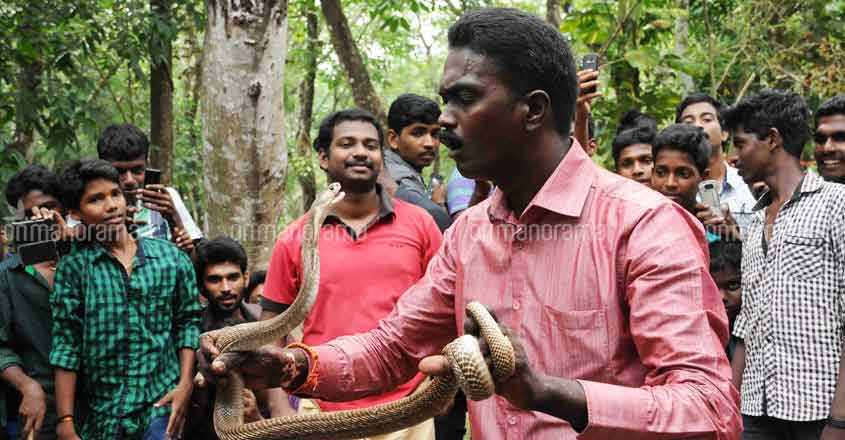 There were requests from many quarters, including Gulf Malayalees, to reconsider the decision but some backed the move, he said.
"I am in a quandary and have to take a final call in two days. The decision to quit is my own. Even if I return, I am not sure how things will pan out in the future. The decision to quit should not be seen as yielding to pressure," he clarified.