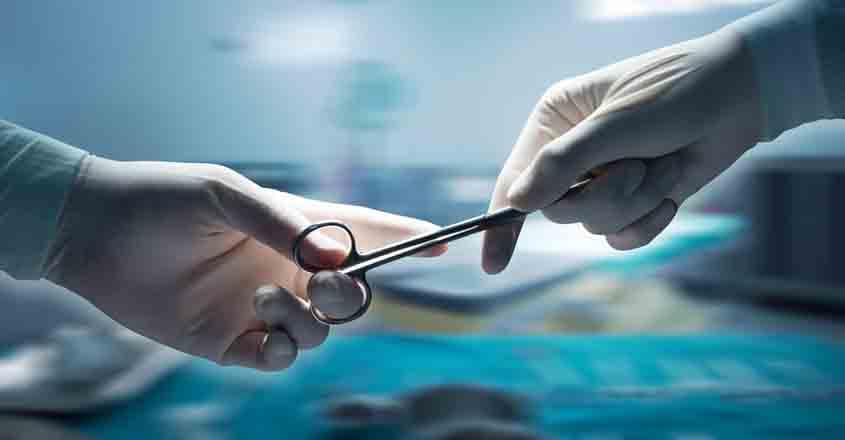 Thiruvananthapuram: The Kerala government welcomed applications for medical aid under the old Karunya Benevolent Fund (KBF) with a few riders.
Families which are not part of the new Karunya Arogya Suraksha Padhati (KASP) and having an annual income of up to Rs 3 lakh, have been allowed to avail the KBF for medical expenses incurred till March 31, the Kerala government stated.
Those with an annual income up to Rs 3 lakh, even if they hold an Above Poverty Line (APL) ration card, are also eligible for aid under the KBF. The income as stated on the ration card would be taken into account for processing the applications in this regard.
The maximum aid from the KBF to a family is Rs 2 lakh. For kidney transplant, Rs 3 lakh would be given. The rates stipulated for each treatment for the KASP members would be applicable to those seeking aid from the KBF too.
Around 40.90 lakh families in Kerala would be part of the KASP which came into effect on April 1, replacing the popular Karunya scheme -- KBF -- launched by the previous government. About 75 per cent families have already completed the registration formalities and have availed the card. Camps are being held at ward levels to add the rest to the new scheme. In case a person falls ill before he/she can take membership, then arrangements have been made at the hospital to carry out the registration.
Ministers contradict each other
Contradictory statements made by Kerala ministers Thomas Isaac and K K Shylaja about extending the KBF have caused confusion. Shyala said on Monday that the KBF would be extended till March 31. However, Isaac declared a day later that the medical aid via KBF cannot be continued. Shylaja, who later met reporters in Palakkad, reiterated that the KBF's deadline would be extended. She also made it clear that an order in this regard would be issued on Tuesday itself.
As ministers were slammed for lack of uniformity on a crucial issue, Isaac clarified that the KBF's deadline would indeed be extended.