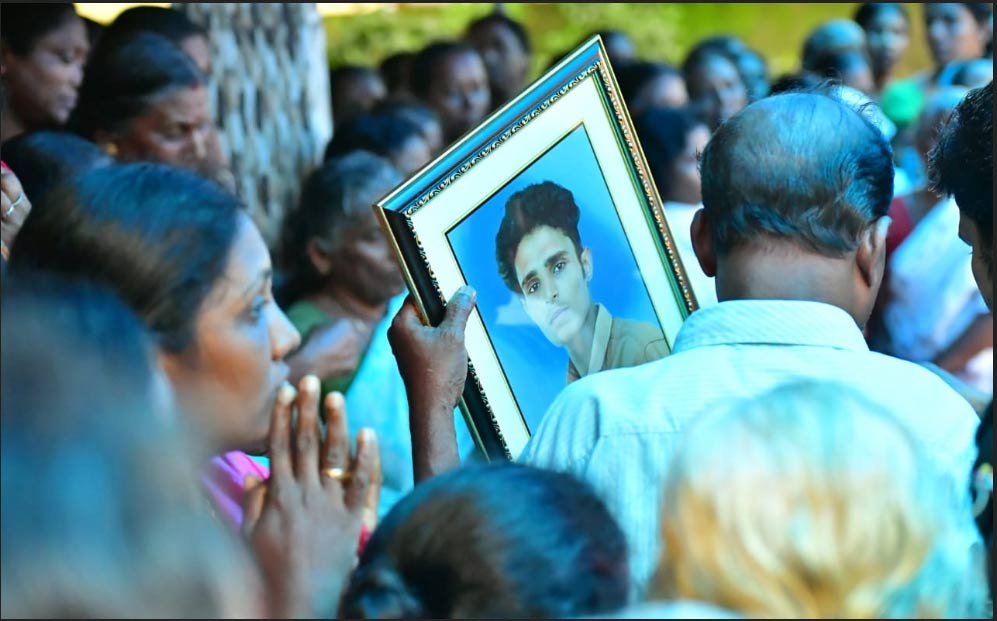 Kochi: The body of a youth has been found in a swamp at Nettoor in Ernakulam, eight days after he went missing.
The victim has been identified as Arjun, who hails from Kumbalam in Ernakulam district.
According to the police, four people – all of them are accomplices of the victim – have been taken into custody for what appears to be a revenge killing.
The body was found on Wednesday evening. It was tied with stones and lowered into a swamp near the Nettoor railway station.
Revenge angle
Police believe that Arjun's murder was a revenge for a bike accident which happened in 2018 in Kalamassery.
The youth, who was riding the bike, succumbed to his injuries, while Arjun, who was riding the pillion, had a miraculous escape. But Nipin, the brother of the deceased and one of the four arrested, believed that Arjun caused the accident.
Since then, Nipin has been planning to take revenge on Arjun.
Nipin then convinced his friends about the need to kill Arjun.
On July 2, one of the accused lured Arjun to a location where Nipin and others were stationed. The group then beat Arjun to death and bruied him in a swamp near Nettoor railway station, said police.
'Drishyam' model
After the murder, the accused threw Arjun's phone onto a moving truck and the signal indicated that he was alive. "The accused took a leaf out of the movie Drishyam (2015 Mohanlal-starrer) where Mohanlal threw the mobile phone of the victim onto a truck to deceive the investigators," the police said.
A few days after Arjun went missing, his father Vidhyan filed a complaint with the Panangad police station. He alleged Arjun's friends Ronny and Nipin had roles in his disappearance.
Vidhyan had alleged lapses on the part of police. "Police never took my complaint seriously initially. Their probe picked up pace only after I filed a habeas corpus complaint in the court on Wednesday," he said.
He alleged that the police had asked him to inquire the case on his own.
The police, however, have denied the allegations.