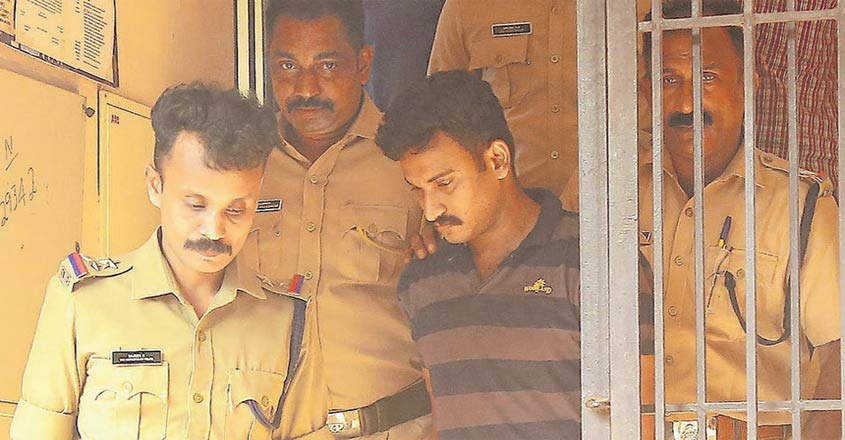 Thiruvananthapuram: Amid the ongoing probe into the murder of a young woman in Amboori near here last month, the main accused in the case has laid bare the motive and how exactly his 30-year-old lover was eliminated. Akhil S Nair (25), who was arrested from Thiruvananthapuram airport on Saturday, had confessed to the crime soon after his surrender on returning from North India.
Akhil admitted that he used his bare hands and car seat belt to strangulate Rakhi on June 21.
Rakhi refused to back off from her affair with me even if that cost her life. She even was willing to get killed if persisting with the relation had such a price to pay. This prompted me to commit the extreme step, Akhil, a soldier, confessed.
In a report submitted before the magistrate court at Neyyattinkara in connection with the remand of third accused Adarsh, the police had claimed that the woman and the prime accused had tied the knot four months before the murder.
Rakhi and Akhil had got married as per traditional customs at a temple in Ernakulam on February 15. Akhil had tied the mangalsutra on a black thread and they were living as a couple, police stated.
It is not known whether the marriage was formally registered anywhere.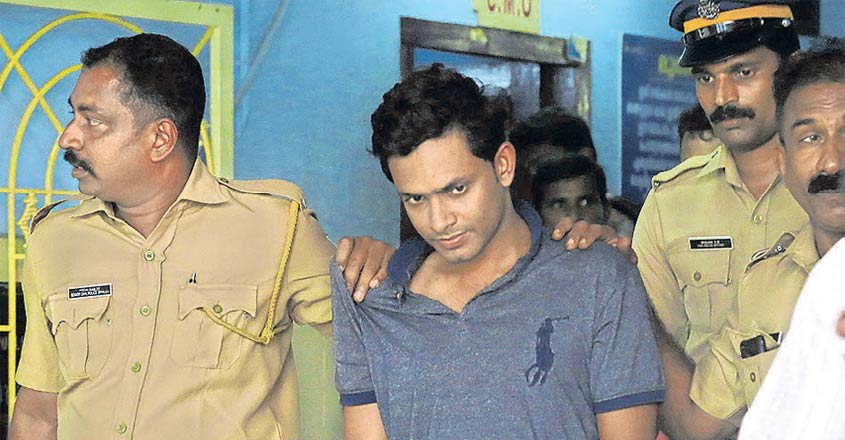 Both had come into contact through a missed call and established a relationship six years ago. Rakhi, however, was adamant on living with Akhil and as their relationship soured, the soldier turned a killer.
They got estranged after Akhil's family fixed another alliance for him from Anthiyoorkonam in Thiruvananthapuram district itself.
It is likely his family had objected to his affair with Rakhi, a Christian.
Both were involved in frequent spats over Akhil's new matrimonial alliance. Irked over this, Rakhi tried to foil that proposal in several ways. She even met the woman Akhil was about to marry and requested her to withdraw from the alliance. She had also threatened Akhil, finally forcing him to do away with her.
Rakhi's body was found buried in the backyard of a rubber plantation near Akhil's under-construction house at Amboori, near Poovar, on Wednesday.
Her body was in advanced stage of decomposition when it was dug out.
Accused remanded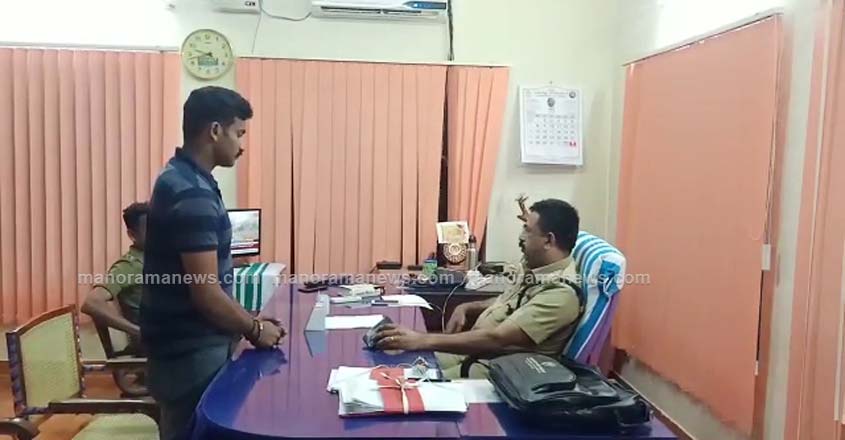 Akhil and his brother Rahul (26) have been remanded to custody. Akhil was, thereafter, taken to the Poovar police station for more questioning. Akhil will be brought to Thattanmukk in Amboori on Monday for evidence collection.
Akhil was arrested while he landed in Thiruvananthapuram airport via Delhi from Leh in Kashmir. Akhil's father himself informed the police that he was arriving in Thiruvananthapuram to surrender.
Rahul, who had already confessed to the crime, and his friend Adarsh were arrested before Akhil surrendered.
On Saturday, police had said Akhil had not rejoined duty in Ladakh as claimed by him.
Akhil, who is with the Indian Army, had told reporters over phone that he joined duty in Ladakh on June 29 and that he will soon surrender to police after reaching Kerala.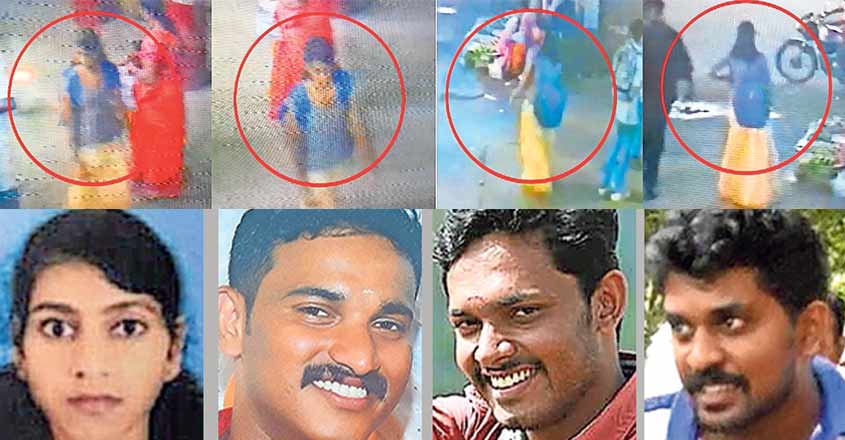 However, Kerala Police obtained confirmation from the Indian Army that Akhil had not reported back for work.
Rahul was earlier arrested by the cops from his hideout near the Thiruvananthapuram-Kollam border. The car in which the murder was committed was taken into custody and a forensic analysis was conducted.
Cops also revealed details about almost a month-long planning behind the plot to murder.
Plot and its execution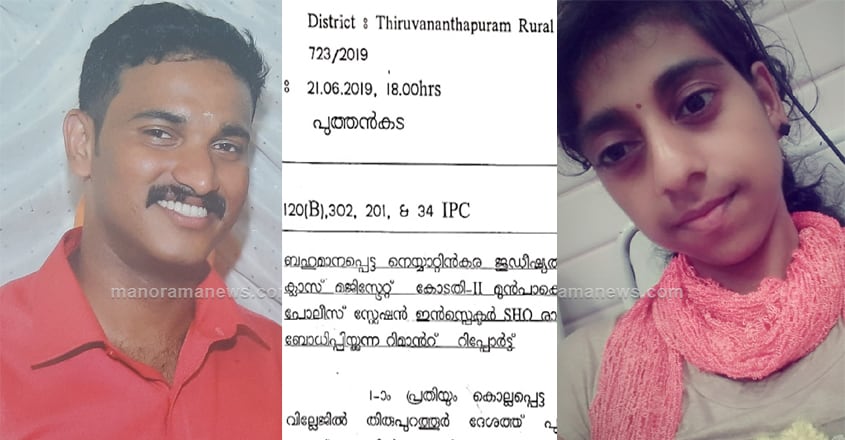 Three of the accused - Akhil, Rahul and Adarsh - had planned the murder much before. Accordingly, they had dug a pit behind Akhil's house and had kept bagful of crystal salt ready.
Rakhi, who was working at the broadband section of a private channel in Ernakulam, had reached home for her holidays on June 18. She left home on June 21. While she was waiting at the bus stand, Akhil turned up in Adarsh's car and told her that he would show her newly-constructed house and took her to Amboori.
Rahul and Adarsh were meanwhile waiting for them in front of the house. While Rahul got into the car, Adarsh left the site on a two-wheeler.
According to police report, Akhil took the rear seat of a car at a place called Kumbichil and Rahul drove the car, thereafter. Rakhi remained seated in the front.
Akhil complained to his brother that Rakhi threatened him saying she would not permit him to live even if her life depended on it.
'Shall I kill you, then?' Akhil asked. When she said yes, he choked her from the back seat.
When Rakhi screamed, Rahul revved the car engine to muffle her voice. She fell unconscious. Both Akhil and Rahul used the seat belt, to strangulate her, and a plastic rope to tie her to the seat, the probe revealed.
The duo took out the body and carried it to the already prepared pit. They removed her clothes and sprinkled crystal salt over it. They had purchased all the salt packets from a certain shop in the region.
After the murder, Akhil took a bath, and took Rahul and Adarsh to Thambanoor in the same car. Enroute to Thambanoor, they discarded Rakhi clothes. From Thambanoor they boarded a private bus to Guruvayoor. Rakhi's bag was left in this bus, Akhil informed the police.
Rakhi's father had filed a complaint at Poovar police station as he was not able to contact his daughter over the phone.
As per the information provided by the family, the police checked the phone call records of both Rakhi and Akhil. Rakhi's phone was found to be switched off by 7pm on June 21. However, phone calls were made and messages sent using her sim on June 24. After the murder, the accused had inserted her SIM card into another phone and sent messages to her relatives saying that she was eloping with a man hailing from Kollam, the police said.
The police found that Rahul and Adarsh had bought the phone from a shop at Kattakada. As the probe was progressing, Akhil returned to his place of work and Rahul went into hiding.
The police, however, questioned Adarsh, who had been recuperating after a surgery. The police got crucial details while interrogating him, and the murder mystery unfolded, the remand report said.