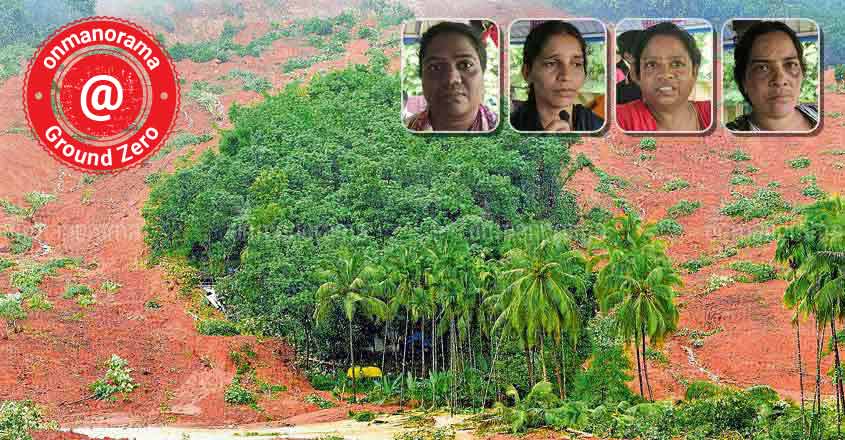 Bhoodanam, Malappuram: Nearly 60 residents of Muthappankunnu here in Kerala had a miraculous escape from the landslide on August 8. As they come to terms with the tragedy they note their lives will never be the same again.
The survivors do not know how luck smiled on them on a night when an entire village was wiped off in nature's fury. They saw the hill crashing down from the top. They also watched in disbelief when the boulders, mud and trees went down without touching their homes. Rescue workers now call the green patch of land that stands in the middle of the debris as an 'island of luck', but the lucky residents said they would never come back to their village again.
"We cannot live here anymore. We don't know when the remaining part of the hill will come down. Our lives will never be the same again," Bindu Nediyakalayil, a survivor told Onmanorama on Tuesday. Bindu says she lives in perpetual fear after the incident. "Loud sound frightens me. I am living in a shock," she said.
She vividly remembers what happened on August 8. "It was around 7pm when our neighbour, Krishnettan, told us that the hill was sliding and people were moving to safety. Around 50 people, including elderly and a two-month-old baby, had already moved to the safety of a small house nearby.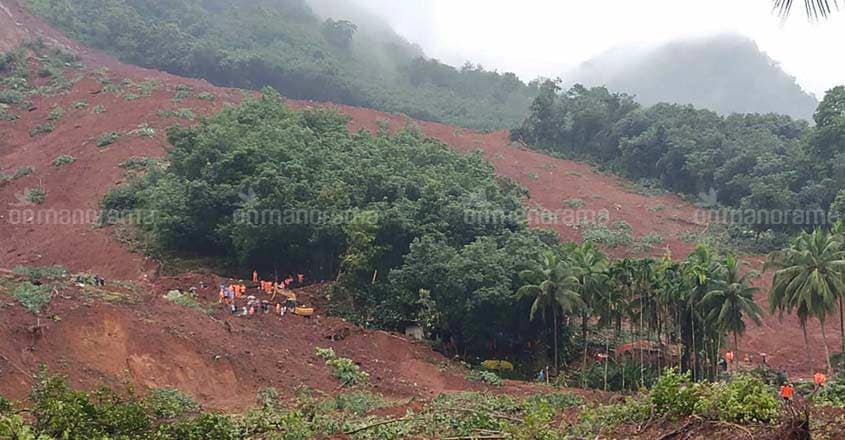 Bindu and her husband too moved to that house. "We felt we were stranded on an island," she recounted. Local people rescued them in the morning.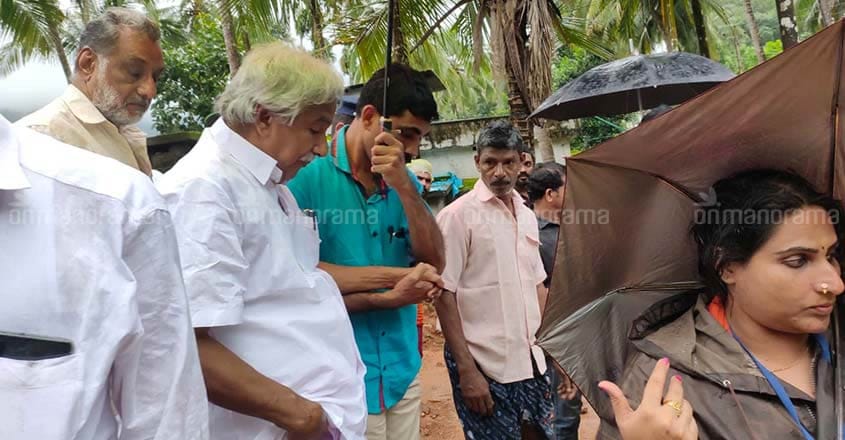 Fearing landslide the Muthappankunnu residents had shifted to relief camps when rain strengthened in August, 2018. But the hill withstood the rains. This instilled confidence among the residents this year, and all of them decided to stay put as they hoped nothing would happen to them. Some of them had even gone for rescue operations in flooded areas nearby on Thursday.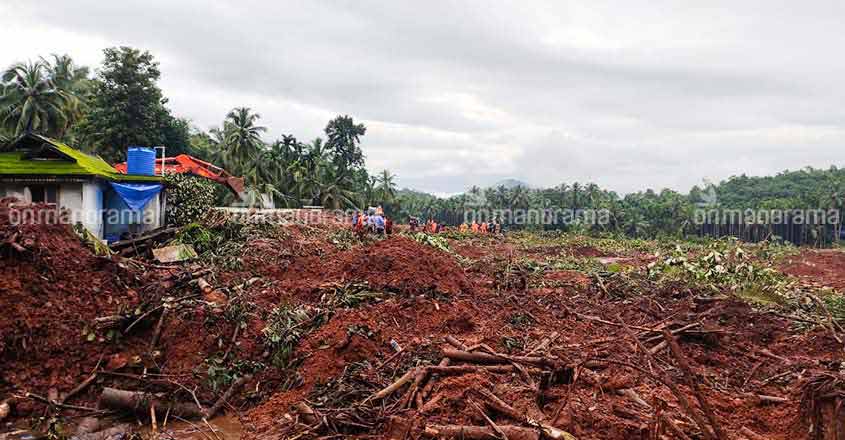 "My son had gone to help people in nearby Thudimutti. I served him dinner when he came back. After he had dinner, he said he heard a loud sound. I told him it was thunder," Gouri Kundarakad said.
Gouri and her son began running upwards when they saw mud flow downwards. They ran towards their neighbour Ragini. "We were shocked to see Ragini's house buried in mud when we reached there. We were saved by the grace of God," she said.
No warning, say residents
Bindu said her family was asked to move to a relief camp last year as a landslide was feared. This year, she said, neither anyone warned nor asked them to relocate. "This was an unexpected tragedy," she said.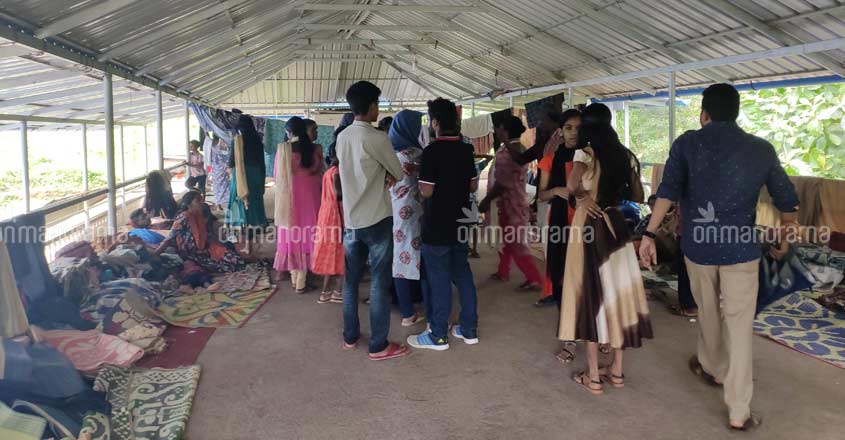 But Suja blamed the authorities for not keeping them informed about the impending tragedy. "We would not have stayed here had the government officials warned us of landslides," she said, as her eyes welled up with tears.
She too refuted reports that authorities had issued warning. "We did not get any warning," she averred.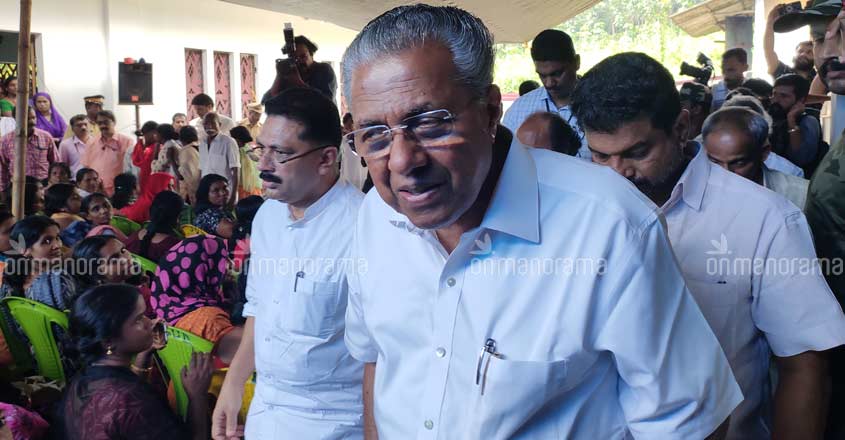 'We cannot go there again'
Pushpa Nediyakalayil, another survivor, said the village received heavy showers a couple of days before the landslides in the region. "I think the landslide had originated in the forest. I saw woods flowing through the stream since Thursday afternoon. It prevented us from crossing the stream," she recalled.
Pushpa said there was heavy rain and lightning in the evening on August 8. Around 8 pm, a few neighbours came to her house seeking shelter. "As soon as they stepped in, I heard a sound. And all of us started running. We did not know which way to move as the earth was sliding from all sides," she narrated.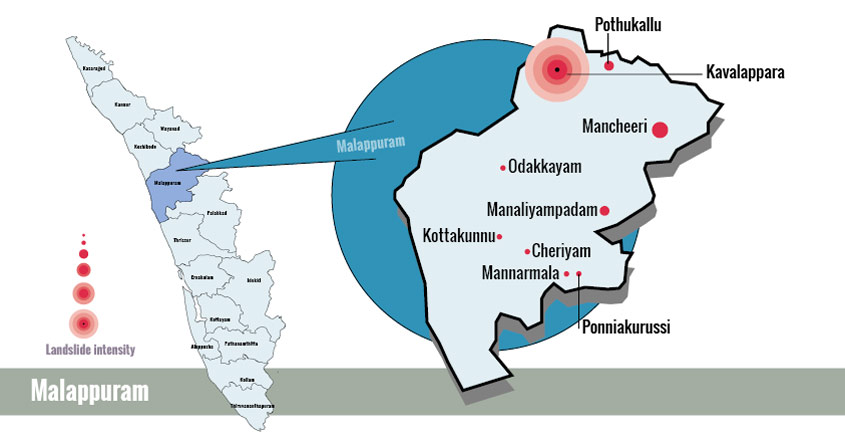 Asked if they had gone back to Muthappankunnu after the landslides, Gouri said, "We lost everything including our dear and near ones. We used to live together as a family. We can't go there again," she said.
Chief Minster consoles survivors
Chief Minister Pinarayi Vijayan on Tuesday visited the relief camp organised at the Parish Hall of the  St George Church here and tried to console the survivors. "We should stand together now. We should think seriously about what we can do next," he told them.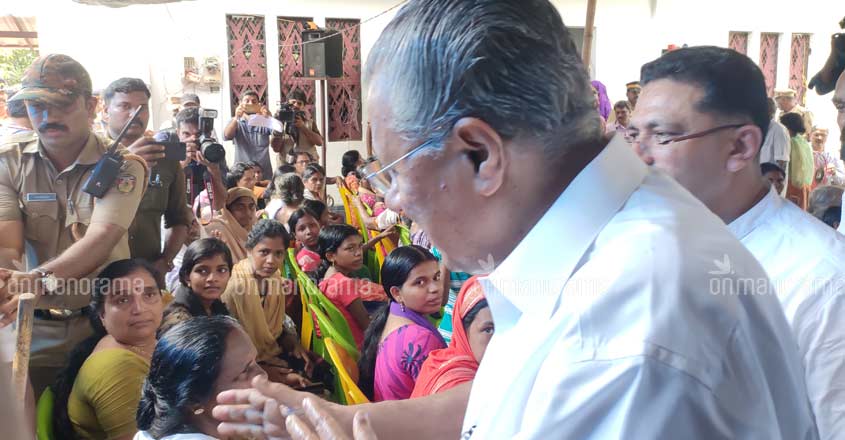 Some of the survivors alleged that they were not allowed to talk to the chief minister directly despite waiting for hours. "We were told that we would get a chance to meet him, but we were denied the opportunity," Bindu complained.
Sundaran Anappan, a former gram panchayat member who is managing the camp, clarified that no such interaction was on the chief minister's schedule.