When Kerala relishes the Onam feast on Wednesday, 346 families living in the five demolition-threatened apartment complexes in Maradu municipality in Kerala's Ernakulm district will go on a hunger strike.
They will be protesting the Maradu municipal council's decision on Tuesday to demolish their homes and fulfill the Supreme Court ultimatum.
The Supreme Court had ordered in May this year to raze the buildings, as they were constructed in violation of Coastal Regulation Zone rules. In July, the court dismissed the review pleas filed by the builders. The court again intervened in the issue last week when the government had failed to implement its previous verdict. In an ultimatum issued on September 6, the court ordered the government to demolish the apartments and file a compliance report by September 20.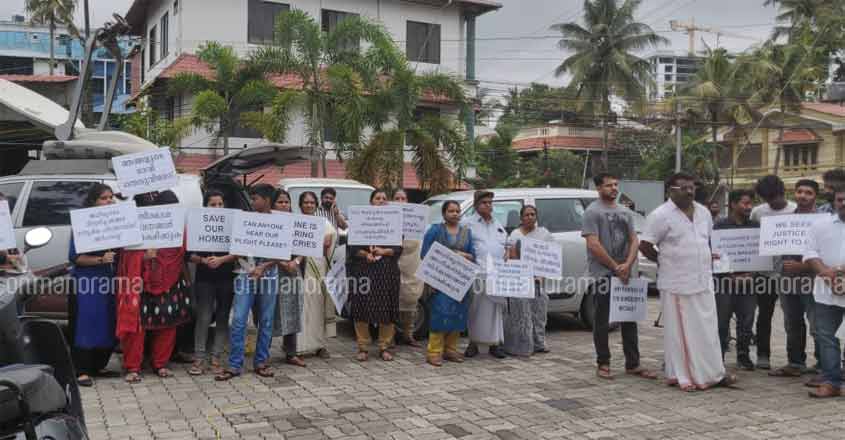 Municipal Chairperson T H Nadeera said on Tuesday that residents have to vacate their flats within five days. "The council has issued a notice to the residents," she said.
The notice, issued on September 9 and signed by the municipal secretary, asked the residents to vacate their flats in five days from its date of publication. This means residents have to get out of their flats by September 13. "Failing to abide by the order will be considered as a violation of the Supreme Court order," the notice read. It also threatens to take legal actions against violators.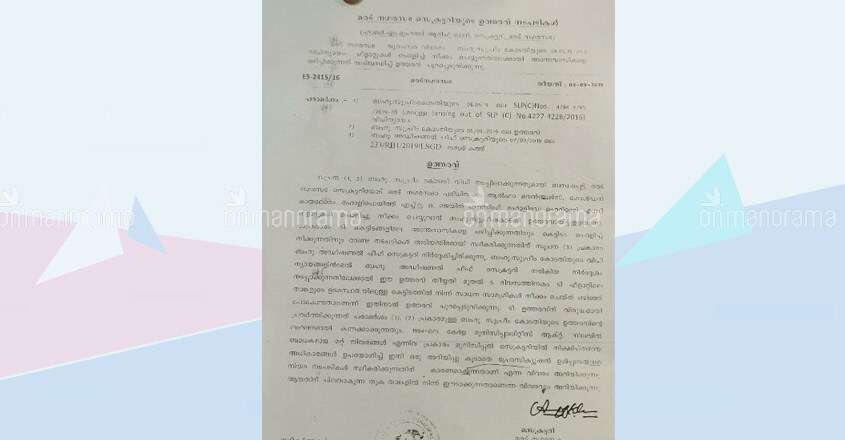 Heated exchanges
The council meeting on Tuesday began with heated exchanges between members of ruling United Democratic Front and the opposition Left Democratic Front over the issuance of a tender to demolish the apartment complexes. The rival members, however, supported the flat owners. In the end, the meeting resolved to submit a report to the State government, incorporating suggestions from the councillors and apartment owners.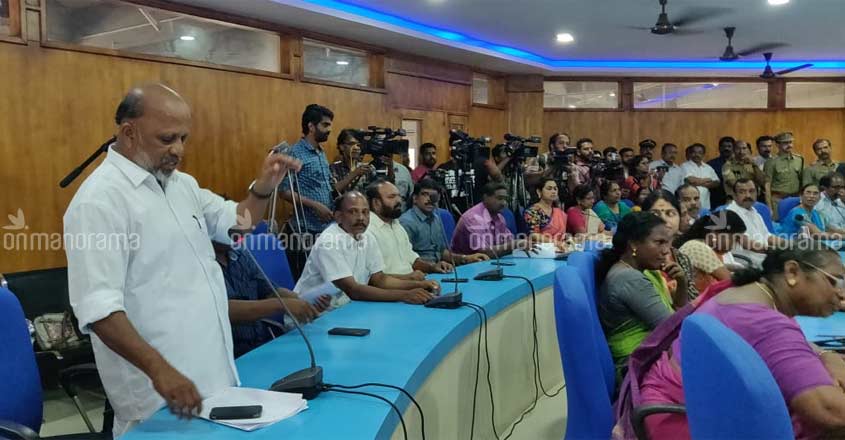 The UDF members asked the intervention of the central and state governments to find a solution. "The Supreme Court verdict should not be treated as final. We have a strong legislature to create or amend laws. We approve of the apex court's ultimatum, but still have time to contact the union environment ministry and, human rights bodies and other concerned departments to submit our petition to revisit the verdict," Sunila Siby, a UDF counsellor said.
Onmanorama reported about the residents' plan to seek ordinance route to save their homes.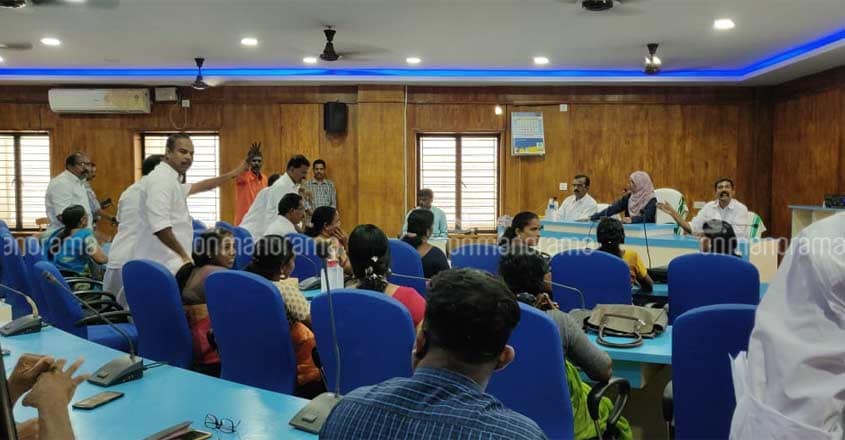 The opposition demanded that all the 346 families be given fair rehabilitation packages. "There is no point in pondering over the past mistakes. We should abide by the SC verdict. But we have to ensure fair rehabilitation packages to the affected," KA Devassy from opposition said.
In her reply, Nadeera said the municipality will abide by the SC ultimatum. "We will submit a report to the state government, incorporating the concerns and suggestions of flat owners," she stated.