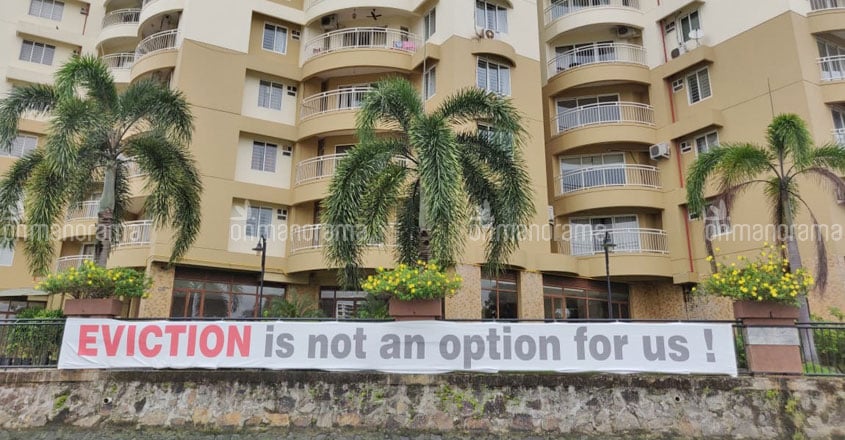 Kochi: As the deadline set by the Supreme Court to demolish five multi-storey apartment complexes in Maradu municipality in Kerala 's Ernakulam district draws to a close, the state government has identified temporary shelters to relocate 1,200 residents.
Sources in the revenue department told Onmanorama that Kanayannur Taluk officials have arranged shelters for 375 families. It is not clear how many of them will avail the facilities.
The officials on Sunday submitted a list of places where the shelters can be set up to the district collector. The list includes flats, schools and community halls in nearby town and villages.
"The residents have been living in posh apartments. It is impossible for the government to relocate them to such places. However, we have ensured all basic facilities at the places identified for rehabilitation," an official said.
Reports say that 343 families live in the five apartments, which were ordered to be demolished for violation of Coastal Regulations Zone rules. However, the revenue officials said they have arranged facilities for 375 families as they have not yet received the number of families living in the flats from the Maradu municipality.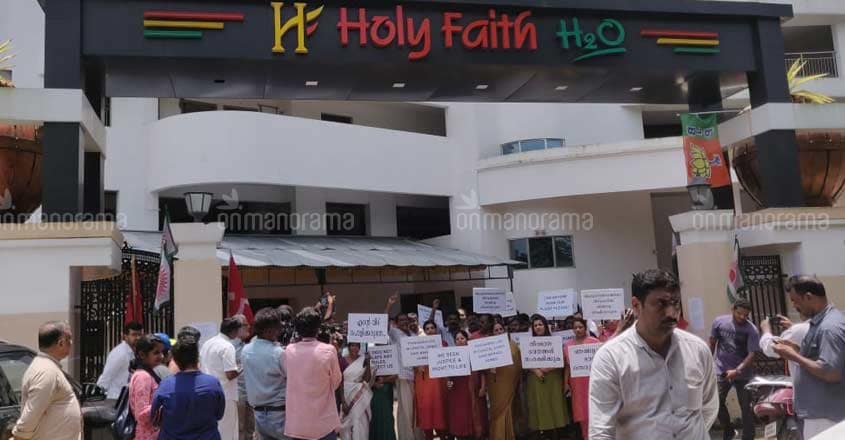 Residents, including film artistes and businessmen, have been reiterating that they will not move out of their homes even if the government uses force.
Meanwhile, the deadline set by the Maradu municipality to vacate the homes ended at 5pm on Sunday.
The government has convened an all-party meeting to discuss the crisis at 3.30 pm on Tuesday (September 17) in Thiruvananthapuram.
The Supreme Court ordered the Chief Secretary to appear before it on September 23 in case the government failed to implement its order by September 20.
We have no responsibility, says builder
Meanwhile, builder of Alfa Serene, one of the apartment complexes ordered to be demolished, said it has no responsibility for the Supreme Court verdict. The builder- Alfa Venture – said the building is no longer in its ownership and thus, the notice issued to it has no legal validity. "We cannot be held responsible for the present situation," it said in a letter to the Maradu municipality.
The flat owners contradicted the builder. They said as per the agreements they have signed with the builders, they also have a role in the present crisis.