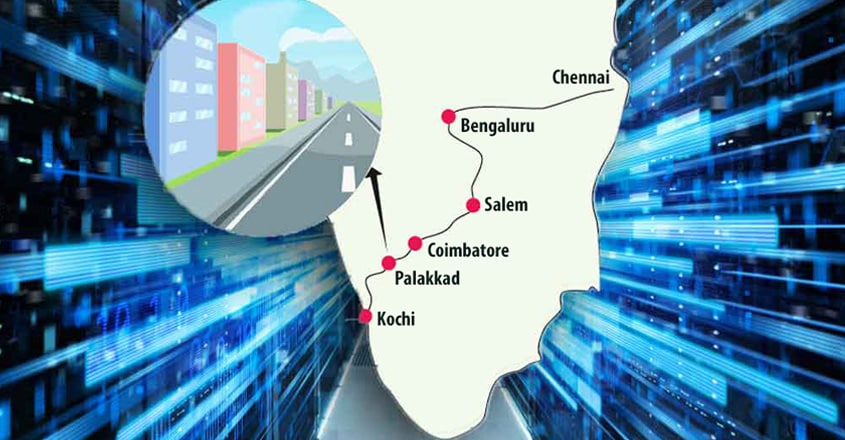 Thiruvananthapuram: The Coimbatore-Kochi Industrial Corridor, expected to boost the state's economy, has received Centre's nod. An Integrated Manufacturing Cluster (IMC) will come up in Palakkad on 1800 acres of land attracting investments of over Rs 10,000 crore. This will provide employment to 10,000, as per government estimates.
The announcement comes after the National Industrial Corridor Development and Implementation Trust (NICDIT) decided to extend the Chennai-Bengaluru Industrial Corridor to Coimbatore and Kochi. Kerala had submitted a special project to the Centre after being excluded from the NICDIT scheme.
The one proposed in Palakkad is one of the two IMCs, the second planned in Salem. Though an IMC requires 2000-5000 acres, Kerala was picked considering its geographical peculiarities. The land has been identified for the project in Palakkad's Kannambra, Uzhalappathi and Puthussery.
A 100km stretch

The IMC will be spread on both sides of the national highway over a 100km stretch. Envisioned on the lines of special economic zones, the project will offer more benefits to entrepreneurs.

Food processing to electronics

The cluster will include food processing, electronic, IT and traditional manufacturing units. Logistics park, warehouse and cold storages can be expected. The IMC's proximity to Kochi harbour will produce opportunities outside Palakkad too, said Industries Principal Secretary Dr K Elankovan.

State-Centre tie-up

The project will be run by an SPV formed in collaboration with the state and Centre. The state's share in the company will be the total price of land. It will be developed by the Centre, which will put in Rs 870 crore as its share.