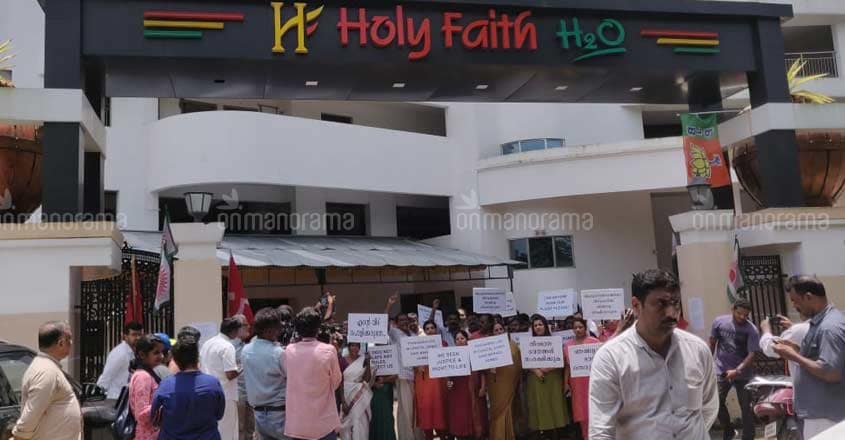 Kochi: Residents of the four flat complexes in Maradu municipality, awaiting demolition as per a Supreme Court, have threatened to launch an indefinite hunger strike if the state government fails to address their demands.

Their demands include a chance to inspect the centres where the families will be sheltered after being evicted from the flats. The flat residents have submitted a four-point demand list to Thripunithura MLA M Swaraj.
The other demands are:
1. the rehabilitation centers should be in the vicinity of their present residential area, 2. the interim compensation of Rs 25 lakhs should be issued within days of relocation. 3. The three-membered committee suggested by the Supreme Court to assess the amount of final financial settlement, should be constituted before the flats are demolished.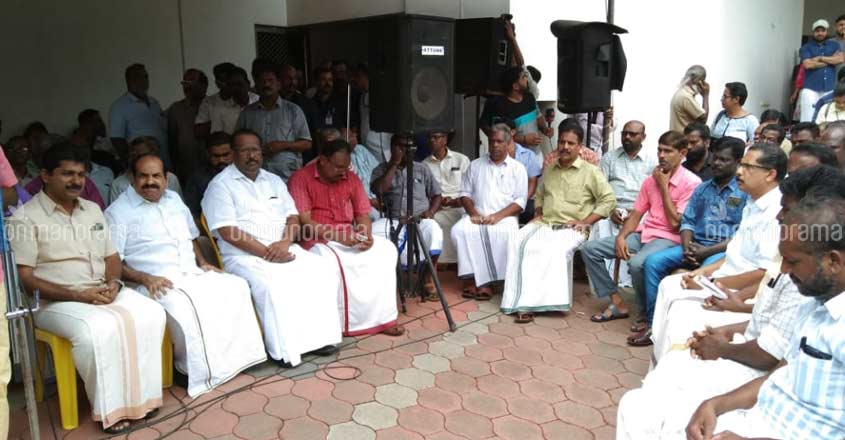 The residents have threatened the govt to go on fast unless they get a positive nod on their demands before September 28 Saturday evening.
Jayakumar Vallikkavu, a flat owner, has come forward to go on hunger-strike starting Sunday morning. Several other residents, including women, have expressed their readiness to take forward the fast if Jayakumar Vallikkavu faces medical emergency.
Beyoj Chennatt, a flat owner at H2O Holy Faith, told Onmanorama that the flat owners will not accept the rehabilitation and compensation package offered by the Supreme Court and the state unless their demands are accepted.
The residents say that the school-going children and working adults will find it difficult to commute if they are rehabilitated at a distant place.
They said the interim compensation should be paid at the earliest as most of the flat-owners have to repay bank loans. The residents have also got to search for other apartments soon.
The SC-appointed committee should be given a chance to see the present condition of the apartments before they ascertain the flat-owners' loss, the residents said.
Strike to restore water, power supply
Meanwhile, the residents of the four flats have started a combined strike on the premises of H2O Holy Faith to restore water and power supply to the flats which was disconnected by the state government as initial steps to demolition.
"We have to sustain here until our demands are accepted. Drinking water and power supply are basic living rights in a progressive society. We are not demanding luxury but basic living needs," Binoj, another flat owner said.
The Supreme Court on Friday ordered the Kerala government to demolish the flat complexes and pay a compensation of Rs 25 lakhs to each flat owner. The apex court had found that the flats were built violating coastal zone regulation rules.