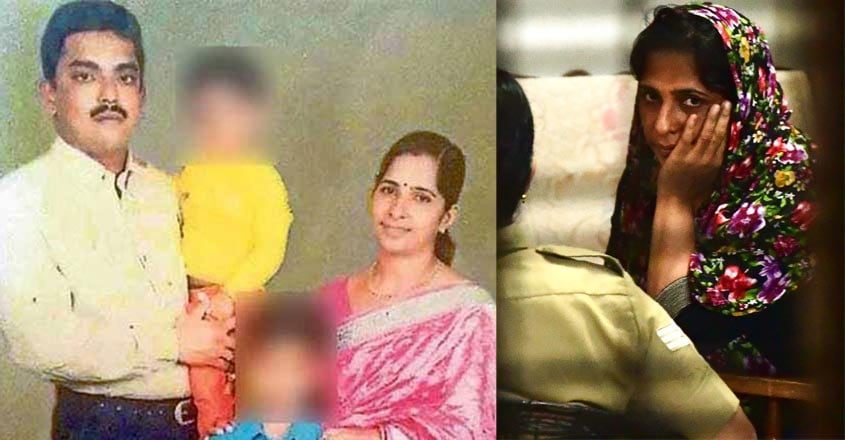 Kozhikode: Even as a multi-pronged probe into the Koodathayi murders gathers steam, the first First Information Report (FIR) and the other documents in the first case which helped to unravel the sensational series crimes are yet to be submitted at the magistrate court at Thamarassery here in Kerala state. Meanwhile, the court dismissed the bail pleas of three accused, including Jolly Joseph, on Saturday and remanded them until November 2. 
A case over the murder of Roy Thomas, the first husband of Jolly, the prime accused in the case, was the first to be registered by the cops over the murders mostly at Koodathayi village in Kozhikode district.
The police had filed an application a month ago to transfer the documents pertaining to the case from the Kozhikode sub-divisional magistrate court to the Thamarassery court. Though arrests have carried out and the suspects remanded in the case, the FIR is yet to reach the court.
Roy Thomas had died on September 30, 2011. Though the Kodancherry police registered a case of unnatural death, it was concluded as a case of suicide as his body was found inside the washroom that was locked from inside. Among the six suspected murders in Koodathayi, this was the only case was registered by the police initially. (On Friday, Jolly was also booked for the murder of her relative Sily.)

The police had decided to reopen Roy's case in order to reinvestigate all the six mysterious deaths amid a complaint by his US-based brother Rojo. Jolly was arrested earlier this month over Roy's murder at the Ponnamattom House in Koodathayi village. She had then allegedly confessed to killing other five members of his family, including his parents. Her alleged murders happened between 2002 and 2016.
The Kozhikode sub-divisional magistrate court, which hears unnatural deaths, had taken up this case initially. The police had filed an application on August 14 seeking reinvestigation in the case. The court approved the plea and the case was reopened. When preliminary investigations showed that Roy's was not an unnatural death but murder, the police decided to shift the case to the Thamarassery magistrate court.
Following this, the investigating officer, district crime branch DySP R Haridasan, filed an application in the Kozhikode sub-divisional court seeking transfer of all the documents related to the case to the Thamarassery magistrate court.
Though the case has been moved to the Thamarassery court, the documents are yet to reach the court even after one-and-a-half months. Every time the case was taken up for hearing, the magistrate used to remind the police that the documents were yet to reach the court.
Even on Friday, when the accused were presented in the court after their police custody was over, the magistrate reminded the investigating officers about the documents.
The police are now preparing to approach the district collector who is also the district magistrate in this regard.