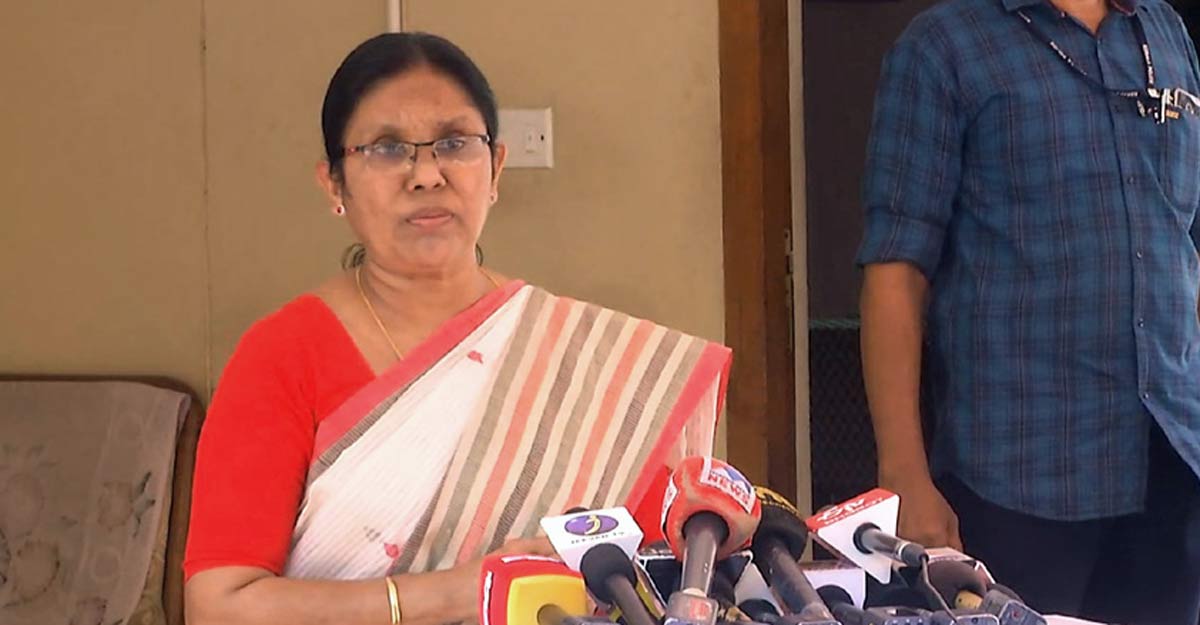 In wake of the rising number of COVID cases being reported among those coming from abroad and other states, Kerala Health Minister KK Shailaja informed that stringent measures would be taken to ensure that the disease does not spread out of control.
Those coming from red zones will have to undergo mandatory quarantine, the minister told reporters on Friday. "Domestic flyers arriving in Kerala must undergo strict home quarantine as per the lockdown guidelines," Shailaja said.
"Those under quarantine must take every care to ensure that their interactions with others are limited. This is for our collective welfare," Shailaja added.
With just five COVID cases reported in the first week of May, Kerala Chief Minister Pinarayi Vijayan signalled the likely end of the second coronavirus outbreak in the state. After a hundred days of fighting the virus, Kerala has managed to get the number of active cases down to just 16.
However, with the ease of restrictions that followed soon after and the arrival of Vande Bharat flights, positive cases in Kerala skyrocketed to 188 in just two weeks.
Of the 188 cases reported, over 90 per cent are reported from those who came from outside Kerala. The rest were their immediate contacts, Shailaja said.
The state reported 690 cases after 24 more tested positive for coronavirus on Thursday. As of now, over 80,000 people are under observation across the state.
On Thursday, Kerala reported its fifth COVID death. The victim, a 73-year-old woman named Khadeejakutty, had returned from Mumbai on May 19. Her son and the ambulance driver have now been put under quarantine.
Three relatives with whom she returned from Mumbai too have been put under observation.
Citing this incident, Shailaja said "We cannot ask anyone to not come. We must also safeguard those here. There is only one way to ensure both of this – to ramp up our efforts."
The minister sounded a word of caution that there would be an increase in cases in the coming days as the influx of people coming from abroad and other states would continue.
"Cases are spreading in other states. We have done well so far, but Kerala too will find it difficult if cases rise at an unprecedented rate. We must work together, follow all precautions," Shailaja added.
Returnees to make online health updates on their own
People, who have returned to Kerala from abroad or other states, will have to make online health updates on their own during the home quarantine period.
Kerala chief secretary has issued an order in this regard. A final decision will be made during a meet of the various departments that will be chaired by the IT secretary on Friday.
As the number of returnees in home quarantine is increasing, it is not possible for the ward-level committees to gather all the data. And hence the order on daily online reporting.
The healthcare personnel will reach out to those people, who are not able to make online updates on their own. WhatsApp will also be used for data collection.