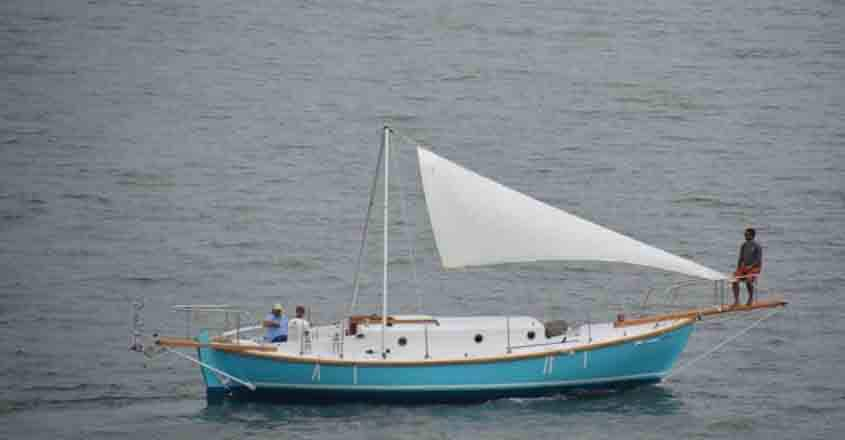 Following the steps of the pioneer of non-stop solo circumnavigation Sir Robin, commander Tomy's companion sea companion for his second circumnavigation, Thuriya, is similar to Sir Robin's sailboat Suhaili. Built by Ratnakar Dandekar's Aquarius Shipyard in Goa, Thuriya will carry, in the limited space on board, supplies consisting specially prepared food items, and fresh water.

Interestingly, four people had intended to make a replica of Suhaili, but only his attempt succeeded, Cdr Tomy proclaims.
Team Tomy says the name of the boat is derived from the Upanishads, which describe Thuriya as a state of pure consciousness, or the background that underlies and transcends the three common states of consciousness.
The construction of Thuriya began in March 2016 and she was launched in August 2017 at Goa. Later, Cdr Tomy took Thuriya for sea trials in the Arabian sea and she travelled by road to Kochi before finally being shipped to Medemblik in the Netherlands in March this year.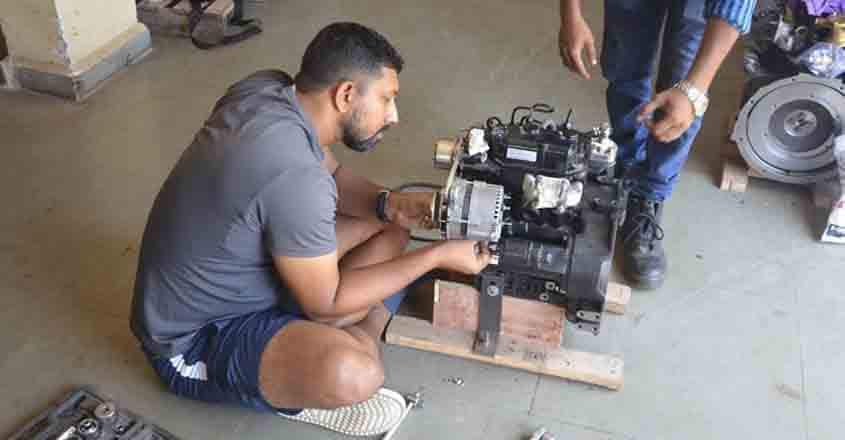 The boat was fitted with a new suit of sails and Cdr Tomy sailed her through the North sea and English Channel to Falmouth, for preparatory activities ahead of Golden Global Race. "And to sail close to history, Thuriya was moored on the same pontoon as two other iconic boats, Sir Robin's Suhaili and Sir Francis Chichester's Gypsy Moth IV. Isn't it something inspiring?" asks Cdr Tomy rhetorically.
On June 14, he had set off from Falmouth to Les Sables d'Olonne as part of the SITRAN challenge along with 16 other boats.
"I was the only person to sail this leg solo, although crew could be carried. It was a friendly race," says Cdr Tomy.
"The rules of GGR-18 allow only classic production boats of between 32 ft and 36 ft to participate. At least 20 production boats should have been built from the same mould for a boat to be eligible to race. However, an exception is made if a new boat is a replica of the Suhaili. And, I am the only one who did it," chuckles Cdr Tomy.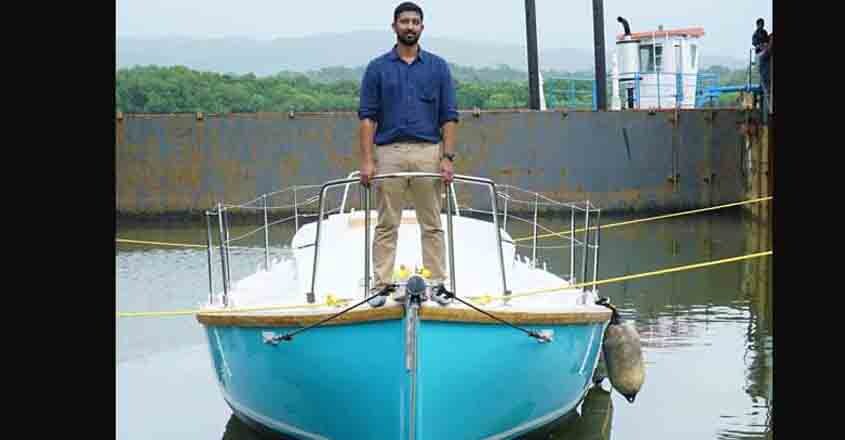 Thuriya has an overall length of 32 ft, with a waterline length of 27.5 ft. Her beam is 11 ft long and draft (minimum depth of water required to float) is 5 ft. Her freeboard (height of gunwale above sea level) is between 2 ft and 4.5 ft, while she has a displacement of 8,845kg. The sailboat is made of wood core laminated with epoxy and fibreglass. Thuriya has a sail plan (jib-head with all sail area) of 726 sq ft.
"The William Atkins-based design for Thuriya ensures her survival in violent short seas. She is a very good boat for very bad seas," added Cdr Tomy.