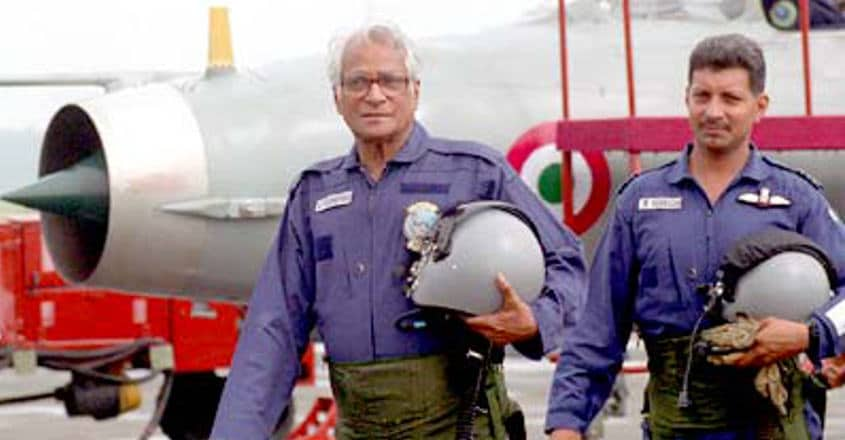 Bengaluru: Former Defence Minister George Fernandes who passed away on Tuesday morning in New Delhi after a prolonged illness, will be remembered for his simplicity and mild manners.
Dr V K Aatre, former Defence Research and Development Organisation (DRDO) chief and Scientific Advisor to George Fernandes from 1999 to 2004, recalled with Onmanorama their association.
"He was a very simple man. He was always approachable to all scientists. He provided very realistic solutions," recalled Dr Aatre, now 80.
Dr Aatre said Fernandes always preferred the economy class while flying on board the national carrier, Air India.
"He preferred the last seat. Once during a visit to LRDE (a DRDO lab in Bengaluru), the minister called me to ensure that the security was not deployed at the guest house. He also asked for a simple room. I was surprised to see him wash his clothes and put them for drying inside the room," Dr Aatre said.
In 2004 when burglars stole computers from Scientific Analysis Group (SAG), a DRDO lab based out of Delhi, there was a huge outcry to remove the Director. Media reported that many sensitive data linked to cyber security was stored on the stolen computers.
"I walked up to George Fernandes and said the Director may be spared but I as the DRDO chief may be sacked. He asked me to set up a probe team and later we found that no secrets were stolen, as being reported," recalls Dr Aatre.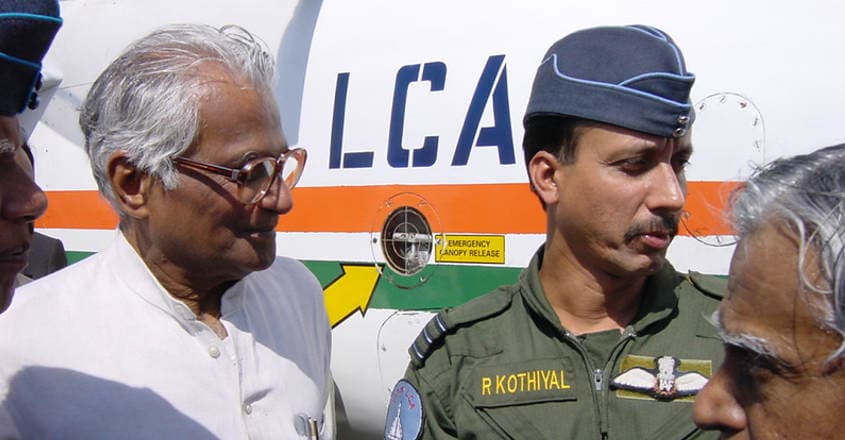 He said Fernandes was probably the only Defence Minister who walked into his cabin for the Defence Research Council (DRC) meetings of DRDO.
"The DRC meetings were important and George Fernandes would often walk to my cabin for the same. He felt that the scientists will be able to freely discuss with him in my chamber rather than his. Again the instructions were to keep the protocols away," he says.
On January 4, 2001, when the Light Combat Aircraft first took to the skies, Fernandes was in Bangalore to witness the historic flight.
"As soon as the flight took off with Kothiyal at the controls, he wanted to call up PM Vajpayee. I told him let's wait for 20 more minutes and he may call after it lands. He looked at me for a while and then we both burst into laughter," recalls Dr Aatre.
Interestingly, it was during the first flight of LCA's second technology demonstrator (TD-2) in June, 2002, that Fernandes expressed his desire to fly in a fighter. He had told the LCA team then about his wish after seeing the LCA's smooth take-off.
A year later, he became the first Defence Minister to fly in Sukhoi. Fernandes also had a flight on board the MiG-21 the same year from Ambala.
Popular among troops
Maj General K S Venugopal (Retd), former GOC of Karnataka and Kerala Sub Area Command, told Onmanrama that Fernandes was probably the most popular Defence Ministers for the jawns of Indian Army.
"No defence minister has visited Siachen as many number of times as George Fernandes did. He cared for the troops and he walked the talk. He ensured that the reluctant bureaucrats too visited Siachen to understand the needs of the soldiers. They were put on snow scooters with winter clothing to know how hostile the weather was there," Maj Gen Venugopal (Retd) said.
Recalling another incident, the veteran Army official said Fernandes visited the troops in Ahmedabad after riots broke out in 2002.
"I was the Colonel in-charge of Administration with 54 Infantry Division. We were deployed there owing to the riots and one day he landed there and addressed us. Wearing a sandal and his trademark kurta, he spoke with us for 15 minutes. He was different," recalls Maj Gen Venugopal (Retd).
Fernandes knew the pulse of the jawans and gave priority to their needs.
"When media highlighted the issues of jawans posted at very high altitudes, he was quick to respond," says a serving Brigadier.
Cakes for jawans
During his tenure as Defence Minister, Fernandes ensured that troops posted on the borders received cakes baked at Bangalore's popular Koshy's Mechanised Bakery on Wellington Street.
The plum cakes weighing 100 gms each were meant for over 45,000 soldiers posted in Kargil, Siachin and other forward areas. They were transported in special flights.
The bakers said that Fernandes was particular that cakes were packed with special wrappers so that they stayed fresh when served to the troops.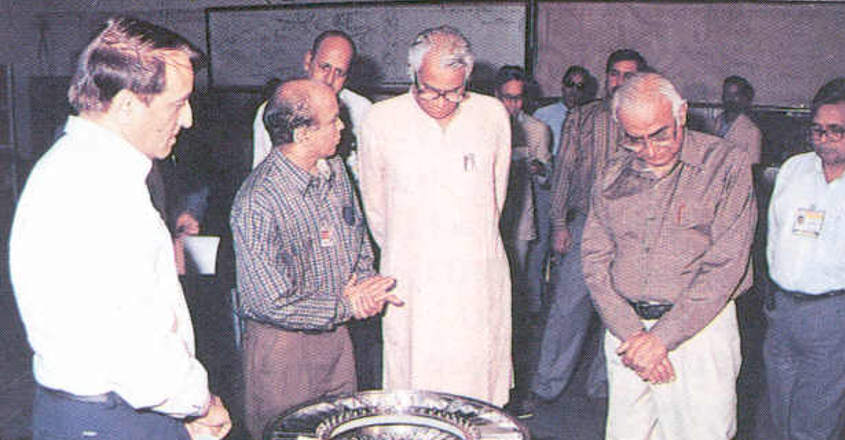 "This was his Christmas gift to the soldiers and cakes went to the borders every year when he was the Defence Minister. It was a very top priority order for us as he was very particular about the quality. There were many rounds of security checks and he himself tasted the samples. He reminded us that the troops will have to eat the best cakes during Christmas," says Prem Koshy of Koshy's Restaurant.
He said during his visits to Bengaluru, Fernandes often frequented the restaurant and waited for the fresh cakes and breads from kitchen.
"He loved our bread and cakes. He loved their smell. He would sit for hours together with his friends. My manager Abraham executed all his orders with great devotion and George Fernandes always remembered to send his compliments to our team," says Prem.
(The writer is an independent aerospace and defence journalist, who blogs at Tarmak007 and tweets @writetake.)