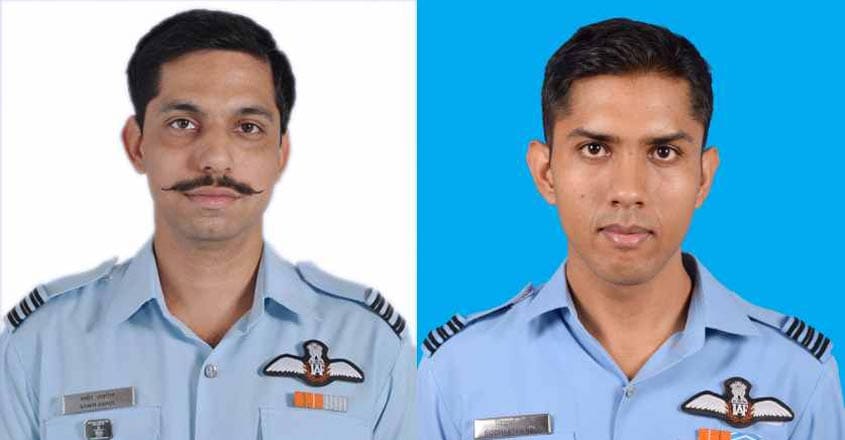 Bengaluru: Charles Elwood Chuck Yeager, the legendary experimental test pilot (ETP or TP) and the first man ever to break the sound barrier, once said about the risks and aftermath of military flying.
"You don't concentrate on risks. You concentrate on results. No risk is too great to prevent the necessary job from getting done," he had said.
May be the two young TPs of Indian Air Force (IAF) – Sqn Ldr Samir Abrol and Sqn Ldr Siddhartha Negi – martyred in the February 1 Mirage 2000 I/TI crash in Bengaluru, too were hardcore devotees of Chuck Yeager, now 95.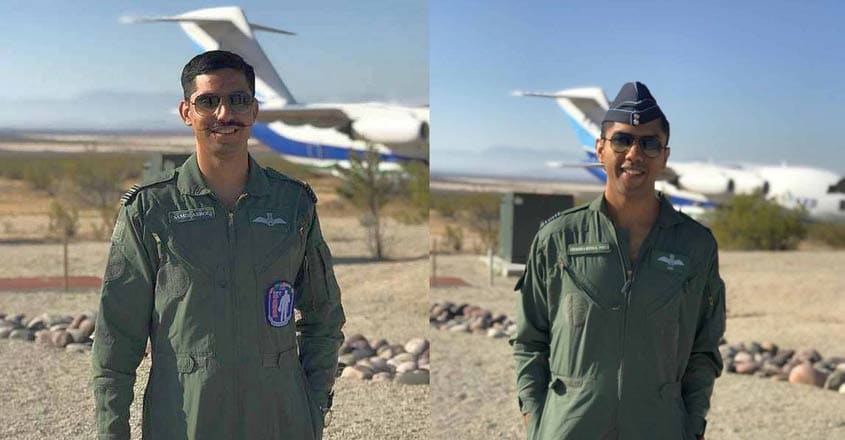 Onmanorama dives into the lives of Sqn Ldr Abrol, fondly called as Abby and Sqn Ldr Negi, who is Sid to his friends, to find out more about them as investigators carefully stitch together the evidences to find out the reasons behind the crash.
(All the information shared in this piece has been collected from friends of both pilots and verified by IAF. Identities of pilots quoted are being withheld.)
Abrol, a passionate flyer
Sqn Ldr Abrol was born on July 17, 1986 at Ghaziabad in Uttar Pradesh to Sanjeev Abrol and Sushma. He went to Ryan International School, Delhi, and passed out of National Defence Academy (NDA) in 2007.
He underwent initial flying at the Air Force Academy (AFA) on HPT 32 and subsequently undertook training on Kiran Mk 1/1A aircraft. He was commissioned in fighter stream of IAF on June 21 2008.
"He was very passionate about flying and due to his superlative performance during subsequent training, he was deputed to the United States for aviation leadership programme in 2009, where he flew T-6 Texan II aircraft for approximately one year," says an IAF official.
On return from the US, Abrol continued his training on the Advance Jet Trainer Hawk Mk 132 and after its completion he was posted to the frontline Mirage 2000 squadron for almost five years.
"It is here he became a fully operational pilot and a two-aircraft leader. His hunger for flying was unstoppable," says his friend.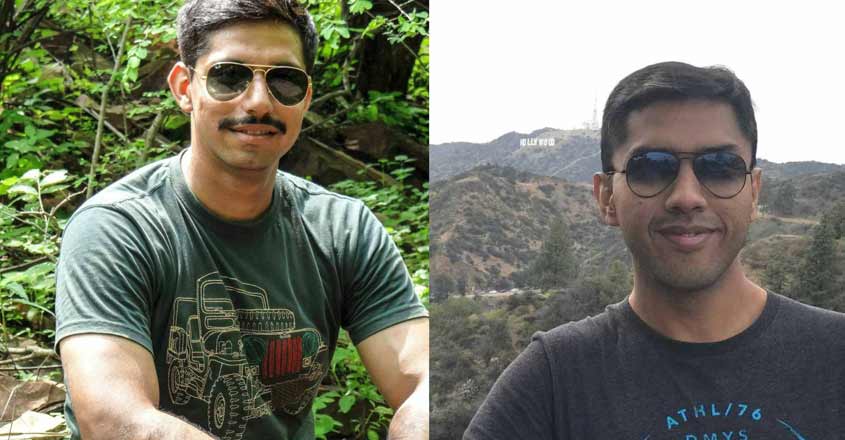 He graduated from the Flight Instructors School (FIS) as a Qualified Flight Instructor (QFI) in 2015.
"For his exceptional performance during the course, he was awarded the Directing Staff (DS) grading, wherein he could instruct budding flight instructors. For his excellent accident and incident-free flying record, he was awarded Good Performance Aerospace Safety Star in 2016. He was a go-to-soul for many young pilots," says another friend.
In Bengaluru, Abrol enrolled for the 40th Flight Test Course and qualified as an Experimental Test Pilot (ETP) from the Aircraft and Systems Testing Establishment (ASTE) in 2018.
His friends recall that at the Air Force Test Pilots School (AFTPS) too, he demonstrated exceptional performance and was awarded the Directing Staff (DS) grading.
During his service career he had flown more than 1350 hours on various types of aircraft.
"Abby was an avid reader and a passionate biker. He was a member of the Indian Bull Riders Motorcycle Club in Bengaluru. He maintained very high fitness standards and loved cycling and working out. His energy levels were so infectious. He was the proverbial 'josh box' and a source of inspiration to all of us," says his friend.
Abrol married Garima, a physiotherapist and a certified fitness instructor, in May 2015. His younger brother Sushant is a fashion designer.
Negi was mad about sports
Born to Balbir Singh Negi and Suchitra on February 1, 1988, Sqn Ldr Negi did his schooling from Kendriya Vidyalaya, Dehradun, wherein he stood first in Class XII. Later, he joined the National Defence Academy in 2005 and was part of 114th course.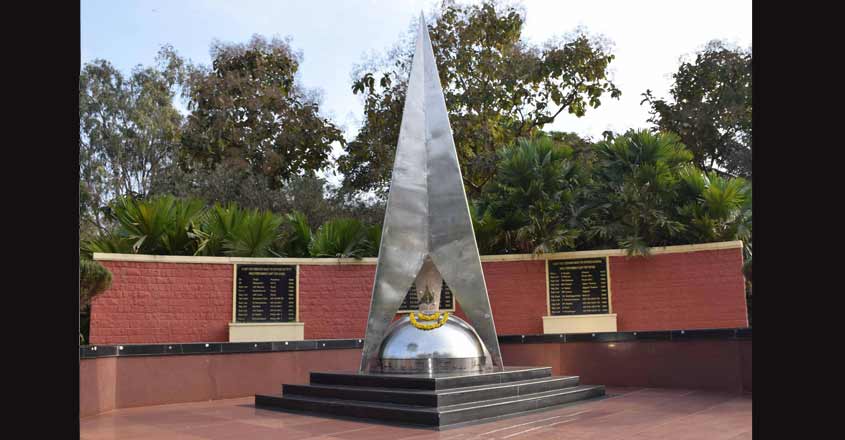 He moved to Air Force Academy in 2008 as part of 183 Pilots Course. At AFA, he was trained on the HPT-32 aircraft and subsequently, on Kiran Mk 1/1A and Kiran Mk 2 aircraft. He was commissioned in the fighter stream of IAF on June 27, 2009.
"After basic fighter training, he was posted to a frontline Jaguar squadron. He was a fully operational and a four-aircraft leader on the Jaguar aircraft. He had successful squadron tenure in two Jaguar squadrons," says his friend.
His flair for flying got him to 40th Flight Test Course at AFTPS, part of ASTE. In 2018, he became one of the youngest Experimental Test Pilots (ETP) to pass out from the AFTPS.
"He did extremely well in other service courses as well. For his excellent accident and incident-free flying record, he was awarded Good Performance Aerospace Safety Star in 2015 and Superior Performance Aerospace Safety Star in 2016," says his course mate.
In his short tenure as a TP, Negi carried out weapon trials on the Jaguar Darin-II aircraft. He was also involved in Jaguar Darin-III upgrade programme and integration of air-to-air-missile on the Jaguar aircraft.
He had flown more than 1450 hours on various types of aircraft. He married Sqn Ldr Dhruvika Raj in December 2015, who is at present posted at AFS Yelahanka. His elder sister Richa Negi, works for a multinational company in Bengaluru.
"Sid was mad about sports and excelled in squash. He represented the Command team and went on to win many accolades in the game. He also played cricket, basketball and football. He was a passionate traveller and had fondness for music," says a friend.
"He was popular among his friends and always ready to give his advice on any subject under the sun. He was really helpful. On the day of crash it was Sid's birthday and he was planning to go out for dinner with his wife," says another friend.
IAF scales up crash probe
At ASTE the mood has been sombre post crash and the officials ensured that the families of the pilots had all assistance given.
"These incidents do affect us as we too are human beings with emotions. But, we ensure the show goes on and the air warriors are trained to overcome the setbacks – man-made or otherwise. The IAF has scaled up the levels of this joint investigation with the manufacturer (HAL) and we are leaving no stone unturned. The C-in-C (Air Marshal R K S Bhadauria) has visited us and also the accident site. The crash investigation is being monitored by the IAF. There is an unprecedented level of IAF participation in this crash investigation and we want the families to be assured that the truth will be known to them soon. We have scaled up our participation," an IAF official said.
"They will join a long list of martyrs who have given their today for our better tomorrow. Sidd and Abby has touched many hearts at such a young age. Never in the past have we seen so much of public outcry and emotional outbursts, following a crash. We have lost many young pilots in plane crashes earlier as well. But this one seems to have hit many people in this country," says the official.
Close buddies of Sidd and Abby say even God will find it 'difficult' to keep both away from flying.
"Some are born to fly, and death in no way can come in way of their passion. Those who know Sidd and Abby will capture my thoughts. As I speak with you they will be already throttling up there...," says a pilot.
(The writer is an independent aerospace and defence journalist, who blogs at Tarmak007 and tweets @writetake.)