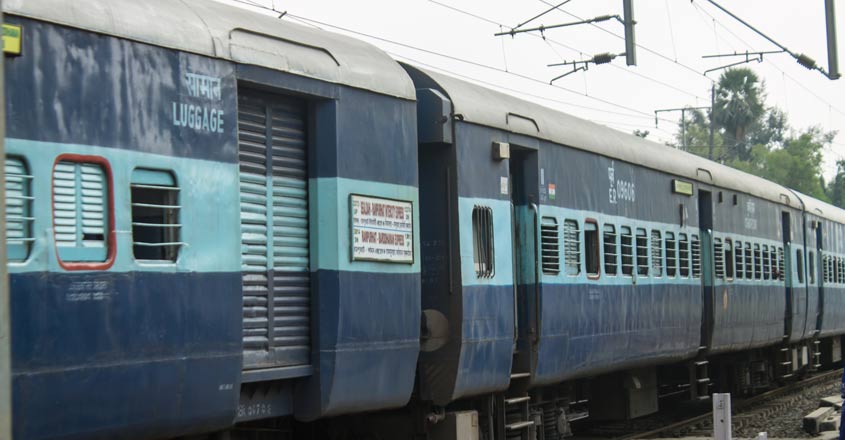 Jhansi: Four passengers on the Kerala Express have died here due to extreme heat while one passenger has been hospitalised in a critical condition, an official said.
According to reports, the passengers travelling on the Kerala Express train on Monday evening complained of uneasiness and by the time the train reached Jhansi, they had expired.
The dead bodies were taken off at Jhansi railway station and sent for post mortem.
All the passengers were travelling from Agra to Coimbatore and were seated in S-8 and S-9 coaches.
Divisional Railway Manager Neeraj Ambisht said that the bodies would be sent to Coimbatore on Tuesday after post mortem.
The deceased were a part of a 68-member group that was returning after visiting Varanasi and Agra. "Shortly after we left Agra, the heat became unbearable and some people started complaining of breathing problems and uneasiness. Before we could get some help, they collapsed," said a member of the group.
The deceased have been identified as Bundur Palanisame, 80, Bal Krishna Ramaswami, 69, Chinnare, 71, and Dhiva Nai, 71.
Subbaraiyya, 71, has been hospitalised in Jhansi.
Jhansi in the Bundhelkand region is 410 km from New Delhi.
It was only yesterday the national capital recorded an all-time high of 48 degrees Celsius in the month of June.
"The Palam Observatory recorded an all-time high of 48 degrees Celsius Monday. The factors that led to this are dry westerly winds, no effect of a western disturbance in the plains and intense heating in the month of June," said India Meteorological Department regional weather forecasting chief Kuldeep Srivastava. "Southwesterly winds on Tuesday may cause the temperature to drop by one or two notches. However, the heat wave will persist," he told PTI.
In large areas, a heat wave is declared when the mercury touches the 45-degree mark for two consecutive days and a severe heat wave is when the temperature soars to 47 degrees Celsius for two days on the trot, according to the IMD norms.
In small areas, like the national capital, a heat wave is declared if the maximum temperature is recorded at 45 degrees Celsius even for a day, it said.