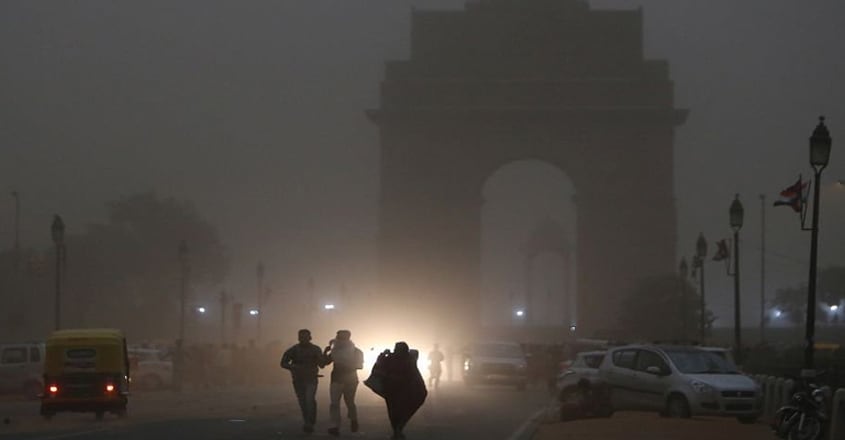 New Delhi: Flight operations at the Delhi International Airport were interrupted for a brief period as a severe dust storm hit the city on Wednesday evening, airport officials said.
"The dust storm hit the Delhi airport at 6:39 pm today. The last flight arrival at the Delhi airport was 6:36 pm. The last departure at the airport was at 6:38 pm," the officials said.
When operations resumed at 7:15 pm, a total of nine flights had already been diverted from the airport, they added.
A dust storm hit several parts of the national capital on Wednesday evening, following which a thick haze was hanging over the city, affecting visibility. Though a hindrance to daily routines, the dust storm was received in many parts of the region as a welcome respite from the scorching heat as the mercury came down a few notches.
The dust storm with a wind speed of 40-50 km/hr is likely to disrupt normal life in several parts of Rajasthan and Delhi.