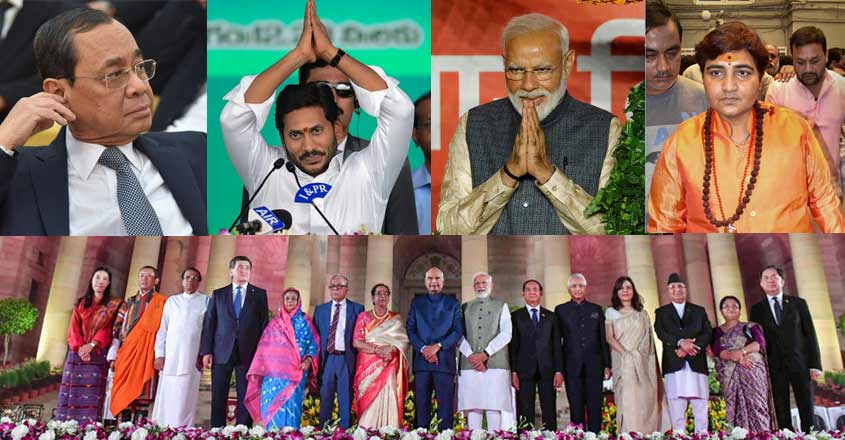 May 1
15 security personnel killed by Maoists in Maharashtra
Fifteen C-60 commandos, including a woman and a driver, were killed after a blast triggered by Maoists ripped apart two security vehicles.
Kerala all set to get a state frog
If Maveli frog is chosen, Kerala would be the first Indian state to have an official frog.
Facebook overhauls design as it pivots to private messaging
CEO Mark Zuckerberg unveiled a fresh design for the world's biggest social network. The new look de-emphasized its News Feed and also ditched the signature blue banner that has been on the app since its launch.
May 2
Spain's World Cup-winning captain Casillas 'stable' after heart attack
FC Porto said Casillas had suffered an "acute" heart attack during training, but that he was stable in hospital and "the heart problem has been resolved".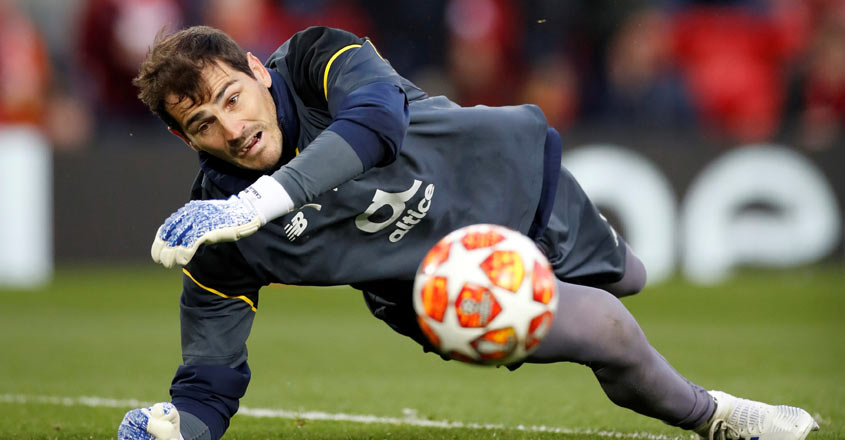 May 3
3 killed as Cyclone Fani batters Odisha coast
Fani is billed as the most severe cyclonic storm since the super cyclone of 1999 that claimed close to 10,000 lives and left a trail of destruction in vast swathes of Odisha.
SC stays trial in actress attack case involving Dileep
The apex court said it would consider a plea by Dileep seeking copy of the files in a memory card, deemed the major evidence in the case, after summer vacation.
May 4
Conspirators of Easter blasts visited Kerala, Kashmir: SL Army chief
Lieutenant General Mahesh Senanayake claimed the terrorists likely imparted training to like-minded individuals in Kerala and Kashmir.
Keralite in UAE wins 15 million dirhams in Abu Dhabi raffle
Shojith K S, who lives in Sharjah, won the Abu Dhabi Duty Free's Big Ticket series draw which was livestreamed on YouTube.
Fani weakens before veering off to B'desh, 12 killed in Odisha
Having hit land, the tropical cyclone had lost some of its power and was downgraded to a 'Deep Depression' by the Indian Meteorological Department.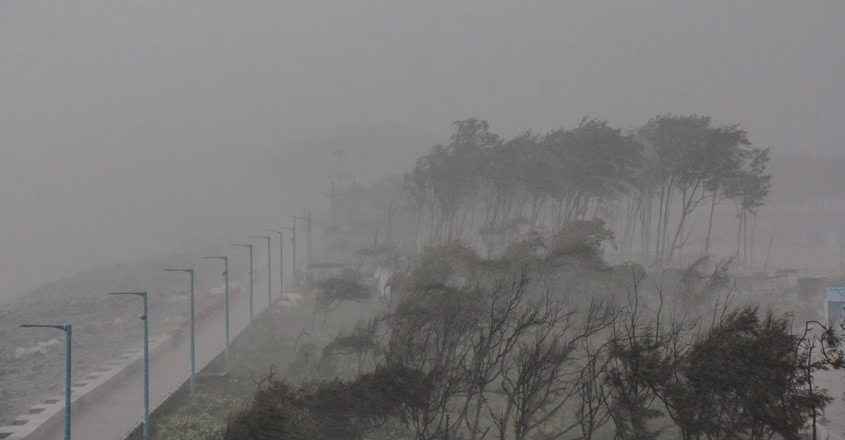 Arakkal Beevi Fathima Muthu Beevi, 86, passes away
Muthu Beevi had nominally ascended the erstwhile throne on July 1, 2018 after the death of the her sister Sainaba Beevi last year.
May 6
CBSE Class 10 results out, 13 share first rank, TVPM on top
The second and third ranks were shared by 24 and 58 students, respectively.
Near all-pass as Kerala declares SSLC results
In all 37,344 students secured A+ in all subjects.
Eranholi Moosa, noted singer of Mappila Paattu, passes away
The singer was undergoing treatment for the past one month at a private hospital in Kozhikode.
May 7
Girls outshone boys in both ICSE and ISC examination.The pass percentage for the ICSE class X examination is 98.54 per cent while the pass percentage for ISC class XII exam is 96.52 per cent.
Row over clean chit to CJI, Section 144 imposed outside SC
Protesters gathered outside SC after an in-house panel found no substance in the sexual harassment allegations levelled by a former apex court employee against Chief Justice Gogoi.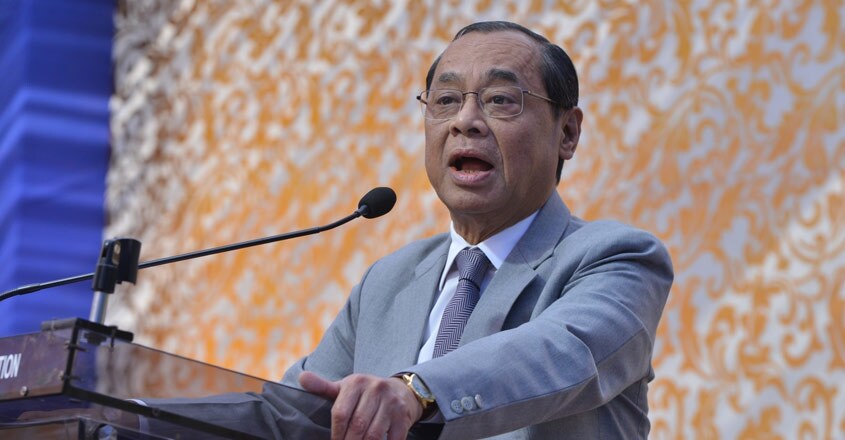 May 8
Kerala Plus Two results declared, 84.33 pass percentage
The pass percentage this year is 84.33 per cent as opposed to 83.75 per cent last year. 14,244 students received full A+.
10 killed in blast near Sufi shrine in Pakistan
The blast, one day after the beginning of the Muslim holy month of Ramadan, took place close to the Data Darbar, one of the largest shrines in South Asia.
May 9
SC orders demolition of 350 illegally built flats near Kochi
The apex court also ordered the Maradu municipality officials to raze the flats within one month's time and submit a report before the court.
May 10
Murdered Thodupuzha boy's mother granted bail
The main accused Arun Anand, her live-in partner, is currently in jail on remand.
Bail extended for rape-accused Bishop Franco
The bishop, who was summoned to Pala for the court proceedings, also paid a visit to St Alphonsa's tomb at Bharanaganam and offered prayers.
Conditional nod to let tusker Ramachandran participate in Thrissur Pooram
A standoff ensued after the elephant owners said they would not provide tuskers for Thrissur Pooram and other festivals until the ban imposed on Thechikottukavu Ramachandran was revoked.
May 11
Conditional nod for tusker Ramachandran's Pooram parade
The decision was taken after a team of doctors which conducted the examination found that the animal is healthy.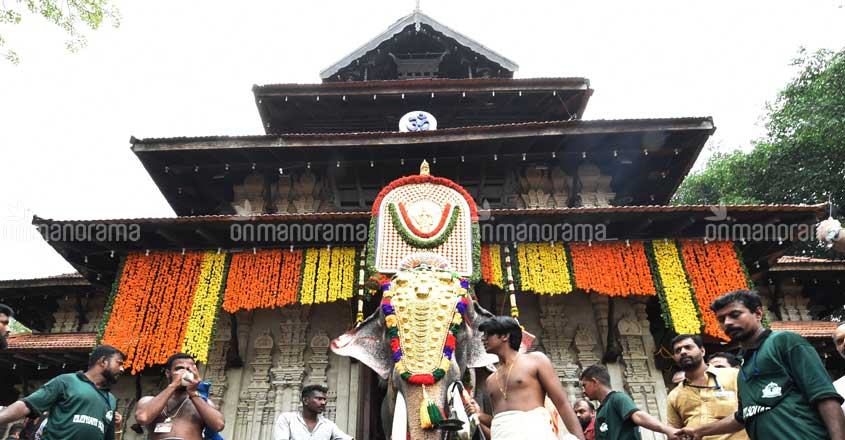 SC throws open pvt medical colleges in Kerala to external candidates
Though government medical colleges have a 15% national quota, private colleges were permitted to provide admissions to only students from Kerala.
May 12
Ocasio-Cortez becomes youngest woman to preside over US House
Sitting in House Speaker Nancy Pelosi's chair as part of a routine rotation of House members, Ocasio-Cortez took her turn with the gavel and ran the chamber for about an hour.
May 13
25 kg gold seized in major haul at Thiruvananthapuram airport
Accused Sunil is said to be a native of Thirumala on the outskirts of the capital city.
May 14
College girl, mother set themselves on fire after bank loan recovery notice
Sources said that the family had received messages and phone calls from the bank saying that their house would be attached on May 15.
May 17
Can't forgive Pragya for 'patriot Godse' remark, says Modi
Modi told a TV channel during his last rally in Madhya Pradesh that he will never forgive BJP candidate Pragya Singh Thakur for insulting Mahatma Gandhi by calling his assassin Nathuram Godse a true patriot.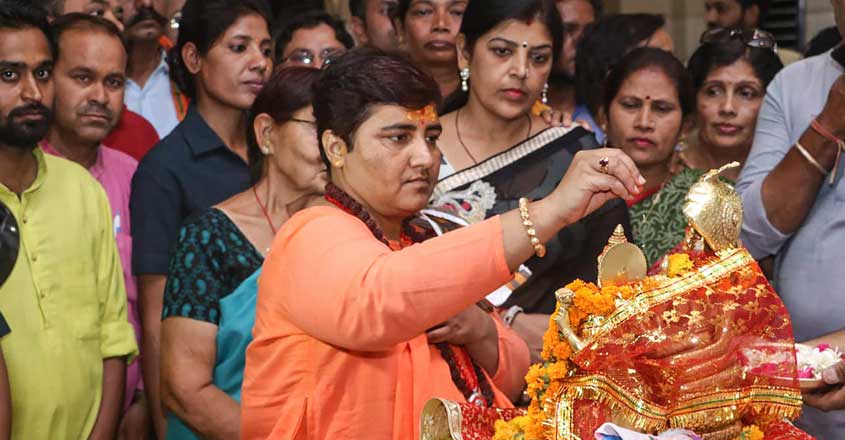 Repoll ordered in three more booths in Kerala
The decision was taken on the basis of the reports of returning officers, micro observers and the chief electoral officer.
12 students commit suicide in Madhya Pradesh as class X, XII results are out
Within hours after the announcement of the results, the board's helpline was flooded with calls from students seeking counselling and advice from experts.
May 19
Sprinter Dutee Chand opens up about her same-sex relationship
The 100m national record holder and winner of two Asian Games silver medals revealed that she has been in relationship with a girl for the past three years.
May 20
BJP asks Cong govt in MP to prove majority in Assembly
Leader of Opposition in Assembly Gopal Bhargava said his party will ask the Governor to convene a special session of the Assembly.
May 21
Shopping centre in Thiruvananthapuram gutted after massive blaze
Traffic along the heart of the state capital came to a standstill as the fire in an umbrella showroom soon spread to four more shops nearby.
F1 legend Niki Lauda passes away
The three-time Formula One champion regarded as one of the finest racers of all time and who later became a successful airline entrepreneur has died at 70 after battling declining health.
May 23
Spectacular win for BJP amid second Modi wave
After a landslide election victory in the 17th Lok Sabha elections, Modi-led BJP had secured 303 seats on its own.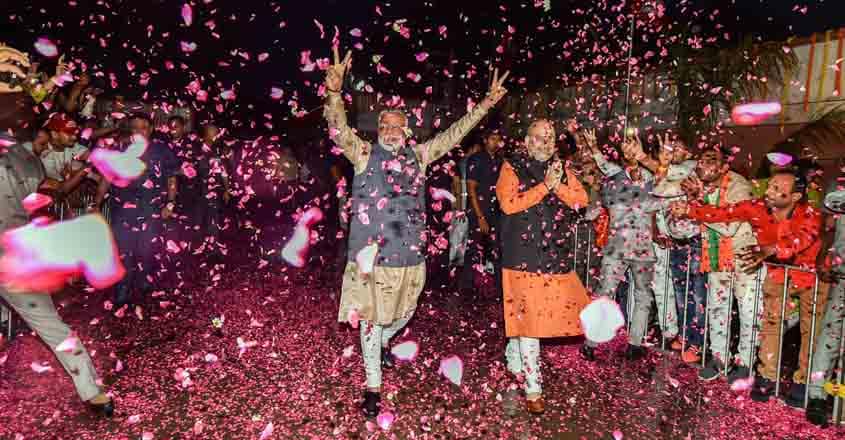 Landslide win for UDF in Kerala, LDF leads only in Alappuzha
LDF faces a drubbing and BJP is unlikely to gain a seat in the southern state.
May 24
Modi begins talks for new cabinet after big election win
The BJP have the first back-to-back majority in the lower house of parliament for a single party since 1984.
British PM May resigns, paving way for Brexit confrontation with EU
Boris Johnson, the face of the official Brexit campaign, is the favourite to succeed Theresa May.
May 25
Congress top body rejects Rahul Gandhi's offer to quit after LS polls rout
The Congress is currently facing a crisis with party president Rahul Gandhi adamant on his decision to quit after the poll debacle -- winning just 52 Lok Sabha seats -- and its state governments facing an uncertain future.
29 killed in Venezuela police station cellblock riot
The detained citizens can spend months or even years in such facilities because prisons are too overcrowded to receive them and because of chronic delays in basic criminal justice proceedings required to indict them.
May 26
Smriti Irani's aide shot dead in Amethi, 2 arrested
Surendra Singh, the former chief of Baraulia village, was killed by bike-borne assailants while he was sleeping outside his house on May 25.
Jaganmohan Reddy meets PM Modi, discusses special status for Andhra
The incoming chief minister of Andhra Pradesh also met BJP president Amit Shah and sought his support for the state's key demands.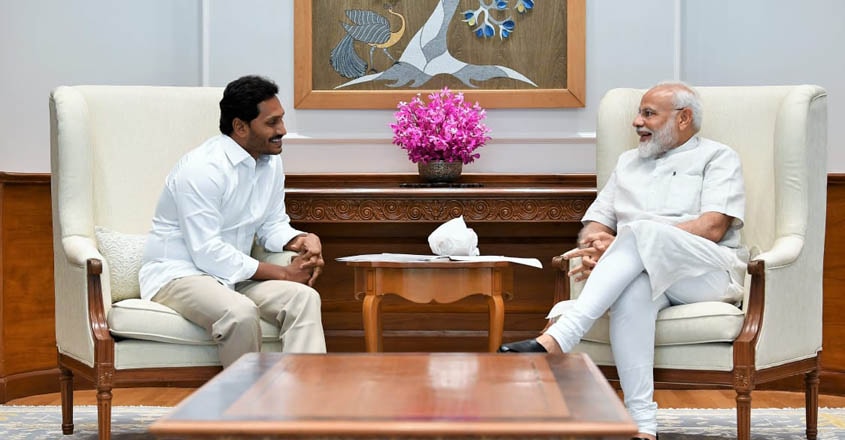 May 27
CPM takes stock of poll rout, Kerala unit blames Sabarimala row
Party leadership in Kerala identified that the row over women's entry into the Sabarimala temple had alienated Hindu devotees, leading to its worst defeat in the Lok Sabha polls.
May 28
UDF vows to make law to save Sabarimala tradition
The Front believes that a legislation by the state government can bypass the Supreme Court order that allowed women of all groups to enter the Sabarimala temple.
40 killed as violence mounts in Brazil's Amazonas prison
For decades jails in Brazil have been badly overcrowded and out of control of local authorities, essentially serving as recruiting centers for drug gangs.
May 30
Modi takes oath as PM for second consecutive term
Union ministers, including BJP president Amit Shah, Rajnath Singh, Nitin Gadkari and former foreign secretary S Jaishankar have also sworn in.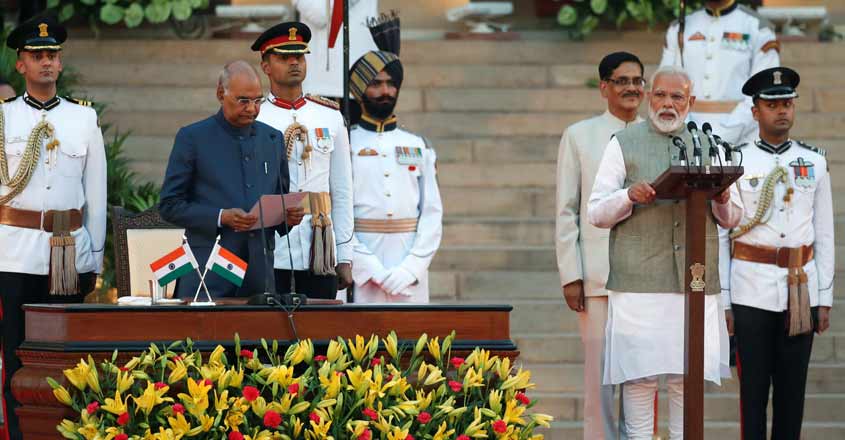 After poll drubbing, Congress takes oath of silence for a month
The Congress is currently facing a crisis with party president Rahul Gandhi adamant on his decision to quit after the poll debacle and its state governments facing an uncertain future.
May 31
Modi 2.0: Amit Shah gets Home, Finance for Nirmala
Jaishankar became the first career diplomat to take charge of the External Affairs ministry.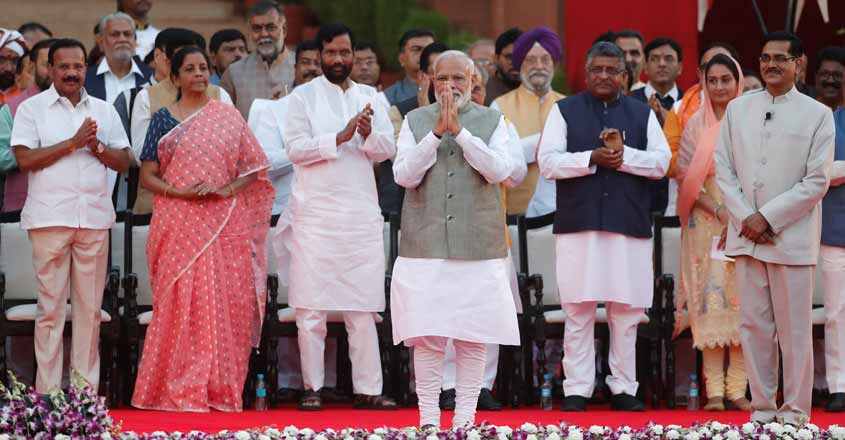 Ringleader behind 400kg gold smuggling via airport surrenders
The smuggling came to light after officials seized 25 kg gold at the Thiruvananthapuram International Airport.
After Rahul-Pawar meet rumours on likely Congress-NCP merger swirls
Pawar maintained that both discussed matters pertaining to only Maharashtra Assembly polls.