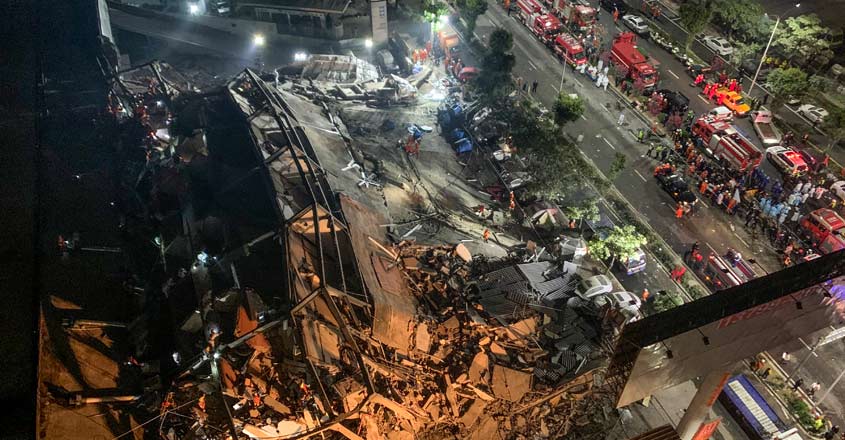 Beijing: Six people were killed after a hotel used as a quarantine facility for coronavirus suspects collapsed in China's Fujian province, official media reported on Sunday as authorities pulled out 50 people from the debris.
Around 70 people were trapped in the hotel that collapsed on Saturday in Quanzhou city of the province.
The hotel was used to quarantine and observe people who had come to the province during the novel coronavirus prevention and control and had come in contact with the virus patients.
State-run CGTN said two of the 50 people pulled from under the debris died.
Rescuers are still searching for survivors, according to local authorities.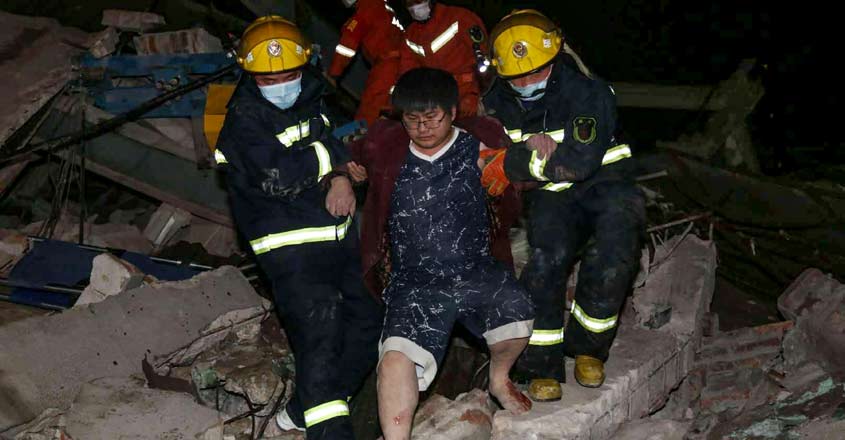 A video stream posted by the government-backed Beijing News site showed rescue workers in orange overalls clambering over the rubble of the Quanzhou Xinjia Hotel and carrying people towards ambulances.
Quanzhou is a port city on the Taiwan Strait in the province of Fujian with a population of more than 8 million.
The official People's Daily said the hotel had opened in June 2018 with 80 rooms.
Anger has been building up against the authorities in China over their early handling of the coronavirus outbreak, which has killed more than 3,300 people globally, most of them in China.
The Fujian provincial government said that as of Friday, the province had 296 cases of coronavirus and 10,819 people had been placed under observation after being classified as suspected close contacts.
The official Xinhua News Agency said the committee responsible for working safety under the State Council, China's cabinet, had sent an emergency working team to the site.