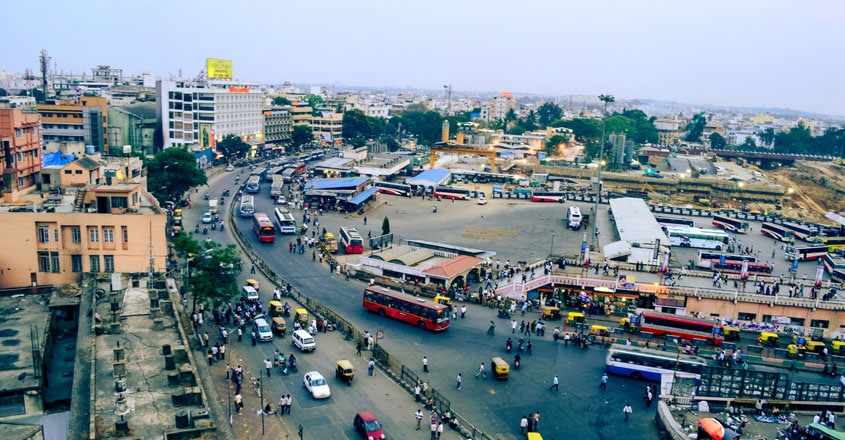 Bengaluru, for many Keralites, is the destination for good education and employment. This metro city welcomes all with open arms. Since there is a good number of Keralites in Bengaluru, both permanent residents and those coming on and off for work, Kerala cuisine is available in plenty even in the nooks and corners of the city.

Madiwala is a famous locality in Bengaluru where every person who has a palate for traditional Kerala food visits at least once. It is not just a place for food as it has shopping malls, IT establishments, and is a popular destination for travellers, foodies, and those on the lookout for jobs.
From roadside stalls selling bhajjis, vadas, and chutneys to small hotels serving typical Kerala dishes like 'ila ada,' 'unnakaya,' all types of food outlets can be encountered here.
One of the major attractions of Madiwala is the 'Mammu's store.' They specialize in traditional Malabar dishes. This small shop comes alive in the evening. By then it starts to look quite like a roadside tea shop in Kerala. Keralites flock to Mammu's for nnnakkaya, banana fry, iIla ada, vada, and more. The evening tea becomes an even more exciting experience with egg and chilli 'bajjis' served with chutney.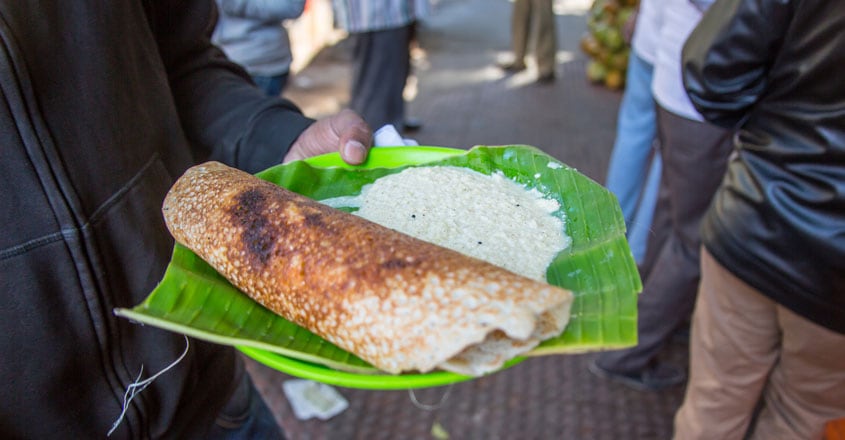 It is not just Mammu's which serve the Kerala dishes in Madiwala. There are many other restaurants and hotels serving traditional Kerala food here, satisfying the taste buds of Keralites coming there. There are numerous outlets in Madiwala serving food ranging from full-fledged typical Kerala style feast to Thalassery biryani. Even if you are looking for the unique Kerala toddy shop dishes that are high on chilli and tamarind, all you have to do is to visit the hotel named 'Shaap.' Many restaurants and hotels here are named 'tharavad' and 'oottupura,' ringing with the mood of homely food.
Madiwala is not just about food. Many visitors come to Madiwala for spending their weekends by the Madiwala lake which is a big tourist attraction here. Boating facility is available in this lake which is about 400 years old. There is also a children's park by the lake. The islet in the middle of the lake and the migratory birds flocking there attract many visitors. Madiwala is much like a cross-section of Kerala. With the largest concentration of Keralites, this Bengaluru suburb has a Kerala flavour. Madiwala, where majority of people speak Malayalam and which carries the flavour of Kerala in its soul, is a good place to visit while touring Bengaluru.