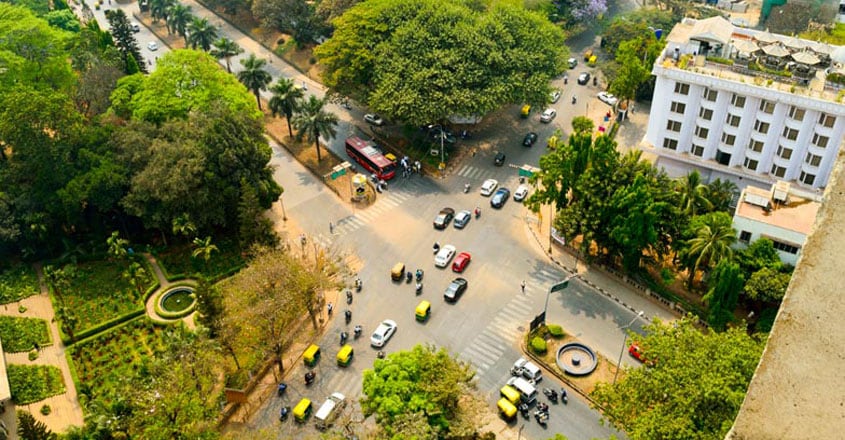 Travellers to Bengaluru from Kerala choose either the busy Mysuru route or the Salem highway while heading to the big city by road. However, there exists yet another route to Bengaluru that avoids urban areas and passes through pristine rural hamlets and beautiful natural landscape.
Moreover, a trip along this route offers travellers a chance to enjoy the scenes of village life, pray at several noted temples of Tamil Nadu and visit some major dams. This offbeat journey can be experienced by heading to Sathyamangalam forests, Mettur Dam, Dharmapuri and from there to Hosur.
Keralites have had a long love affair with Bengaluru. The destination has been the first choice for job-seekers, students and sightseeing groups from Kerala for long.
The rustic route to the Karnataka capital can be taken if the journey is by car from Kerala. To experience this trip, head to Palakkad and from there take the Coimbatore – Annoor – Puliyambetty road to Sathyamangalam.
An area which was once the haunt of the forest bandit Veerappan, Sathyamangalam now charms travellers with narrow country roads that are flanked by huge trees providing a cool shade. There are small temples all along the road.
From Sathyamangalam, the track leads to Anthiyoor, 45 km away. On the way lies the Bhavanisagar Dam, the Bhavani River and more temples. The next stop after Anthiyoor is Ammappetta. It is a very peaceful area in a rural setting – an ideal place to relax for some time.
After Ammappetta, the road heads to Mettur. The sight of Mettur Dam would make the day for any traveller. Ahead lies Thoppur and from there travellers pass Dharmapuri to reach Hosur. Bengaluru city is 40 km from Hosur.
A journey by road to Bengaluru, which is otherwise a drab affair, can be made thoroughly enjoyable by taking this different route. It not only makes the trip interesting but also offers a chance to visit several picturesque and interesting spots.