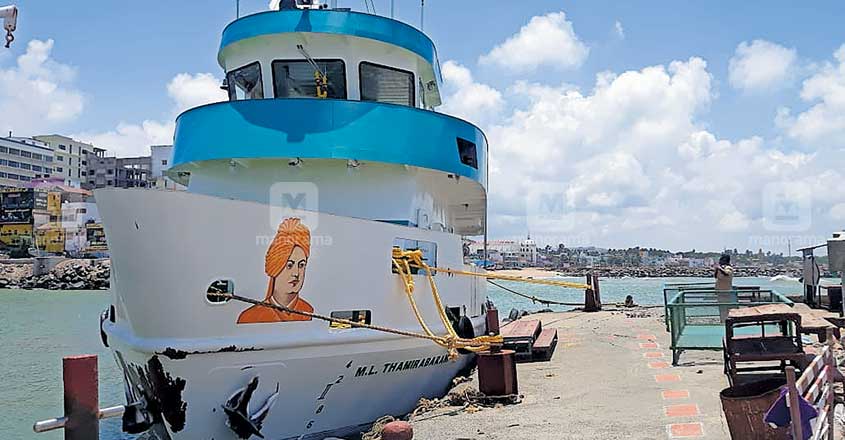 Kanyakumari: Next time when you visit Kanyakumari be prepared to go to the popular Vivekananda Rock Memorial on a swanky boat. The air-conditioned new boat, built at a cost of Rs 4 crore in Goa, has all modern facilities and was brought here recently.

Currently, tourists are ferried to the memorial rock and the adjacent Thiruvalluvar statue on boats such as ML Guhan, ML Pothigai and ML Vivekananda owned by the Tamil Nadu government-run Poompuhar Shipping Corporation.
As there was an exponential increase in the number of tourists visiting Kanyakumari during the months of November, December, and January, and during summer vacation, there was a demand to put in place more ferries to carry travellers to the memorial rock. Subsequently, the officials took a call to buy two more boats at a cost of Rs 8.25 crore.
The first boat, christened 'Tambraparni,' was brought here from Goa and it can ferry 75 passengers. The officials are optimistic that boat services can be resumed after the COVID-19 triggered travel restrictions are lifted.