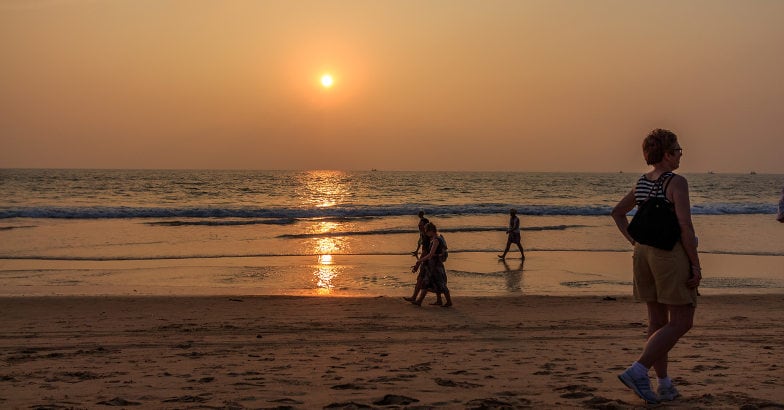 Goa is a dream destination for those who enjoy parties, beaches and adventure sports. A favorite vacation spot among foreigners and the locals alike, Goa is also the most sought-after honeymoon destination in India. Here, Onmanorama lists out five amazing places in Goa that you must visit this sunny summer.
» Fort Aguanda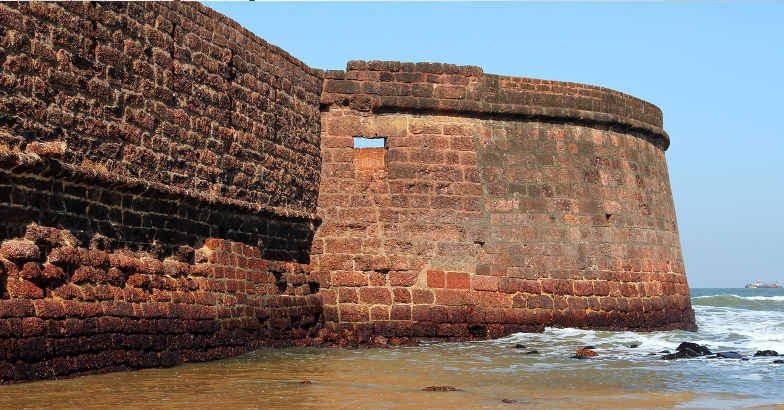 The old Portuguese fort 'Aguanda' (meaning water in Portuguese) is built of laterite stones and was constructed in 1612 to guard against the invading Dutch and Marathas. It stands on the beach south of Candolim at the shore of Mandovi river, and was once a reference point for the vessels. A four-storied Portuguese light house is the main attraction at Fort Aguanda.
Also read: Two paths, two faiths - Kasaragod to Goa and back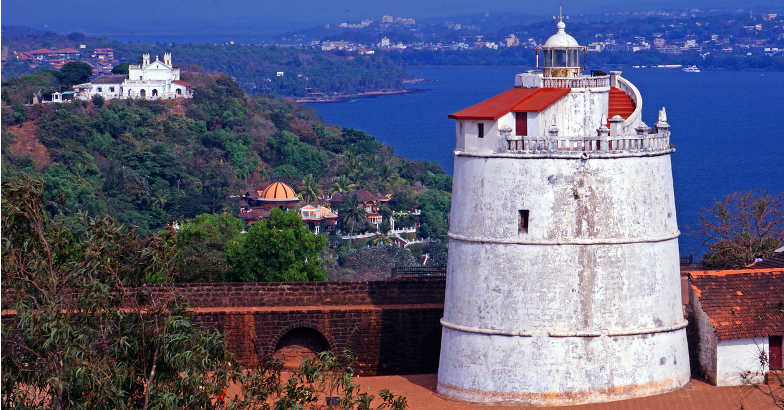 Built in 1612, it could hold 79 cannons and had the capacity of storing 2,376,000 gallons of water, one of the biggest freshwater storage of the time in Asia. The Fort Aguada is open throughout the week from 9.30am to 6.00pm
» Arpora Saturday night market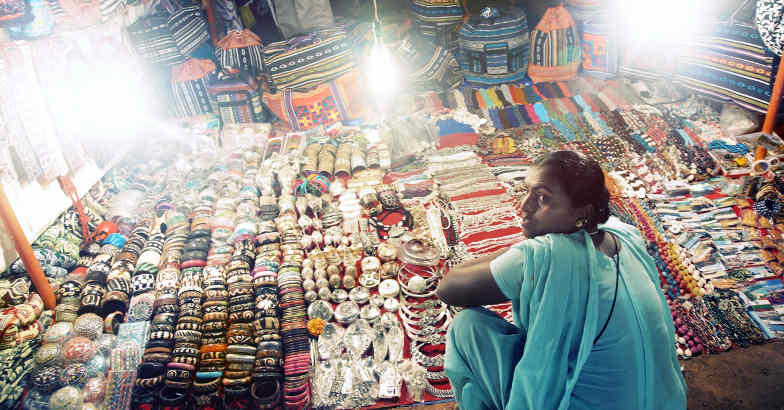 Also called as Ingo's Saturday night market, Arpora will make you go on a shopping spree. Arpora market is an amalgamation of European traders, selling rare artifacts, jewelry and clothing. If shopping is not your thing, there are a variety of live entertainment here with many bands playing for free! You can also enjoy some amazing food from the stalls and have a cold beer while listening to live music. The market is open from November to April from 4pm to 11pm.
Also read: A weekend at Goa
» Calangute beach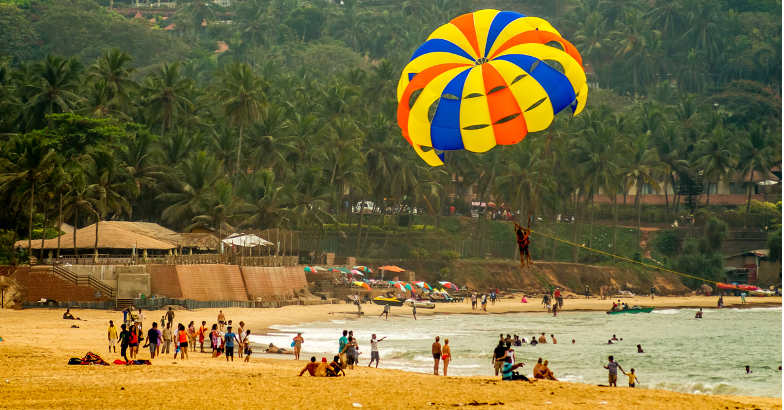 A spectacular beach laced by palm trees, Calangute's beautiful, long coastline will leave you stunned. The beach is spread four miles along the Arabian Sea and nine miles from Panaji. With Candolim village towards south and crossroads of Baga beach towards the north, Calangute beach is a prime attraction of Goa tourism. There is scope for amazing shopping here and its splendid grandeur earns it the name' Queen of beaches'.Calngute is also among the top 10 bathing beaches in the world. From beer to prawns, you get almost everything here. The amazing handicrafts you get here from around India will make you go aww with wonder. Anjuna beach and Paloem beach are the other famous beaches in Goa. Calangute is also famous for adventure and water sports such as kayaking, sailing, wind-surfing, water snorkeling, water-skiing and fishing. You can also enjoy parasailing here.
Also read: Bollywood buff? Don't leave Goa without a trip to these places
» Churches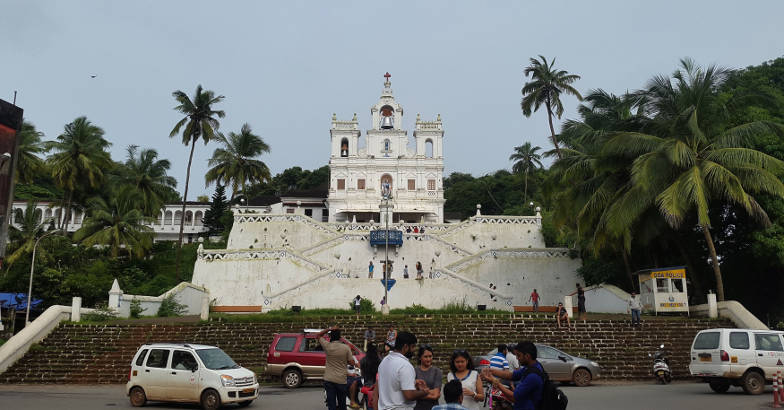 The Our Lady of the Immaculate Conception Church, located in Panjim Goa, is a famous church built in the colonial Portuguese Baroque style. The exteriors is rich with Portuguese Baroque style architectural elements and is painted in bright white. The main altar is dedicated to Mother Mary. This church was made even more famous in the movie Aashique 2.
» Dona Paula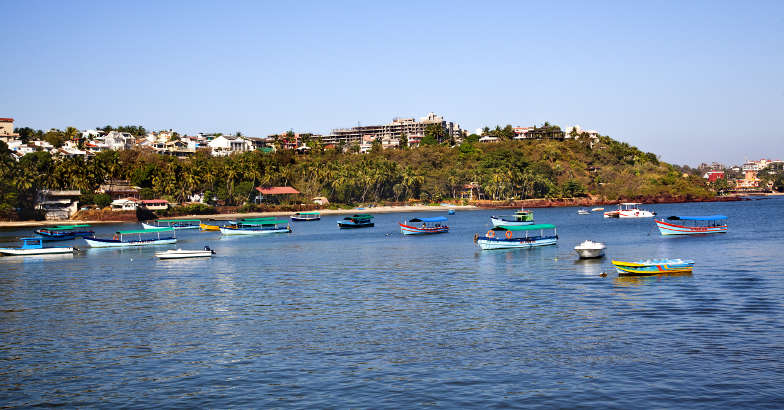 Dona Paula is a former village and tourist destination located in the suburbs of Panaji, Goa. Home to the National Institute of Oceanography, Goa University and the International Centre Goa, Dona Paula also houses a number of hotels, small and large, and the luxurious Cidade de Goa. The place is named after Paula Amaral Antonio de Souto Maior, a historical figure in Portuguese India. The Dona Paula Beach is also near it. It is believed that every night, Dona Paula, who was entombed in the Cabo Chapel, emerges from the moonlit waves wearing only a pearl necklace. Several tourists visit the beach just to get a glimpse of Dona Paula.