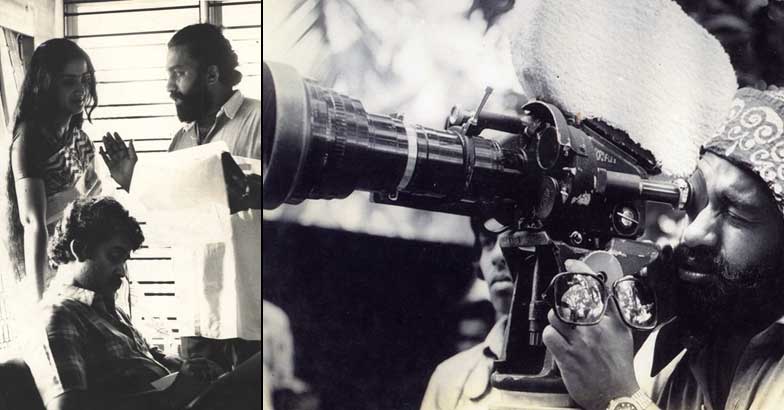 There are a lot of movies that hit the screen each year. And some of them will leave a lasting impression. Some will remain with you even after the person who crafted it is no more. 
Malayalam cinema was blessed with one such filmmaker in P. Padmarajan. He was born on 23 May, 1945.  Most of his works are sheer poetry weaved on celluloid for posterity.  Today,  we go back in time and take a look at the times he evoked the wanderlust in us. 
Season – Kovalam
The year was 1989. And Kovalam was a famous hot-spot on the 'Hippie Trail'. Padmarajan banked on this in his movie Season. The bikini-clad women on the beach, the fishermen, the sea – he captured it all. And gives us a picture of how Kovalam used to be – before the shops selling everything from swimming trunks to caps took over the promenade. 
Also read: Here's how you spend 48 hours in Kovalam
Namukku Paarkan Munthirithoppukal - Mysore
A movie much ahead of times like the rest of them in his repertoire, Namukku Paarkan Munthirithoppukal was set in Mysore. The hero, Solomon takes his heroine Sofia on a tour of this city. Join in.   
Koodevide? - Ooty
This was not the first movie Malayalam movie shot in Ooty, nor was it the last. But the waving flowers, the winding mist laden roads, and the school buildings added a dash freshness to the movie. The movie introduced a pimply faced Rahman to the masses. The movie weaves in just enough landscape to make us want to explore the Queen of Nilgiris. 

Also read: Here's how Kilukkam magic happened
Also read: A ride on the Chaiyya chaiyya train
Innale - Madikeri
Padmarajan loved to weave in a bit of nature into his movies. For him, they were part of the story. Set in the mist covered Madikeri, his movie, Innale spoke about a girl who suffers from amnesia. Each scene in this movie does justice to the verdant greens and the mist that make Madikeri a favorite for travelers. 
Also read: Reasons to visit Coorg
Thoovanathumbikal – Thrissur
In Thoovanathumbikal, it is the rain that ties up the story. But for a couple of scenes shot around Ottapalam, the movie shows Thrissur in all its beauty. The long roads between Kunnamkulam and Thrissur, the Kerala Varma College, the various streets around, the bars that have since shut down, a couple of tourist homes and  YMCA Thrissur also found a place in the movie. The Swaraj Ground and Vadakkumnatha temple are also weaved into the narrative. 
Mr Padmarajan, thank you, for you are one of those people who inspired me to travel.