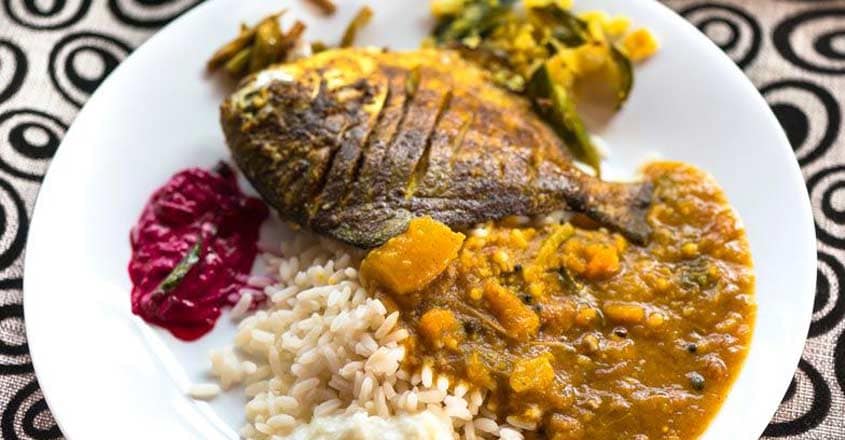 Here's how to calm down your rumbling tummy while wandering around Cherthala. Hesitate not. Head straight to this small shop and dig into Omana's sinfully delicious dishes which she sells at ridiculously low rates.
There's the whiff of asafoetida-flavoured sambar, the oil-rich smell of pepper cuddling crispy crunchy sardines. Add to this, fried mussels. Ah! Divine!
Cooking apparently is Omana's tour de force. There's no question about the taste of each item. They just stand out. Steaming hot rice, rich sambar, fried sardines and 'kakka irachi thoran' are her specialities. Other dishes on the plate like kaalan, olan, aviyal and pickles are no less delicious. These apparently are Omanachechi's first course. Enter the second with fish curry, "pulissery" and buttermilk. The buttermilk deserves special mention with the joint flavour of crushed ginger, curry leaves and kanthari chillies giving the diner a high on his taste buds.
As you come out burping happily, you dig into your pockets for those precious hundreds. But then Omanachechi has a big surprise in store for you. Give her a hundred and she'll give you back a fifty. Quite a dessert!
The enterprising Omana is a good team player. She has help from women close by who chip in to get the meals ready. The super chef has her ideals well defined for her… provide tasty dishes for those who walk in, fix affordable rates and offer financial help to women in need.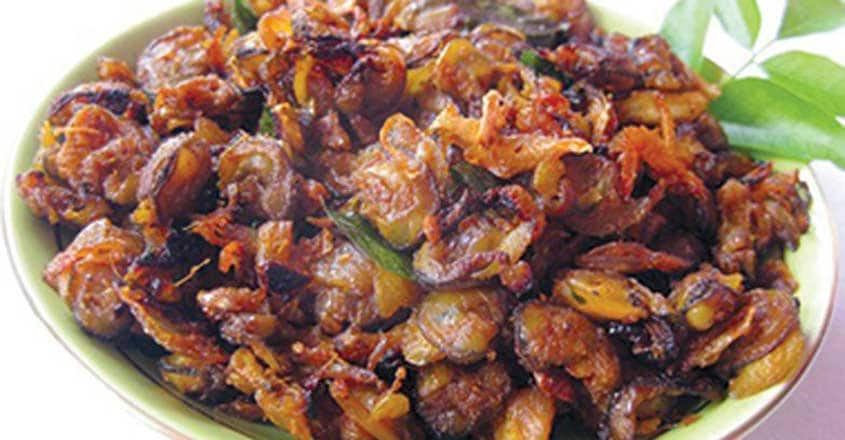 It was hubby Thilakan who got the venture going when he opened the 'Veetiloru Oonu' outlet adjoining their house. Omana stepped in when her husband passed on. She worked on it the hard way by providing meals at noon.
On being asked why the rates are so affordable, Omana wears a smile and says she has so far not run into financial woes. "I've not been through dire straits", she adds. So why jack up the rates, she asks. In her profound truth lies the testimonies of the regulars here who refuse to be lured by other food joints. Such is the flavour of the food here and its renowned affordability. People trust her and the food of course.
The joy of having relished a delicious spread is clearly reflected on the faces of those diners who've just feasted on a platter of aviyal, achar, mezhukkupuratty, thoran and fish fry. This joy is passed on to the woman who made all this possible. It warms her heart to see a joyous diner.
The next time you head to Alappuzha, remember to stopover at Omanachechi's foodie palace for a taste of what's truly delicious!