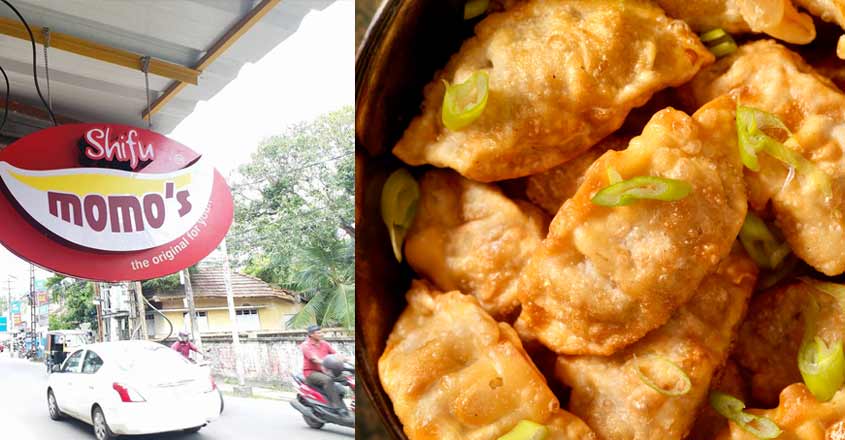 It is nothing but a plate of delicious steamed momos which the Tibetan people love to enjoy, in the freezing cold. The piping hot momos make them warm and comfortable. However, in Kochi, where the mercury has risen to unbearable levels, the foodies head straight to the Shifu Momos at Panampilly Nagar, to chill over a plate of mouth watering momos.
Fried momos are as popular and delicious as the steamed ones. Varieties of sauces in which these fried momos are dipped and enjoyed create a riot of flavours in your pallets.
The special Manchurian momos served at Shifu is the perfect evening snack. The momo sheets are made from a special dough made with atta and the all purpose flour. A scoop of steamed chicken mince and onions is placed in the centre of the sheet and is wrapped perfectly. Steamed momos would be best choice for the fitness enthusiasts while fried momos too have many takers.
The incredibly delicious Manchurian momos are fried and are generously slathered with their delicious in house sauce. These are then garnished with finely chopped onion, celery and spring onion. Creamy and smooth mayonnaise would be the perfect accompaniment for a delicious plate of Manchurian momos.