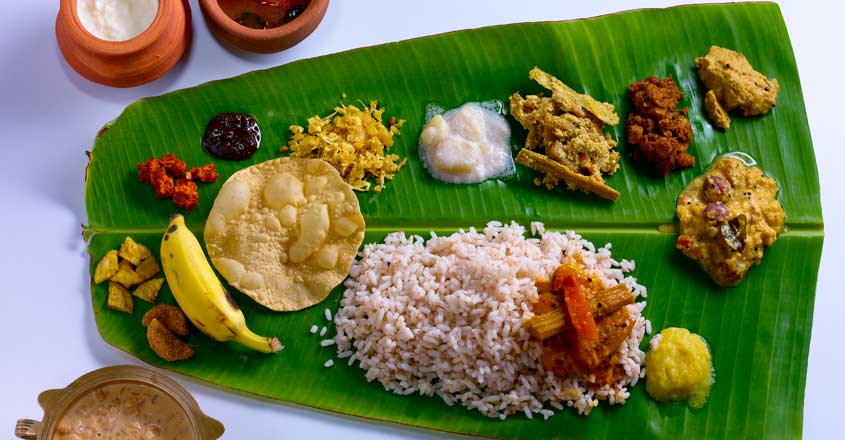 Moviegoers who have watched the climax scene of the movie 'Kunhiramayanam' would certainly wish to enjoy a typical traditional feast (sadya) of Kerala. They or any other person who wishes to relish the sadya any time of the year can head to the Mother's Veg Plaza restaurant in Thiruvananthapuram.
For the feast, the end part of the banana leaf is laid. On it are served fried banana, 'sarkkara puratti', 'pappadam', ripe banana, 'inchi', pickles of lemon, mango and gooseberry, 'kichdi', 'thoran', 'aviyal', 'koottucurry', 'parippu', 'sambar', 'pulissery', 'rasam', curd and the sweet 'ada pradhaman' and 'palpayasam' in that order.
The sadya is available at noon 365 days of the year in Mother's Veg Plaza. In other words, if you wish to taste the traditional Kerala feast even when it is not festival time, the restaurant is the place to visit.
Special 'sadya' at noon is the main attraction of the hotel, but it serves other dishes too from 7 am. Mother's Veg Plaza remains open till 11 pm every day, but 'sadya' is available only up to 3 pm.
Several food aficionados arrive at the restaurant to taste the numerous curries served as part of the 'sadya'. The customers mix the rice with 'sambar' and 'pulissery', take some 'aviyal', 'thoran' and 'koottucurry' and along with pickle place a morsel in the mouth. They feel that their mind as well stomach is filled. Finally, the sweet 'ada pradhaman' is mixed with 'papadam' as well as banana and savoured.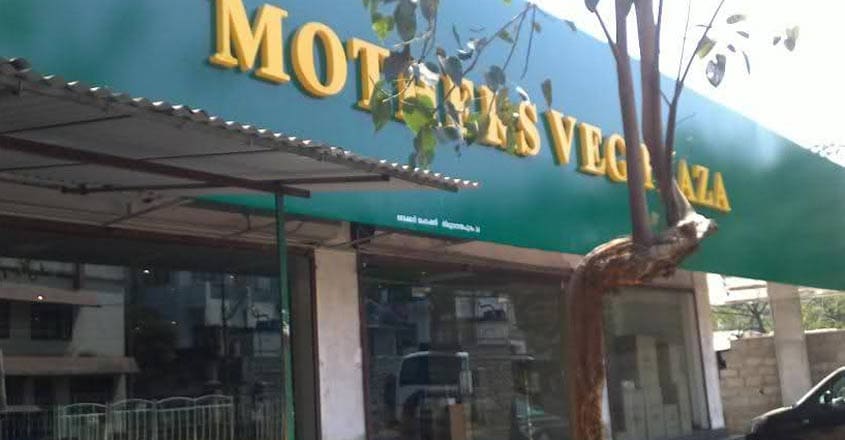 Mother's Veg Plaza is located near Russian Cultural Centre at Bakery Junction in Thiruvananthapuram city. It is a vegetarian hotel. Dishes like chappathis, soups, gobi manchurian and paneer masala are also available. Around 100 'dosas' are also part of the menu. However, the biggest demand is for the 'sadya'. A heavy rush is witnessed for the feast and one may have to wait near tables as other customers finish their meal to get a seat.
The restaurant is a clean and tidy place, while the staff are courteous. Mother's Veg Plaza has achieved success by serving the traditional feast without compromising on quality and travellers reaching Thiruvananthapuram can head to the restaurant without hesitation to relish the fare.