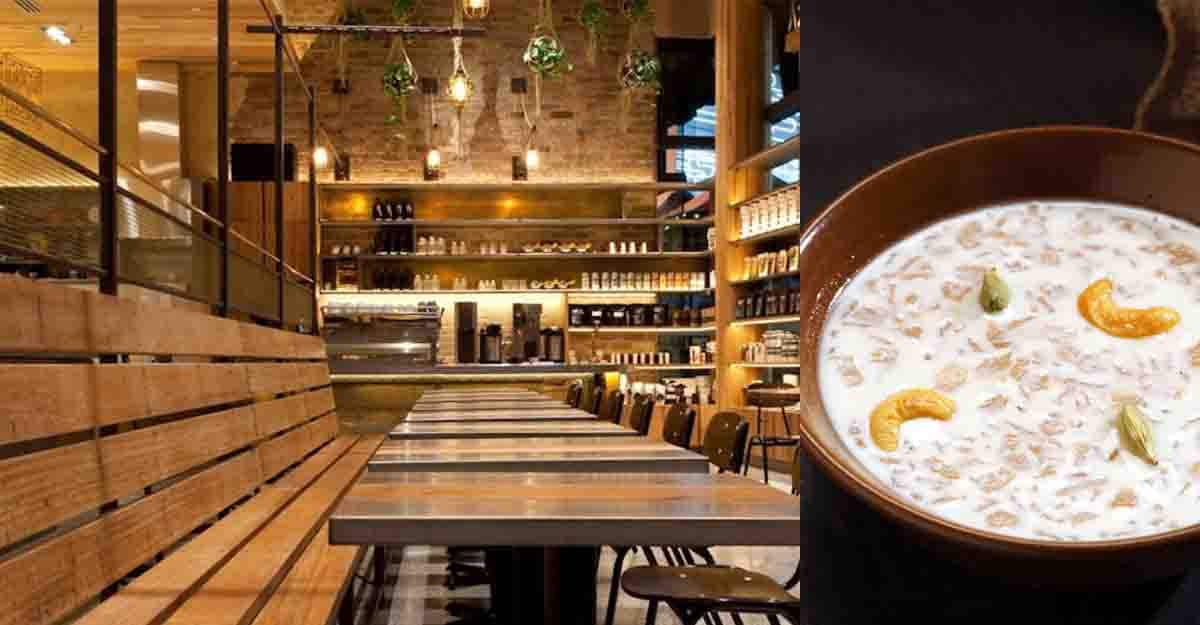 A restaurant in Chennai 'Kappa Chakka Kandhari' that serves authentic Kerala cuisine, was started by three enterprising men from the state a year ago. While Reji Mathew from Pala is a noted chef, John Paul from Irinjalakkuda is into interior designing and Augustine Kurien from Kannur runs an event management firm. All three came to Chennai to build a career and when they met each other, found that they shared a common passion – homely food.

They made plans to serve food aficionados in Chennai real Kerala dishes and thus was born Kappa Chakka Kandhari. The menu of the hotel includes even 'pazhankanji' (day-old rice gruel) and 'vattayappam.' The ingredients also come from Kerala – coconut from Thrissur, tapioca from Kottayam, and mussels from Kannur.
Reji has been a chef for the last 25 years, working in several noted hotels. "Cooking is an art as well as a science. Our venture is an exploration of new tastes along with celebrating tradition. It can be termed as 'newstalgia,'" he says.
Before launching the restaurant, Reji and friends visited around 265 kitchens and many toddy shops in Kerala searching for the best tastes. They also came in contact with new chefs along with picking up new dishes during the journey. Later, they organized food festivals at Bengaluru, Dubai, and Chennai. Witnessing the tremendous response, Kappa Chakka Kandhari was opened at Nungambakkam in Chennai.
Healthy menu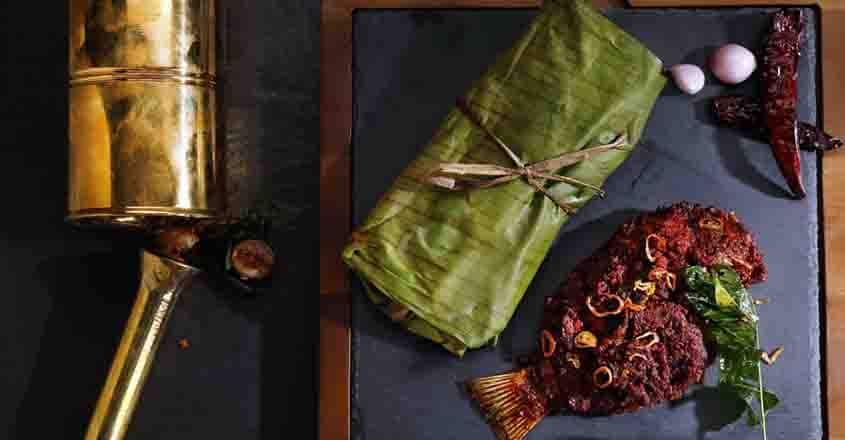 The three partners have ensured that only authentic dishes are served at their restaurant. For instance, chefs from Ramassery in Palakkad were appointed in the Chennai restaurant to make 'Ramassery idli,' Similarly, 'vattayappam' comes from Thrissur, duck from Alappuzha, pepper from Pulpally and tapioca and jackfruit from Pala. All the items are sourced directly collected from farmers, avoiding middlemen.
All the employees at the restaurant are from Kerala and the only qualification of the chefs is their talent to prepare tasty dishes, say the founders.
However, a guest may be surprised to see that parotta and biriyani are missing from the menu. "We don't prepare any food that is not digested within one hour," explains Reji.
Sticking to old practices, earthen pots cool water at the restaurant and dishes are served with coconut shell ladles. Some of the items on the menu are prawns 'kizhi,' 'payaru kizhi' etc. Innovative items like 'kanthari ice-cream' are also sold.