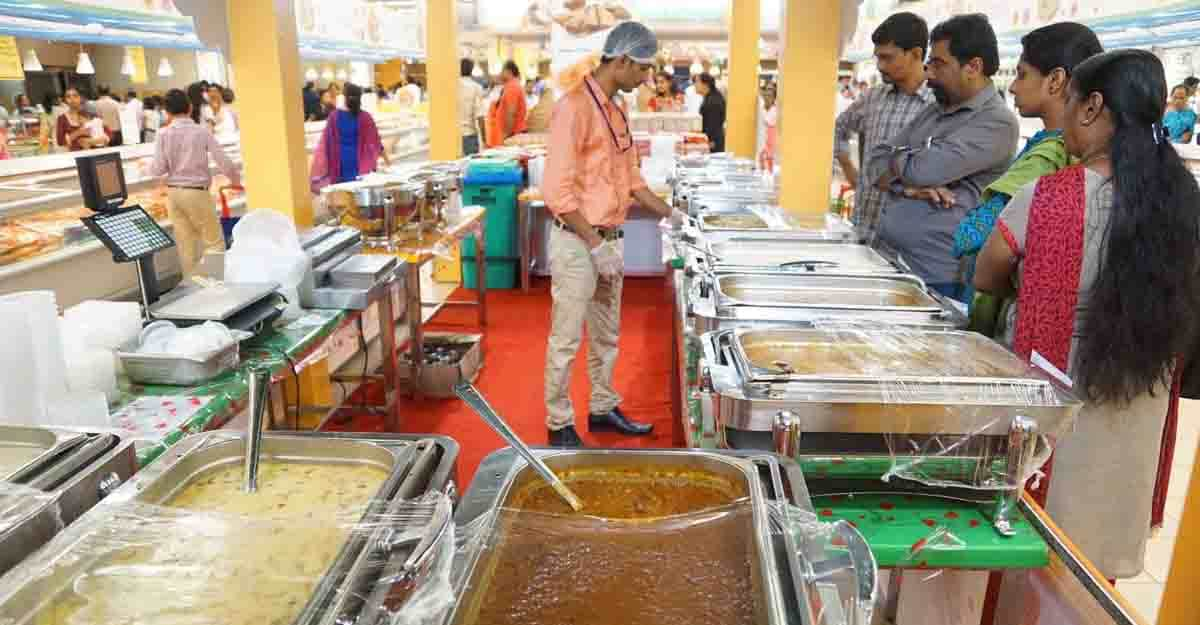 Mouth watering payasams, in myriad tastes and flavours, are the superstars of the Onam season. The lovers of this traditional dessert are queuing up to taste the unique varieties of payasam served at the payasam fests and street stalls that are being put up at many places all over Kerala.

It is the payasam which ends the extravagant onam sadya on a grand note. Keralites make sure that they get their hands on at least a glass of their favourite payasam on the day of Thiru Onam.
Culinary experts say that countless varieties of payasam could be made by experimenting and improvising with the ingredients. However, the practice of preparing delicious payasams, at home, by carefully choosing the ingredients, have now become something of the past, at least in the cities.
Cooking a perfect payasam is truly an art which could be acquired through practice. However, the number of experts who could whip up a terrific payasam is dwindling these days. Besides, no one is ready to spend too much time in the kitchen to prepare payasam for their family. Now, you would get delicious payasam, neatly packed in containers, at your door step. Payasam fests too have become an unavoidable part of the Onam festivities.
The organizers of the payasam fests make sure that delicious payasams in lots of different varieties are served. However, the price of the payasam depends on the ingredients that are added in it and also the work load to prepare as well. Palada and parippu prathamans are high on demand in such payasam fests, closely followed by wheat, banana payasam, and the classic ada prathaman. You could even taste the legendary Ambalappuzha pal payasam at these fests.
Keralites have become complacent with the ready-made payasams and sadya that most of them aren't willing to cook a ful-fledged onam sadya at their homes. Long queues could be seen in front of most of the stalls in a payasam fest. You could even book payasam in advance at these stalls for Onam days.
Tasty payasam is sold in small plastic containers which are easy to carry as well. The price of these payasam containers starts at Rs 100 and may go up depending up on the varieties. Bakeries and catering units, too, are selling varieties of instant payasam these days. Star hotels have also chipped in with their own brand of payasams.