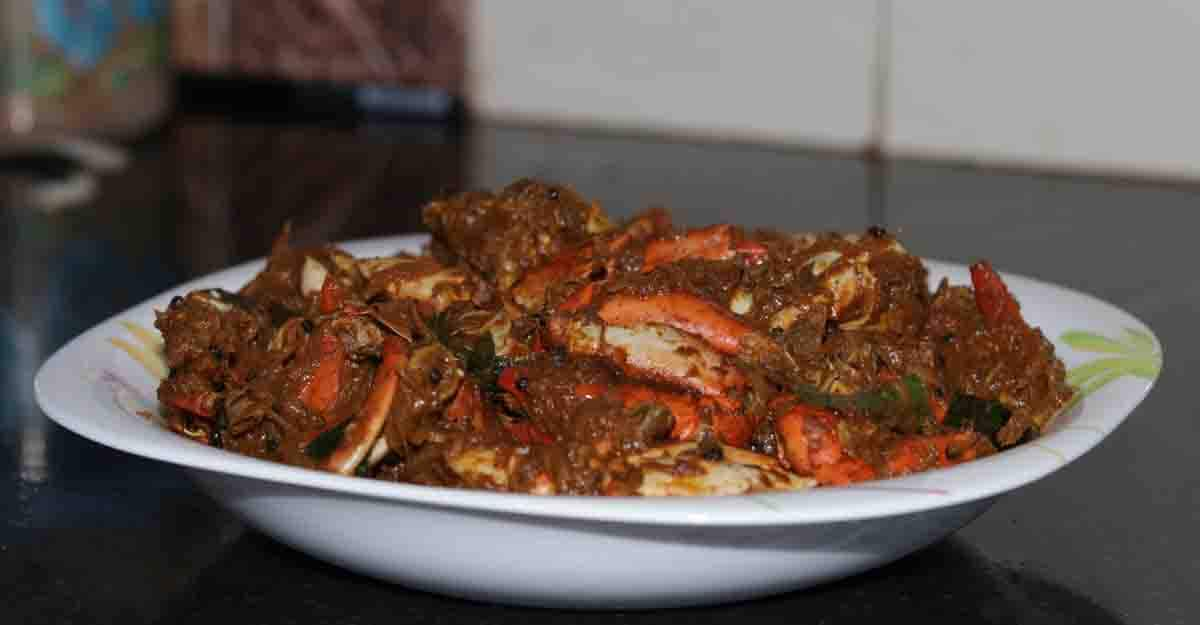 Spicy crab roast that goes amazingly well with rice, roti, or chapathi is what draws seafood lovers to the Kettuvallam Seafood restaurant in Kathrikadavu, Kochi. Do not confuse this with another, slightly more expensive restaurant of the same name in Kakkanad, Kochi.

Shaped like an actual kettuvallam or boat, this restaurant serves authentic Kerala-style seafood. They make sure that the special crab roast is served in generous quantity, filling the stomachs and the hearts of foodies.
The light sweetness of the well-sautéed onions cuts through the perfect tanginess from the tomato paste and tamarind. Meanwhile, the ginger adds oodles of flavour and aroma. The orange-coloured shell has to be broken to scoop out the perfectly cooked crab meat. Dip this flaky and soft crab meat in the flavoursome gravy before enjoying it. The curry leaves, meanwhile, add fragrance and flavour and is the perfect garnish as well.