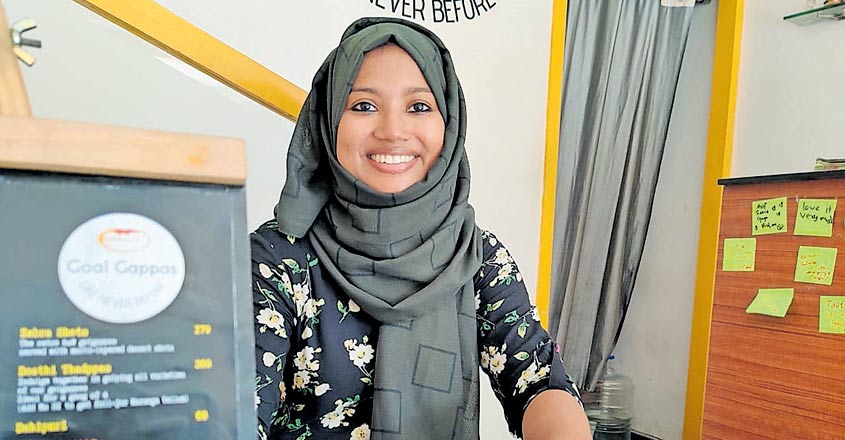 The number of North Indian food joints or way side chaat shops is proof enough for Keralites' love for the vivid flavours of the North. Golgappa or pani puri is one of the most popular items that are enjoyed by the foodies of Kerala. The Goal Gappas restaurant in Padinjarekotta, Thrissur is truly a haven of the Kolkata special gol gappa. Their chicken gol gappa has become quite a rage among the food lovers of Thrissur.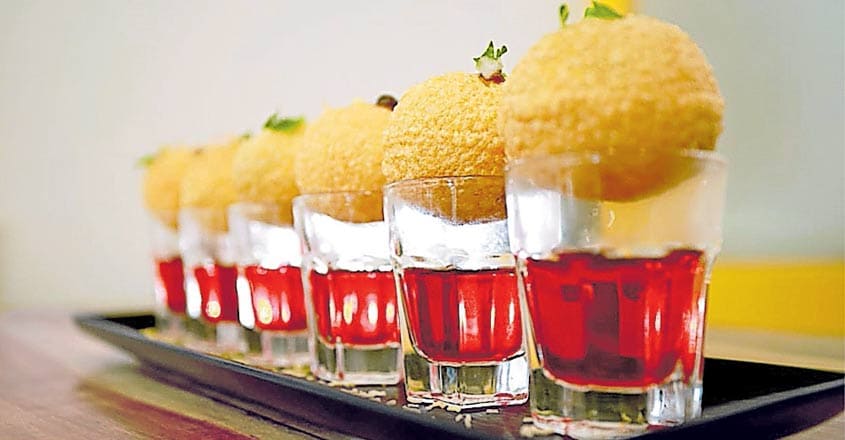 In Kolkata, the perfectly round and crispy puri in which the spicy and tangy pani or sauce is filled is called the gol gappa. Sahna Salim has always been an ardent fan of the delicious gol gappa that bursts into a thousand flavours in your mouth. So, she couldn't think of anything else when she decided to open an eatery in her hometown. Goal Gappas is located at the one way which leads to the MG Road near the Bindu Theater. It is their unique menu that has myriad flavors and varieties of pani puri that make this restaurant stand out.
Grill and Arabic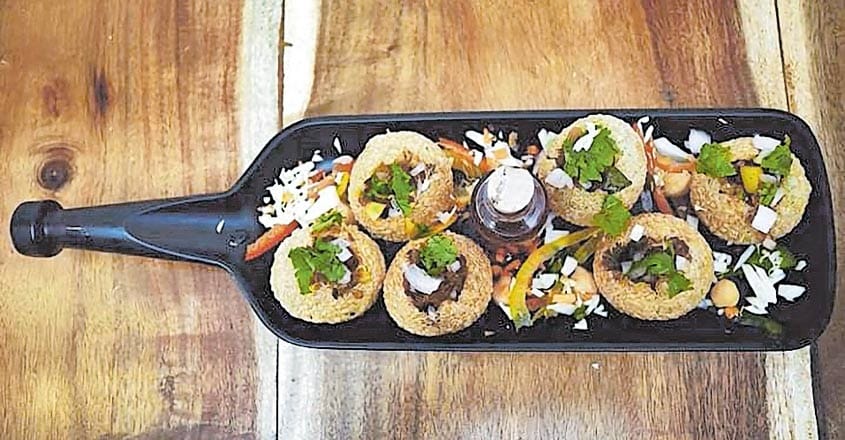 From the regular pani puri and dahi (yogurt) puri to the Arabic golgappa with a pan grilled chicken masala filling, their dishes are sure to excite golgappa lovers. Their famous chicken golgappa has locally grown chicken grilled with a traditional masala marinade. Meanwhile, the Chinese golgappa has chicken fillings with a good hit of the Chinese sauces. There are enough varieties to please the vegetarians as well. Crumbled paneer is roasted in a tawa with dollops of butter to make the filling for paneer golgappa. Meanwhile, the buta shorts have sweet corn masala in it. The masala that is used in all the varieties are hand made by Sahana herself. There is a special masala in which fresh yogurt is added for that extra zing.
Chocolate puri
If you are someone with a sweet tooth, then do not miss their special dessert golgappas. Golgappas with white or dark chocolate fillings are quite a hit among the sweet lovers. Some have frozen fillings that slowly melt in your mouth. Besides the tasty golgappas, there are vegetable, non vegetarian and egg rolls as well. However, what makes these rolls unique is that the delicious fillings are wrapped in soft and flaky porotta. They also serve special juices and shakes that are tasty and nutritious. Their gym shake is a popular item on the menu.