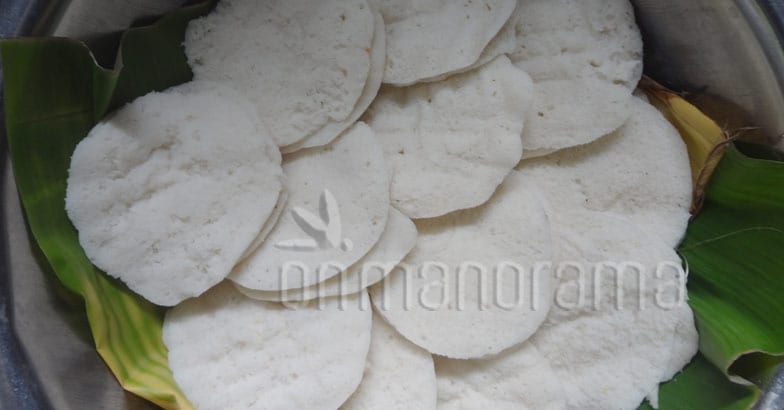 Ramasseri: NH47. Palakkad– Walayar route. Place:Pudussery.
A small rectangular blue board with white letters reading 'Ramasseri Idli available' points at a deviation and 5 kms away we arrive at Ramasseri. The village famous for south India's favourite snack– the idli.
There is only one place– the Saraswathy tea stall that sells this delicacy now. It is a small way side eatery which doubles up as the owner Bhagyalaxmi Ammal's house. She reached Ramasseri after marriage and it was her mother-in-law who taught her the secret ingrediant which makes the idly. After the death of her husband, she took over running the hotel. Now, her younger daughter and three others help her out in the kitchen which does brisk business.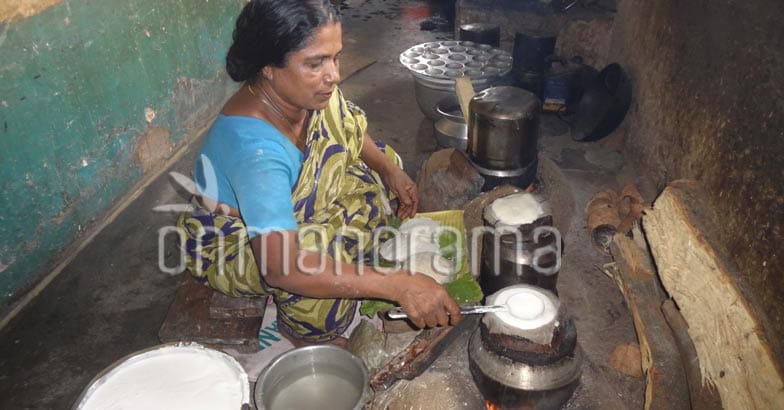 "This tradition will go on with my successors continuing the legacy", Bhagyalaxmi says.
The dosa like idli came here with the Muthaliyar cast who settled here years ago from Kancheepuram. There were about 60 families who had settled here from Tamil Nadu who made this delicious idli before. But now Saraswathy tea stall is the only outlet for Ramasseri idli.
The taste of the idli has spread far and wide. People from Coimbatore order it, for weddings, for parties. Eminent persons like Major Ravi, Thomas Issac and other celebrities have tasted Bhagyalaxmi's idli. "For big orders like marriage, more than 2000 idlis' are prepared a day. Other days we sell around 500 idlis' ", Ramanathan, cashier of the hotel says.The idli which is bigger in size than a normal idli and lesser in size than a dosa is sold for Rs 4. "We would like to sell for this price in future also", Ramanathan adds.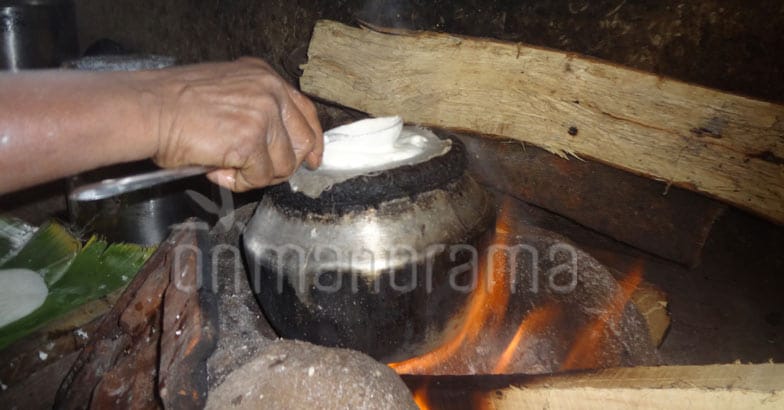 This moderate price is also a reason behind its huge demand. "Specially made idli powder, coconut chutney and chilly chutney called 'kanthi chutney' combines with this soft smooth idli and tempt us to eat without bothering our stomach", says Krishnan, busy with having idli at the hotel.
Preparation of Ramasseri idli is also special. The flour is prepared a day before. It is then poured into specially arranged clay ring and baked in a pot full of boiled water. Three idlis can be baked in a couple of minutes time. They use the log of tamarind tree to light the fire. In addition to the ordinary rice and dal, Bhagyalaxmi adds a secret ingredient, one which she does not want to reveal.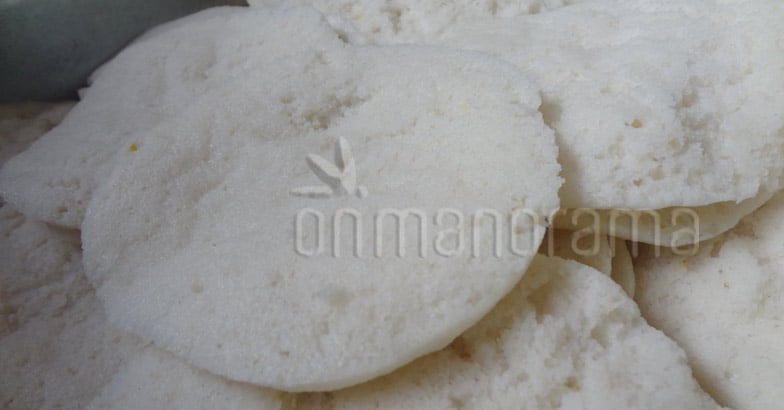 Bhagyalaxmi is not bothered about the fame of the idli. "I am just doing my job. Nothing else", Bhagyalakshmi says with a smile; but those who have tasted this simple fare keep coming back for more.