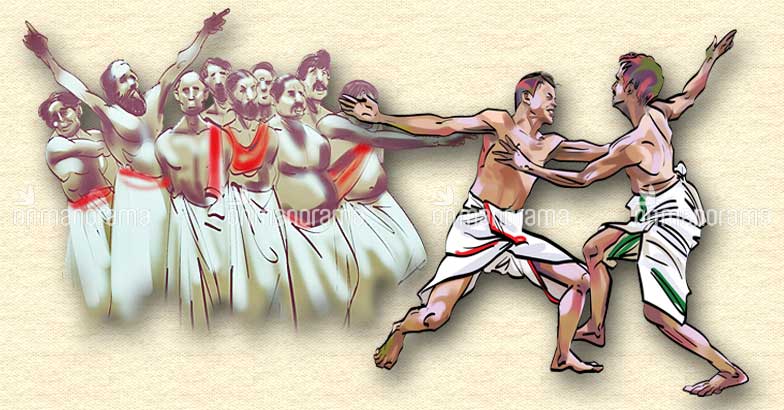 Onam appeals to the collective psyche of Malayalis across the globe, but did you know that the customs and the rituals differ as we go from one district to other. The customs and traditions are rooted in the culture of the land and in Northern Kerala, physical activities play a significant role in the art forms and local games played during Onam. Here's introducing some unique traditions of the land.
Go, hit them!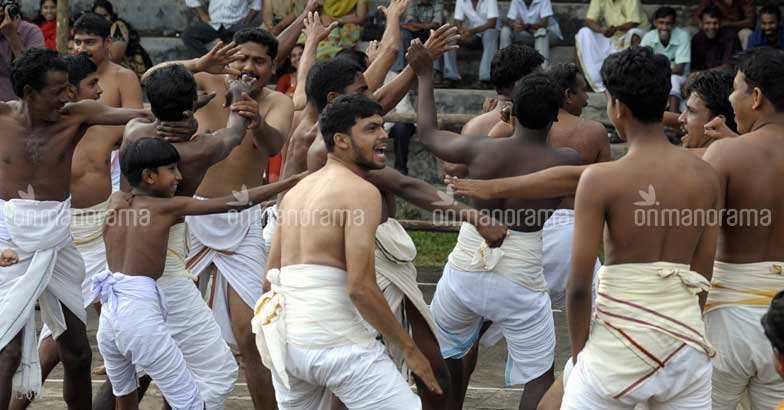 The young men from Kurumbranadu and Kadathanadu used to serve in the army of Eranadu and Valluvanadu. They were not permanently employed in the army but volunteered whenever there was a war. Those who were trained in physical combat indulged in mock brawls as an entertainment during Onam. This eventually became an art form called 'Onathallu.' 'Kolkali' (a dance performed with small rods or sticks) also has a similar origin. This art form also has its own variations in different regions. In North Kerala there is more physical activity involved in Kolkali. Archery is also one of the major sporting events during Onam festivities.
When gods come calling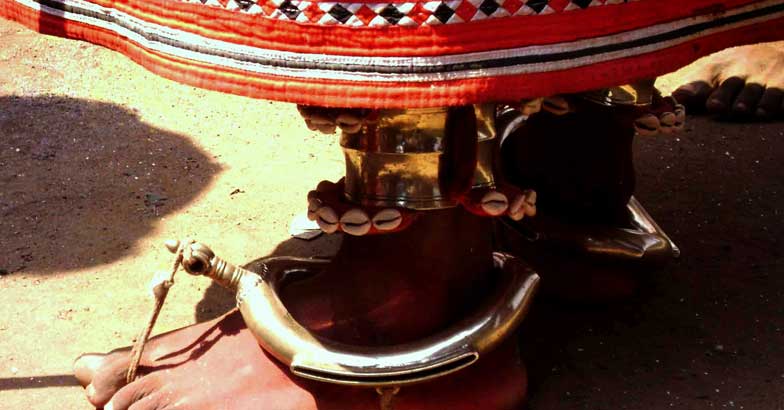 It is believed that the first civilization in Northern Kerala began on the banks of Valapattanam, Iringal and Elathur rivers. The Theyyam which is an important performing art of North Kerala and 'Thira' have major significance during Onam. The artist when he dons the adornments of Theyyam is considered to be the incarnation of God. 'Thira' is form of special offering to the divine. The embellishments of Theyyam and the crown of Thira could be seen depicted in the ancient paintings in the Edakkal caves.
'Onapottan' and 'Pootham'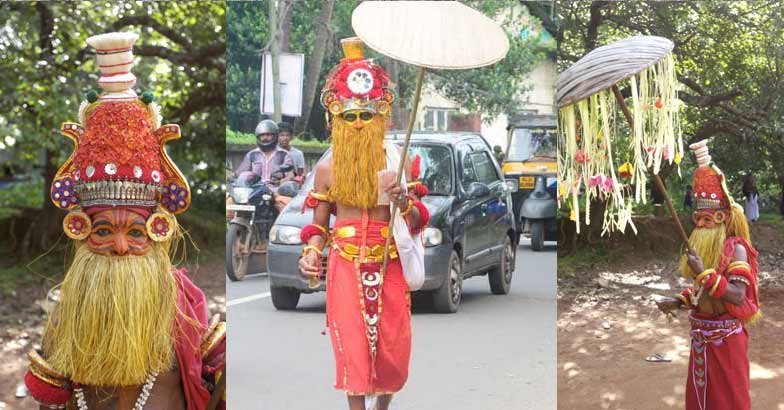 The Onapottam is a 'Theyyam' that visits the houses during Onam. Since they do not speak they were called a 'pottan' (colloquial version of speech impaired). It is a common belief that Lord Shiva visits his devotees during Onam in the disguise of 'Onapottan.' 'Pootham' is believed to be the incarnations of dead ancestors. So the Poothams would also behave like the ancestors; some would be good in physical activities and some are 'vaidyan' or doctors.
It's our right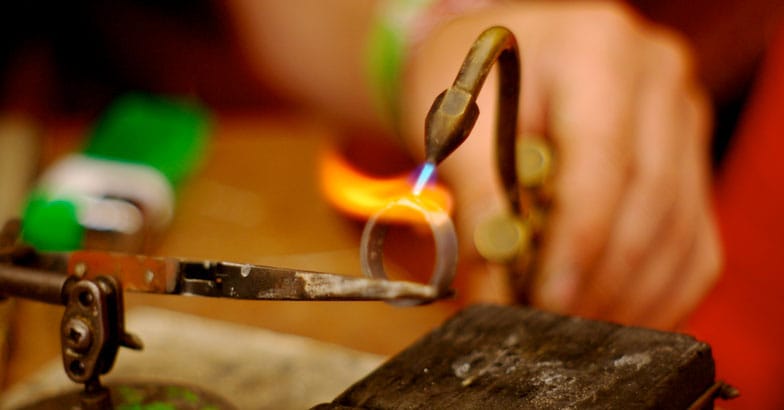 In the days of yore, Onam was the time for the labour classes like blacksmiths, carpenters, and other workers to claim what was duly theirs other than the regular wages. Besides Onam, Vishu and Thiruvathira were also an occasion for them to claim their rights. They were also treated to a mouth watering Onasadya or feast at the ancestral homes of the ruling class. 'Appam' (rice cakes) and Ada (rice patties cooked in steam) were also served along with the sadya. 'Uppu Manga' (pickled mango) stored in Chinese jars were also a special delicacy during those days.