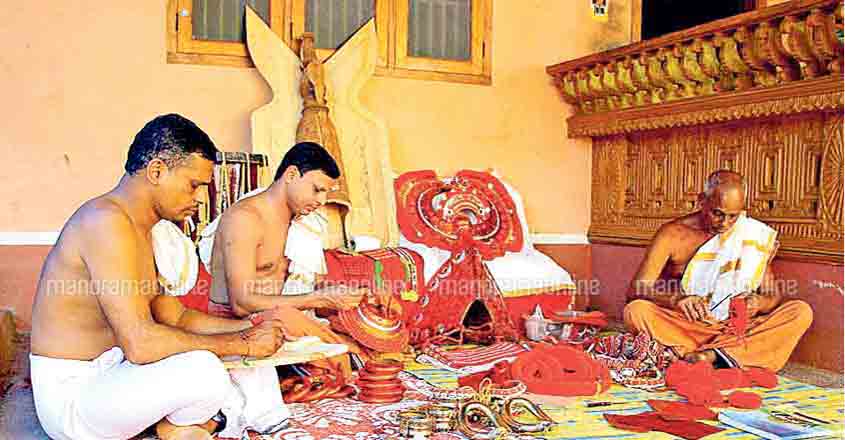 Pariyaram: As the sacred groves of Kolathunaadu are set to welcome the vibrant season of 'Kaliyattom' (a traditional festival to ring in the agricultural season), the artists are busy preparing the exquisite 'Aniyalam' (elaborate adornments and ornaments).
The theyyam artists, when they don these ornaments, are revered as divine incarnations, and they dance to the beats of 'chenda.' Various theyyams are performed in the different regions of Kasargod, Kannur, and Kozhikode. The adornments have to be prepared to suit the different theyyams which are performed in these areas.

Wood, metals, shells, cloth, peacock feather, banana blossoms, flowers, palm leaves, and bamboo are used to make the 'aniyalam.' Wrist bands, kakkaru (anklets), and head adornments are mainly made at the artists' work shops.
The ornaments or adornments in palm leaves are usually made on spot according to the theyyam which will be performed. The artists prepare these elaborate adornments following the traditional and cultural heritage of the popular art form.