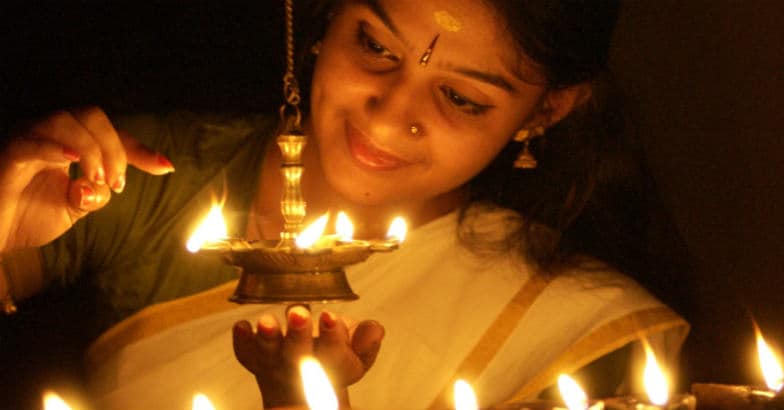 Diwali or Deepavali is one of the brightest and the 'loudest' festival across the country. There are many myths related to the festival and celebrations vary from each region in the country. For some it is Kali Puja, while for the others it is Lakshmi puja. For the Sikhs, the day is called the Bandi Chhor Divas when Guru Har Gobind freed the Hindu kings from the prison of the Mughal emperor Jahangir and reached the Golden Temple at Amritsar. The Jains believe that Mahavira, the last Tirtankara attained nirvana on this day. For them, it is a day to remember and pay their worships to the lord.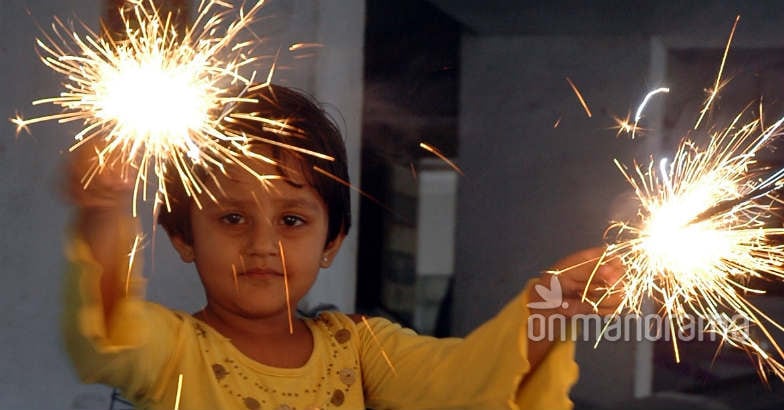 Compared to the rest of India, Deepavali in Kerala is a very subdued affair. From Thrissur to Kasargod, the festivities in the olden days were limited to the ritualistic oil bath followed by a good sumptuous meal and lighting lamps in the evening. Alappuzha to Thiruvananthapuram, on the other hand, has a long history of bursting crackers in addition to the lamps being lit at sundown. Now, the state joins in bursting Chinese -made crackers.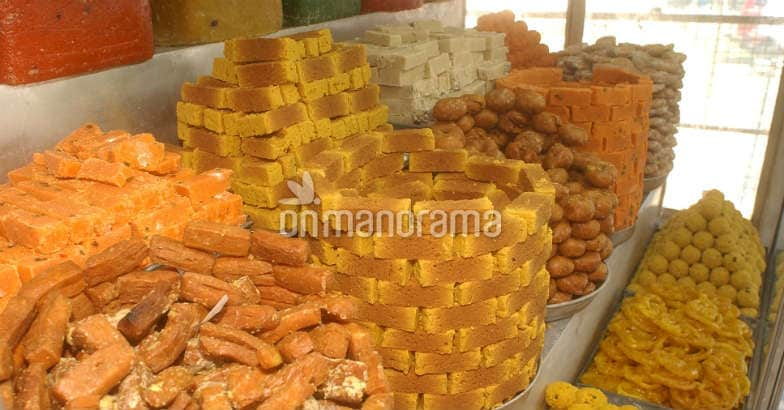 Kochi, which has been forever a melting pot of cultures, is perhaps the best place to be during Deepavali. There are four shops at Mattanchery that have come up with as many as 30 different varies of sweets to lure you in. The North Indian community in Kochi swear by these sweets and buy them for gifting their friends and family. The Gujarati community in Kochi will celebrate the festival with pomp and gaiety. Their festivities will go on till Wednesday this year. The New Year celebrations by some North Indian communities will be on Thursday and most of the shops by these communities will remain closed on Thursday.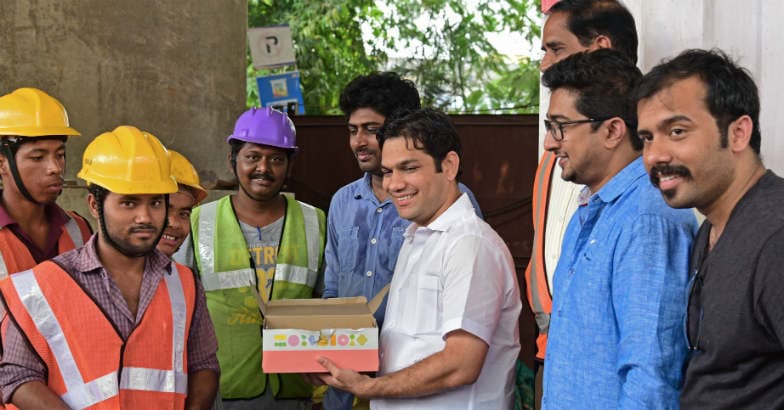 Kochi plays home to a large number of migrant workers who have been actively involved in the construction of the Kochi Metro. This Deepavali, 'Thanks Bhai', a community project aiming to express the citizens' gratitude to Kochi's oft-unacknowledged 'bhais' for their hard work, was conducted at the Kaloor Metro yard. 'Many of them leave their families behind and move to Kerala to work selflessly for projects like The Kochi Metro. This noble initiative which expresses gratitude to these unsung heroes is quite laudable,' Hibi Eden, MLA said. Sweets and personal greeting messages were handed over at the event.
In Alappuzha, the Kerala Water Transport department will operate a special See Kuttanad tour. The trip will cover the entire stretch of the waterways from Alappuzha to Kainikari Road Junction. There are temporary shops which have been set up for fire-works across the district.
The Kerala Tourism Department is conducting a campaign to promising photographers. So, if you are in Kerala during this season, be sure to take photos and enter the competition
This year around, the rains have been playing spoilsport when it comes to bursting crackers. But, let that not dampen the spirit of the festivities.