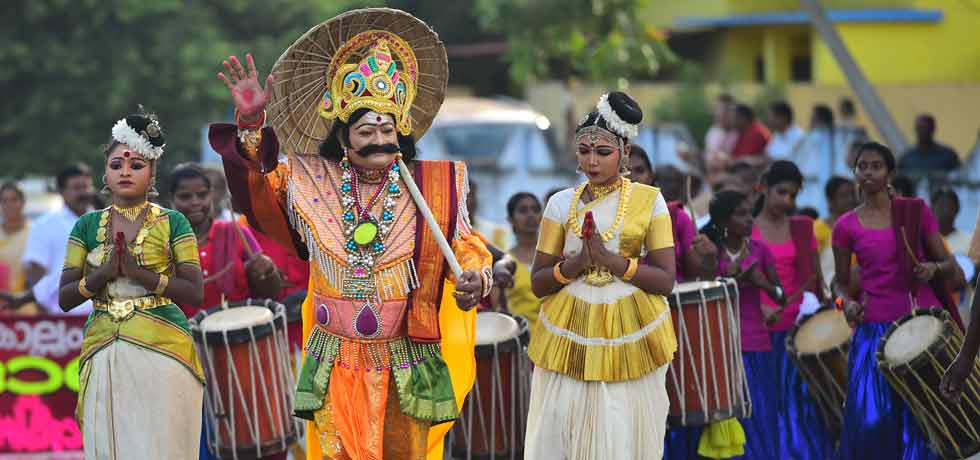 Festivals reflect the cultural nuances of a community. Onam, the harvest festival of Kerala, envelops certain interesting rituals, all of which symbolizing fertility and prosperity. There is no better time to get a glimpse of Kerala in colorful splendor. The festive mood of Onam lasts for ten days. Rituals such as athachamayam, vallamkali, pulikali, kummattikali, onapottan and maramadi make the Onam days enchanting.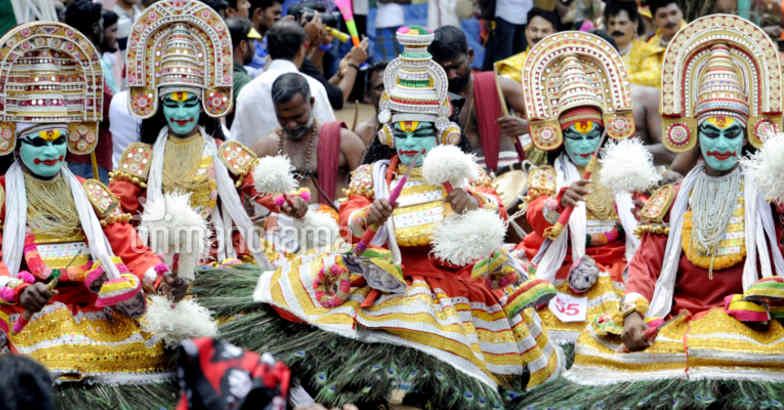 Athachamayam give a spectacular glimpse of the different folk art forms of the state. Floats of unique art forms of Kerala such as Kathakali, Mohiniyattam, Thiruvathirakali, Theyyam, Karakattam, Ammankudam, Attakavadi, Pulikali, Mayilattam etc are presented as part of the procession. Tableaus themed on current affair issues too form part of Thripunithura Athachamayam.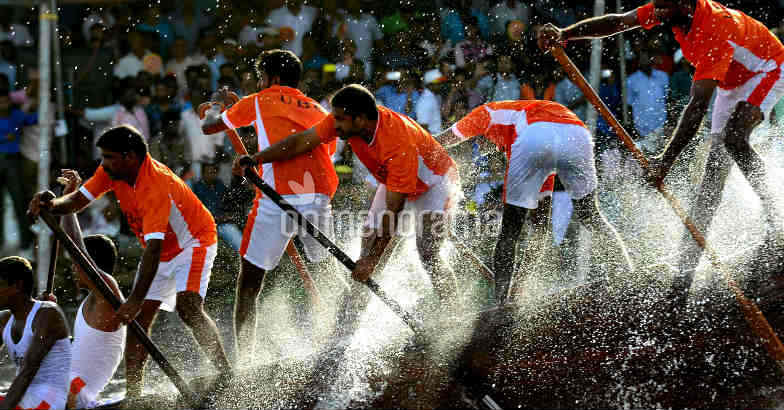 During Onam season, the backwaters of Kerala come alive with decorated floats and active water sports. Locally known as Kalivallangal, the fleet on the languid backwaters would be headed by the most majestic boat of the lot, referred to as Chundan Vallam. The sight of the oarsmen rowing in unison, singing to the rhythm of the oars, is indeed worth watching.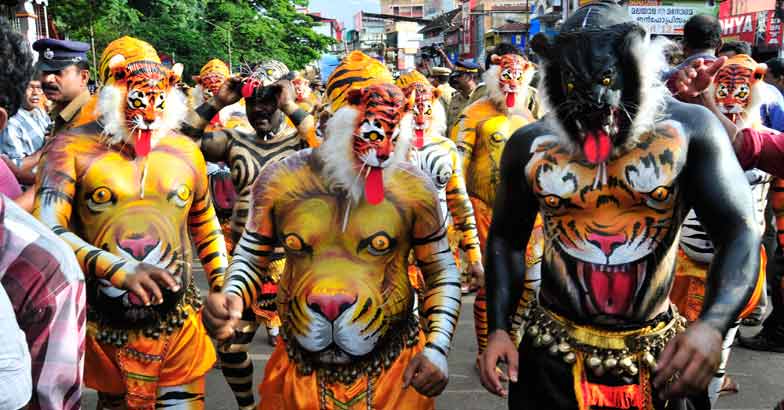 Onam is also the time when 'tigers' roam about freely in Thrissur streets! Kaduvakali or pulikali, which literally means 'tiger play', is a colorful recreational folk art form of the Thrissur district of Kerala. On the fourth day of Onam (Nalaam Onam), men who are painted like tigers and hunters dance boisterously to rhythmic drum beats. Vigorous performers who have made black and yellow stripes on their body make the streets colorful.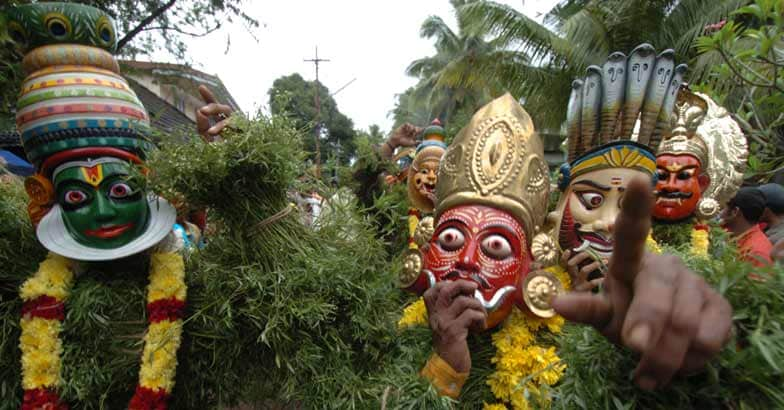 Kummattikali is a highly popular mask-dance of Kerala. Mostly held in South Malabar region, the Kummattikali performers move from one house to another during Onam season. Small gifts are offered to the performers as a token of appreciation. Their peculiar attire is the most interesting facet of Kummatti performers. Dancers perform by wearing skirts that are woven out of plaited grass.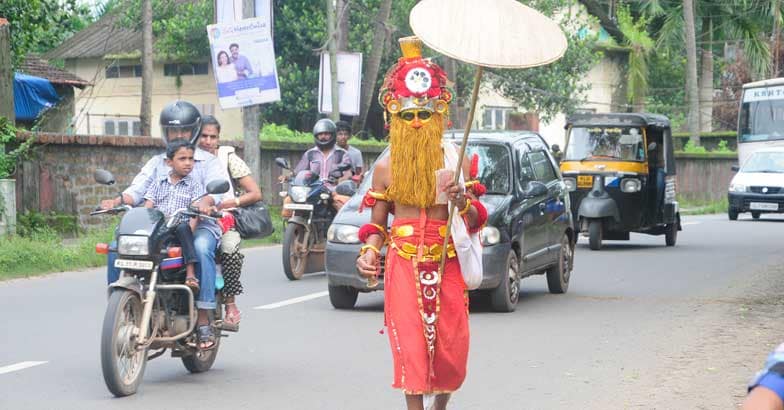 Onapottan is a guest who visits every household in North Kerala during the Thiruvonam day. He is also referred to as Onathar or Oneshwaran. Onapottan whose face would be beautifully decorated walks around in a hasty manner. He holds a bell in one hand and a palm leaf umbrella (Olakkuda) in the other. This ritual is considered as a harbinger of prosperity and peace.