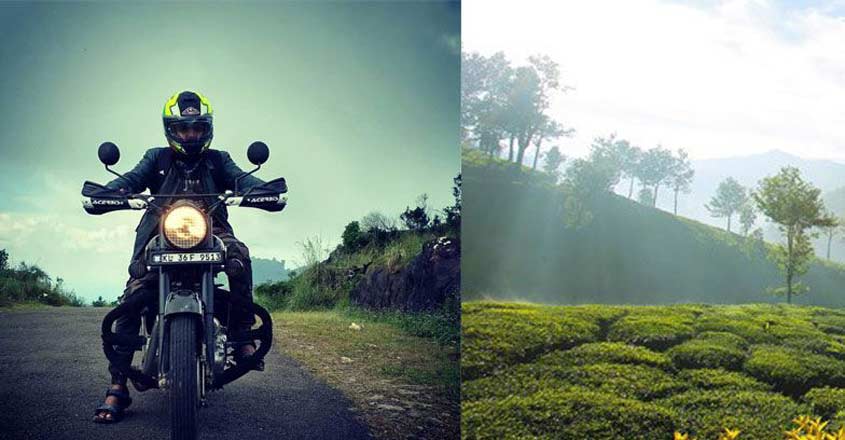 Two Bullet motorcycles and four youths and the route taken is Kumali-Kambam-Theni. The grape plantations along the excellent road to Theni are familiar to many people, but a search for new attractions in the area would lead travellers to entirely different places like Vattavada and Koviloor.
Starting early morning, take the Mundakkayam road. Heavy fog that makes travel difficult would greet travellers even at 7 am. Help may have to be sought from passersby to find the correct route.
The road leads to Kumali and Thekkady right next to it. A big tourist spot, boating in the lake is the most popular activity here.
The road via Kambam is dilapidated, making travel almost impossible. Enquiries with the local people would reveal that a diversion of 40 km would take you to Kambam via Kambammedu.
The route passing along extremely beautiful natural locales also touches the Aruvikuzhi waterfall. There are some rocks near the waterfall from where a bird's eye view of Tamil Nadu can be enjoyed. A serene peace prevails at the place.
The road continues along 18 hairpin bends. Not only the scenery but also the climate witnesses a change. The cool air gives way to hot breeze.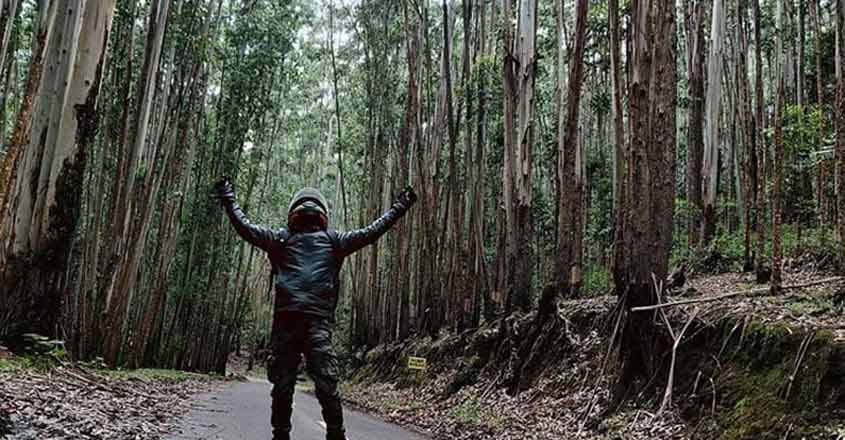 Food can be had from the hotels along the way which offer serve Tamil Nadu-style biriyani.
If it gets late, travellers can stay for the night at Bodinayakanur where reasonably good rooms are available for Rs 1,200. The natural beauty of interior Tamil Nadu abounds in the town.
Start early the next day and head to Pooppara. When negotiating the Bodinayakanur ghat road, the temperature falls. The winding road and thickening fog give a heavenly feeling to travellers. Meanwhile, the scenery around reminds them of various cinema locations.
Vattavada, called 'Kerala's Tamil Nadu village,' comes into view soon. The residents of the village had settled here after fleeing from Tamil Nadu during the attacks by Tipu Sultan.
Though officially Vattavada is part of Kerala, it is emotionally still a portion of Tamil Nadu. Tamil culture is followed in the region and the language spoken is a mix of Tamil and Malayalam.
Vattavada is cooler than Munnar. The area starts from a display board by the roadside which announces 'Koviloor.' Fresh carrots grown in the farms of the area can be bought along the way.
Another board beyond a checkpost announces that Pambadumchola has been reached. Thick greenery with tall trees is the highlight of the landscape. The path is narrow and offers amazing views.
At Koviloor, organic vegetable farming takes place on a large scale, along with cultivation of fruits and other vegetables.
A return trip via Neriyamangalam completes the royal ride on Bullet bikes to experience nature first hand.