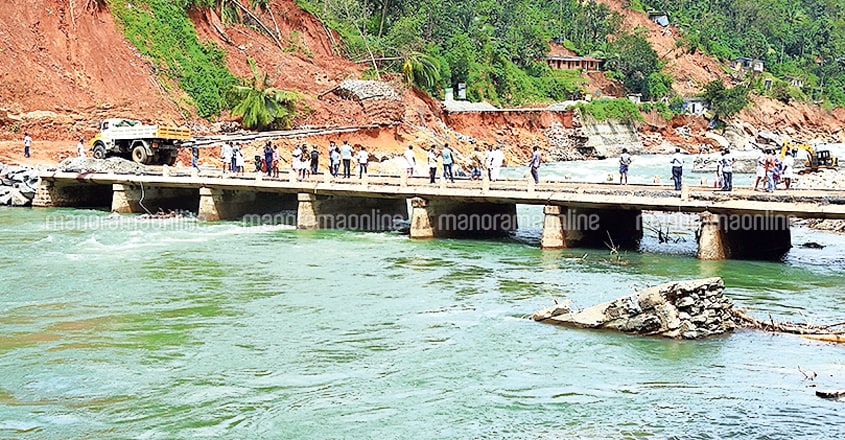 Idukki is a major tourist hotspot. From the evergreen hills of Munnar to the pretty areas of Thekkady, Idukki has always been the favourite among the tourists. Other than such elaborate landscapes, Idukki is also famous for its bridges which are old yet strong. Here is a list of such bridges.
Cheruthoni bridge
Cheruthoni bridge was the star following last year's floods. It survived the fierce force of nature. Built with Canadian technology, the bridge today is a symbol of strength and survival.
It was built to transport materials used to build Idukki arch dam during the second half of the 1960s. A footbridge made of bamboo and woods by migrant farmers to cross Cheruthoni River was the only major construction here before the dams.
The bridge carried tonnes of concrete, huge tankers, cranes and equipment for the first 10 years. It was then thrown open to local traffic along with adjacent roads. The bridge could stand immersion of up to one metre of water, the engineers who built it had calculated.
However, water as high as three metres flowed over bridge during floods. Even 300-year-old huge trees uprooted upstream smashed into the bridge failed to make a dent. It even withstood a hit from a portion of the check dam built by the district panchayat.
Indian engineers describe it as a submersible bridge. It will remain strong even after being submerged for long. The bridge was reopened for traffic after the approach road destroyed by water from the dam was rebuilt.
Munnar's old bridge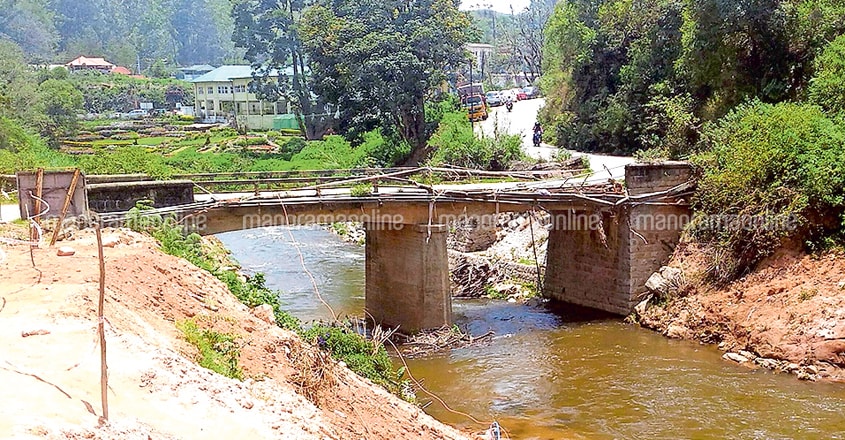 This bridge in Munnar too stands strong after 60 years. Situated near Munnar police station, it was built in 1955 connecting Munnar-Devikulam road which withstood the floods.
Decades have left their mark on its railings and safety walls. Yet it takes vehicles and people across safely. Hills had collapsed around the bridge in the floods. Uprooted trees had caused concern after they got stuck against the bridge's pillars.
Rescue operators had gone to great lengths to clear the clog and make flow of water smooth. Realignment of the national highway had left the bridge out of the route. But traffic remains heavy on it. Building of safety wall after hill collapse on either side continues.
Pambar bridge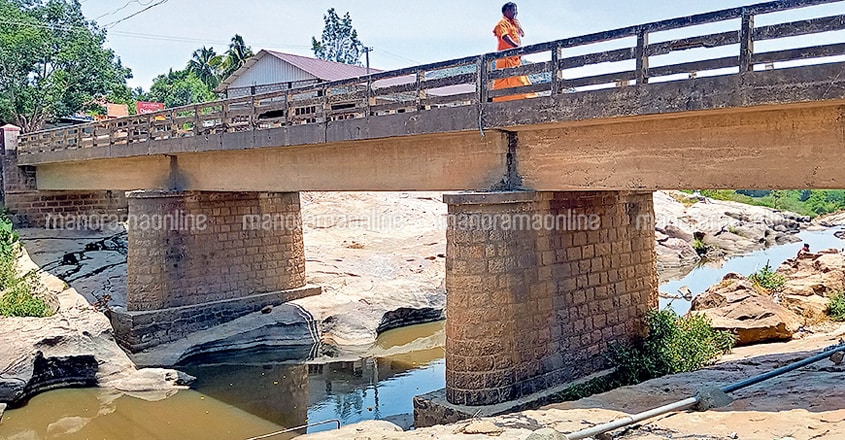 The bridge across Pambar, one of the rivers that flow east, stands strong after half a decade. Connecting Kanthallur and Marayur, construction of this bridge began in 1952 and handed over to public on 1 March 1957. It is 20 feet high and 50 feet long.
Many from Kottayam and Ernakulam had migrated to Kanthallur and Marayur in the beginning of the 1950s and formed Pattam Colonies. This bridge was built for their convenience.
Despite huge numbers of vehicles and the area's rise as a tourist destination, no widening or update of the bridge has happened. A token advance was set aside for it in the last Budget. However, the Rs 5 crore upgrade is moving at a snail's pace. The PWD has said it will submit a detailed estimate soon.
Neriamangalam arch bridge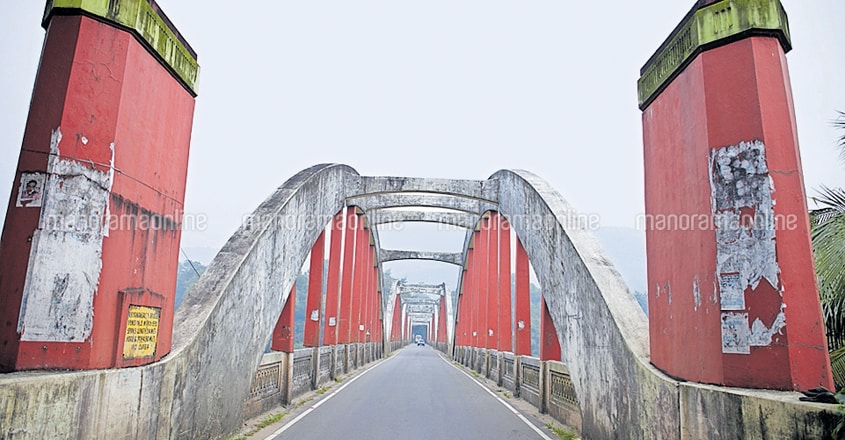 Nerimangalam bridge that connects lower areas of Ernakulam and higher areas of Idukki is a gateway to the high ranges, especially Munnar. There would be a shift in climate as soon as one crosses the bridge. It's because the high range is much cooler than the low range. And thus it becomes a unique feature of that bridge.
History
The bridge, known as Sethulekshmi Bridge, is the first Arch Bridge in South India. The construction of the bridge started in 1928 during the reign of Sethu Lakshmi Bayi, regent of the Kingdom of Travancore, and and was opened to public by Travancore King Chithira Thirunal after its completion on 2 March 1935.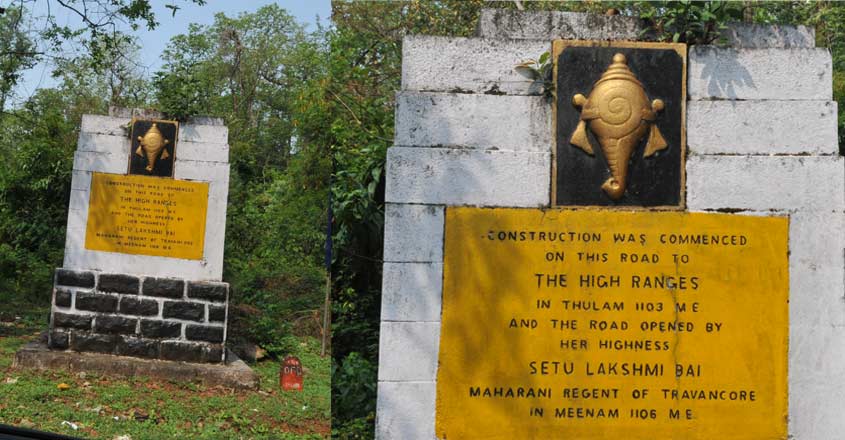 Due to the 1924 rains, the road that connected Kochi to Munnar was destroyed. So, in order to reset the trade relations, Sethu Lakshmi Bayi ordered to build a road connecting Aluva to Munnar and to construct a bridge across the Periyar River. The bridge has withstood almost a century's wear and tear and stills strong without much maintenance and repairs.
Significance
The bridge is built on six pillars of which only four are visible outside. The bridge consists of five arches. The bridge is built in such a way that when a heavy vehicle enters it, the weight of the vehicle would be lifted on the arches.
At present, the bridge is part of National Highway 49, which leads to Danushkodi in Tamil Nadu.
Vellilamkandam mud bridge
Despite concerns about its safety, Vellilamkandam mud bridge stands strong even today. The 150-metre-long bridge was built by KSEB in 1978-79 when construction of Idukki reservoir submerged an existing road.
Parathodu bridge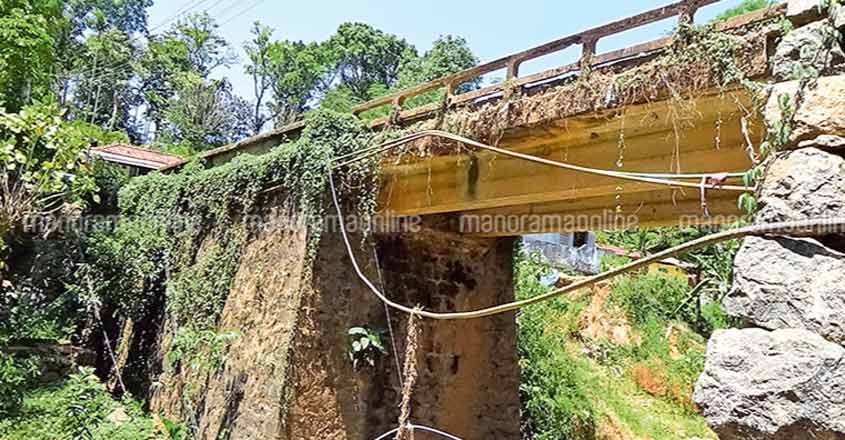 It's been 63 years since the construction of Parathodu bridge. It shook a bit for the first time two years ago when huge trucks ferried materials for state highway roads in Idukki. It has been decided to build a new bridge here.
The old bridge will be dismantled soon even though it has sustained only minor cracks on safety walls. The PWD built it within 8 months in 1956. New walls were built within 11 days when cracks first appeared.
Cracks were formed after Taurus trucks plied on it carrying rocks for building Munnar-Poopara Road. Floods had created potholes on its entrance, creating traffic snarls. A portion of the mud beneath collapsed, prompting authorities to take the dismantle call.
Anayirankal bridge
The 60-metre-long bridge over Anayirankal lake connects the past and present. This 200-year-old bridge is in Puthupparatty. Built during the East India Company's days when tea plantations were set up Mathikettanchola region, this bridge played a lead role in transportation of materials.
British engineers envisioned it as an easy route to bring tea leaves from the hills to its factory in Periyakanal. Built with iron ropes, the bridge also helped plantation workers flee from frequent elephant attacks.
Kanan Devan took over the plantation after the British left. A reservoir was built in Anayarankal in 1963. The bridge then connected lands on the banks of the water body. It is not in use these days, yet remains an example of British ingenuity.
Chappath bridge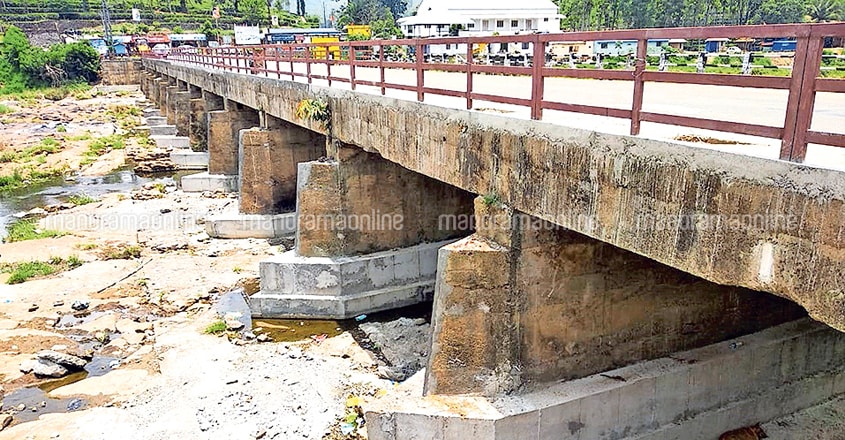 The residents of high range retained their physical connection with the world when Upputhara Chappath Bridge stood the test of floods. Built two decades ago, it connects the area with most of Kottayam and adjacent districts. The bridge went 10 feet under water during floods, restricting traffic for four days.
Vandiperiyar bridge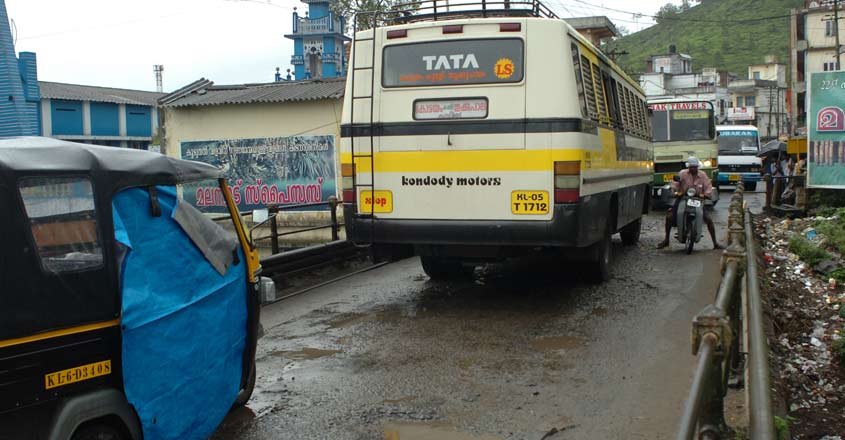 Built in British architectural style, Vandiperiyar bridge is the oldest bridge in district. Constructed in 1903, the 96.20-metre long bridge connects the banks of Periyar. It was built by British to facilitate movement of goods. Even the railings, built to provide safety for vehicles and pedestrians alike, stand firm till date. Even heavy trucks ply on it.
Thodupuzha old bridge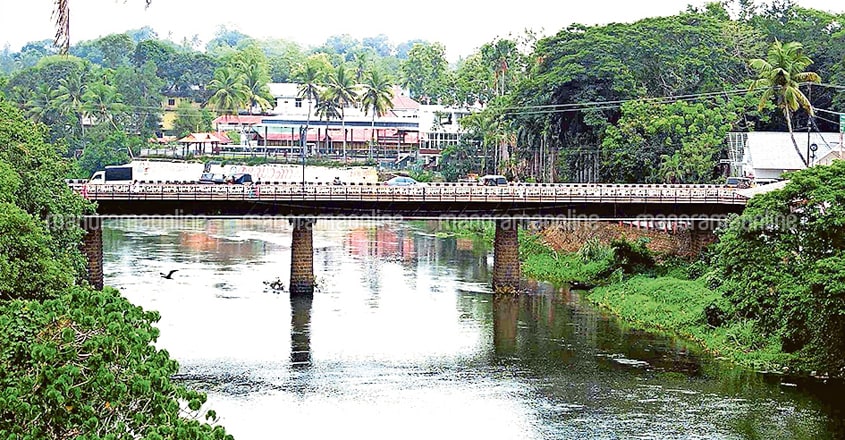 Thodupuzha old bridge is 56 years old. Inaugurated in November 1962, it connected Gandhi Square and municipal office. A wooden bridge carried people across before it. Low water levels in summer used to make walking across river possible. The river was full only during monsoons.
(Inputs from Aleena Mary Kurian)