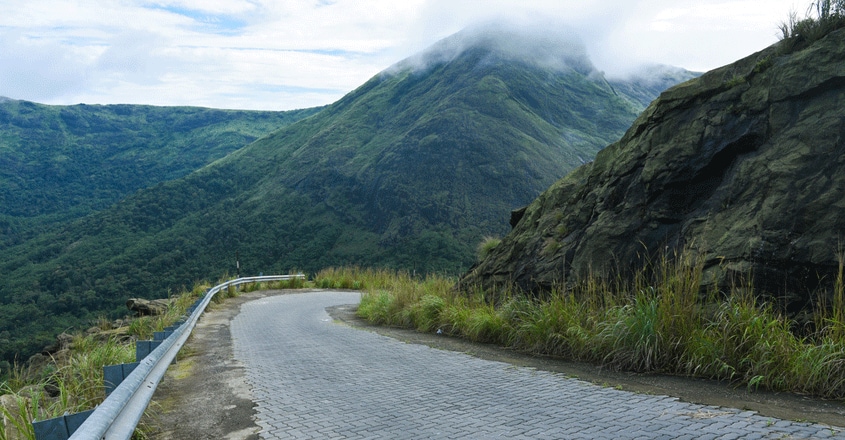 Travellers have been making a beeline for the many picturesque spots in Idukki like Thekkady, Munnar, and Vagamon for decades. However, there are many more locales in the district which are yet to be discovered by tourists.

Malayalam film lovers might have enjoyed the beauty of such places in movies like 'Maheshinte Prathikaram,' the directorial debut of filmmaker and actor Dileesh Pothen. There are several others films, too, that have depicted the amazing scenery of Idukki.
One such locality which exudes a magical charm is Koottar, which welcomes visitors by offering a combination of thriving farmlands, green hills, pretty waterfalls, and a striking landscape. The route to Koottar passes through expansive grasslands and rocky terrain and the real beauty of the Western Ghats can be enjoyed all along the way. The sight of tea gardens and overcast sky with mountains providing the backdrop presents picture-postcard scenery.
Travellers can feel the chilly weather everywhere but a cup of tea would be refreshing. Arriving at Koottar by dusk, you can hear the ear-piercing chirps of crickets as well as experience the mercury falling to very low levels during the night hours.
In the morning, you can wake up listening to the gentle sounds of waterfalls nearby. The sky is overcast most of the time here and a downpour can always be expected.
The day's sightseeing can be started from Koottar city. Incidentally, in Idukki, all towns and villages are referred to as 'city.'
Take the route via Pothinkandam, Parakkadavu, Kuzhikandam and Puthenthoppilpady to Bangladesh Road. First-time visitors may get the impression that it is an area where people hailing from Bengal live. However, you will meet only Keralites at Bangladesh, a small village in Idukki. Ironically, even the residents themselves have no idea how the place got its name.
This route takes travellers to Kattadipadam or the field of windmills, where a big surprise awaits them. Green rolling valleys extend in all directions and windmills stand tall here and there. Very few tourists reach this area and the most striking feature here is the wind, which makes a loud noise as it threatens to blow away everything on its path. One may feel that even a car may be swept off the hilly road to the deep depths beside the path. The entire experience is indeed otherworldly.