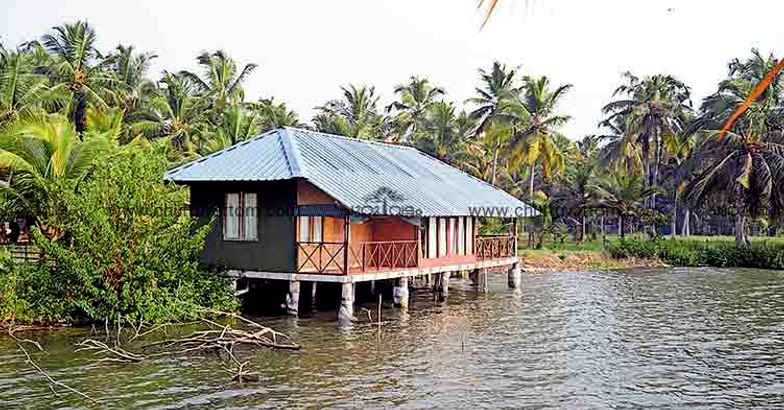 A stay at Kudambashree's Snehatheeram homestay, located along the jetty near Perupalli in Arattupuzha, Alappuzha, could be your first step towards wellbeing. To stay at Snehathreeram, run by an all-woman gang, it is mandatory that the visitors shun plastics, smoking, and drinking.
A four-day package at Snehatheeram includes a walk enjoying the village life in Alappuzha, self-ride on a boat, folk dances and local cultural programs, meeting with Aryurveda experts, coir making, a visit to Mannarasala Centre, museum, Krishnapuram Palace, and watching sunset along the beach.
For booking a stay at Snehatheeram contact: (+91)-94466-68229; (+91)-99612-87719; (+91)-90484-64278.
The food at the homestay is made using organic vegetables. Visitors can expect an authentic local fare including karimeen (pearl spot/green chromide) and konju (tiger prawn).
They have their own fish farm, besides grow medicinal plants like vetiver and aloe vera.
Snehatheeram – the inspiring tale
The Snehatheeram is an example of a group of homemakers', who were affected by 2004 tsunami, dedication and perseverance.
The Snehatheeram gang - Keralamma, Veenadevi, Jisi, Sunitha, Suraja, Chitralekha, and Seema – got the idea of starting a homestay from NGO Punarjani, which was carrying out the rehabilitation work in tsunami affected areas with the help of France. The 7-member team, who were members of the Kudumbashree Mission, took the lead and launched Snehatheeram.
Initially, handling foreign tourists was a bit difficult for the group as they were not well versed in English. But the team took a crash course in English.
The Snehatheeram homestay is gearing up to celebrate its fourth birthday on World Environment Day on June 5.