Kochi: The city has a celebrity guest this New Year's Eve. Jill Waterman, the chronicler of New Year revelry around the globe, has reached Kerala's coastal city to usher in 2018. The New York-based photographer has been going to a new location to welcome each New Year for the past 33 years.
Waterman decided that she would spend New Year's Eve in a new city in 1983. She was 26 years old then. She loved to be among revelers and to document the revelry.
Waterman, who learned photography from the New York University, roams the world with her 35 mm black/white camera, the same equipment with which she went to Paris in 1983.
This is Waterman's first trip to India. She decided on Kochi after the affected narration of a friend who works in Bengaluru. Waterman was particularly fascinated by the ritual of burning up a gigantic Santa Claus on the Kochi beach on the New Year's eve.
Many cultures burn monstrous shapes as the representation of evil on New Year's Eve but burning Santa Claus is new to me, Waterman said.
Waterman spent the previous New Year's Eve in Cuba. She said she wanted to see how Cubans celebrated after Fidel Castro. Havana treated me like a member of the family, she said.
She admitted that she was anxious while going to Cuba but the people and the ways they celebrated were alike across cultures and ideologies, she said.
The analogue camera and films have long been replaced by digital cameras but Waterman cannot let go of her first love. She owns a digital camera but falls back to her old black/white camera when she goes to shoot a New Year's Eve celebration. Black and white represent hope and there is no other time to be more hopeful than the New Year's Eve, she said.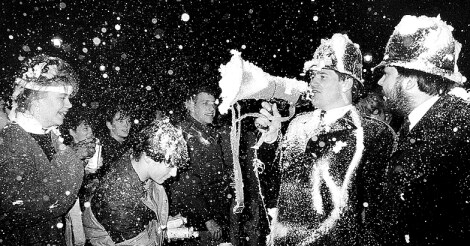 Though she started her globetrotting in Paris, she chose the American cities to celebrate New Year in many years after that. Then she returned to Europe. She celebrated the New Year's Eve in 1995 in China.
She said all the places stayed dear to her though she had to witness revelry turning to violence sometimes. The New Year's Eve celebration in Pasadena in Canada in 1999 turned a street fight.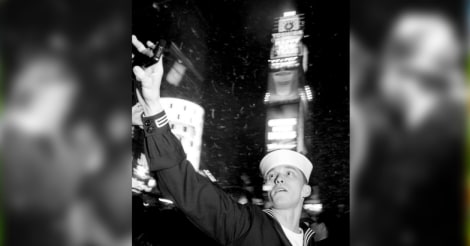 Waterman's favorite is perhaps her time in Bethlehem at the turn of the millennium. She expects to Kochi to better that record.
She said she does not think about the place to visit before October or even November. Next year, she may be in Sweden. After that somewhere in Africa, she said.