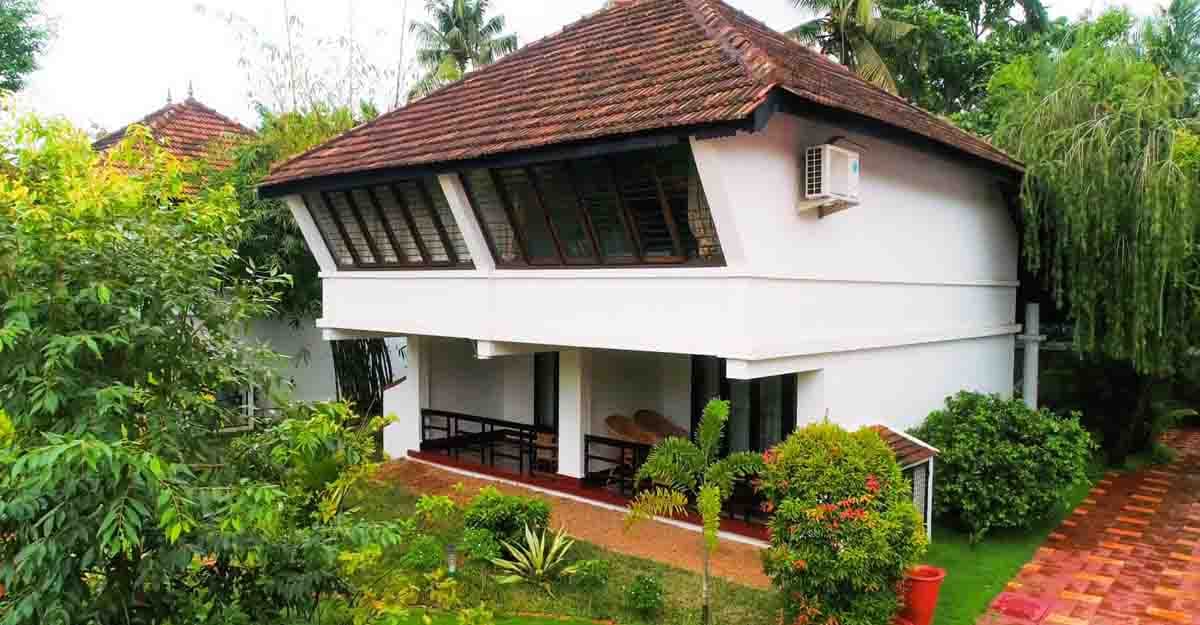 Nihara Resort and Spa at Kothad in Kochi, stands amidst a three-acre grove of greenery. Besides several herbs and ornamental plants, more than two hundred varieties of trees joyously surround the tiled-roof buildings of traditional Kerala style. Art forms unique to Kerala are represented tastefully by the walkways within the greenery. The backwaters move serenely by the fringes of the grove.

Nihara Resort and Spa is in Kochi, but it is far away from all the bustle and the noise of the city. This is a place to rejuvenate and reinvent oneself through Ayurvedic spas and oxygen-rich natural surroundings.
The resort came up from the relics of its earlier avatar 'The Kamyakam Haven,' one of the first backwater resorts in Kochi which was accessible only by waterway. The 'Kamyakam Haven' in Kothad Island by the Kottappuram-Kollam backwater route had to sacrifice itself for the construction of the road for the Vallarpadam Container Terminal. The Kothad bridge, which is a part of this road, was built right over the resort property. About 1.5 acres of the land was taken over for the bridge construction. The resort stopped its operations after that. The structures within were left to decay.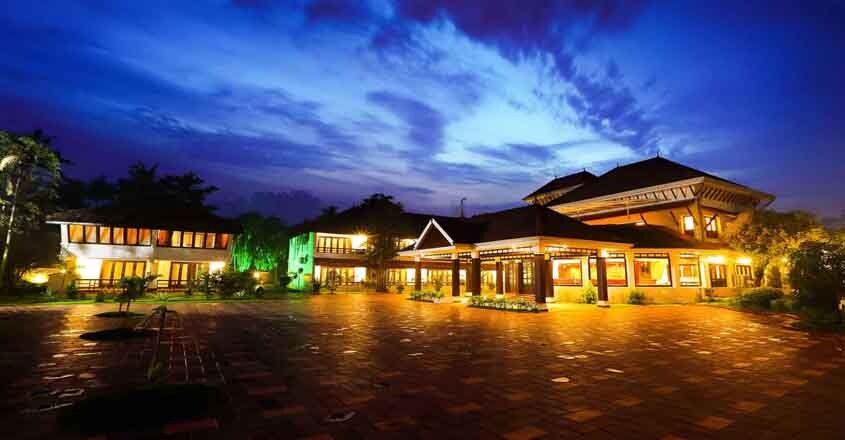 It was then that Thomas Varghese, a businessman based in the Abu Dhabi, took over the place. Initially, he thought of demolishing the structures to rent the space out. But seeing the scenic surroundings, he felt the place still retained the qualities of a tranquil spot amidst the urban turmoil and decided to reinvent the resort. Still, he had to wait for four years for the road work to get over.
Now, the resort can be accessed both by backwaters and by road. The path to the resort from the Container Terminal road was refurbished and freshly paved with tiles. This enlivened the operation of the resort. Large scale renovation was done on the swimming pools and new facilities were added. All the buildings were restored with a unique Kerala flavour. Equal stress was given to make the resort a green haven.
The breathtaking outdoor charms of the resort make the Nihara Resort and Spa an ideal venue for weddings. The resort now has twelve rooms, two banquet halls, and twenty cottages. Six of these cottages have private access to the swimming pool which is a lot of value addition. The hexagon-shaped poolside coffee shop has arrangements to simulate rain. This is another major attraction of the place. Nihara Resorts and Spa, which opened in January is now hosting wedding celebrations, incentive parties, and business meetings on a regular basis.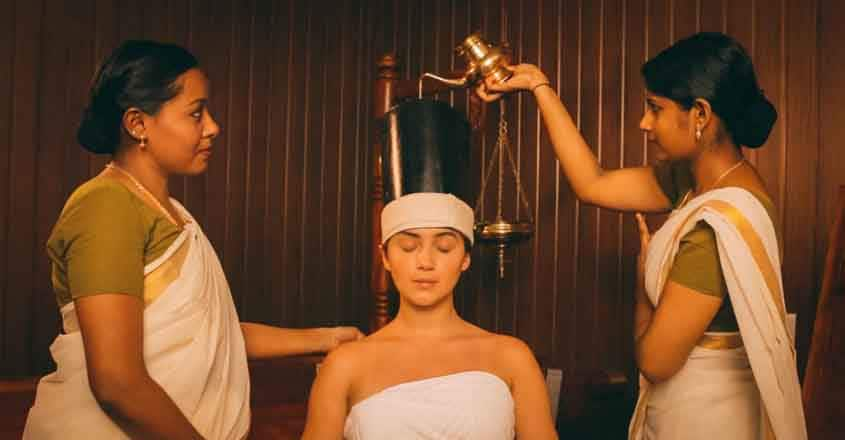 The well-appointed kitchen offers traditional Kerala food in addition to Chinese and Continental delicacies. The resort can arrange boat rides as per customer requirements.
The spa has three fully equipped treatment rooms.
Thrissur-based 'Ayurgem,' which has patent for 26 Ayurvedic medicines manages the rejuvenation facility under care of six therapists here.