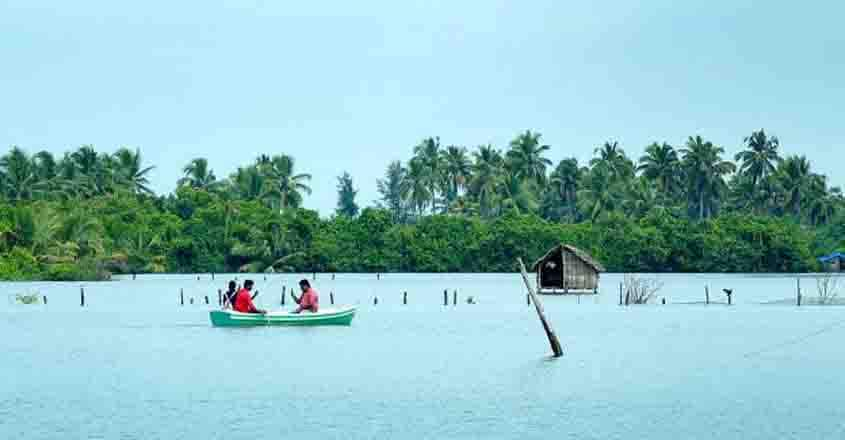 The place is surrounded by rippling waters where fish are aplenty. Homely meals are served with the fresh catch of the day. Gentle breeze blows from the sea just around the corner. The scenic Njarakkal Aqua Tourism Centre in Vypin, Kochi is an excellent destination for a day-long family outing.

The Aqua Tourism Centre around the fish farm is run by Matsyafed. There are two bamboo huts right in the middle of the fish farm. These huts are accessed by boats. Many tourists prefer to just sit in these huts to lap up the serene environment through the day. Besides these bamboo huts, there are tree-houses by the boat wharf.
Boating facilities include row boating, pedal boating, solar boating, water cycling, and coracle rides. A new raft has now been introduced. This 2.5 meter long raft was built by the employees of the aqua tourism centre using 6" PVC pipes.
Another attraction here is the traditional water-drawing wheel used by farmers.
The entrance fee to the Aqua Tourism Centre for adults on week days is Rs. 250/- and for children below 12 years, it is Rs.200.
Entry fee includes a single tea/coffee, lunch with fish curry meals and ice cream. One among the three facilities - Kutta Vanchi or Rowing Boat or Pedal Boat - can be used for half an hour free. Free angling is also included in the entry fee. No entry fee for children below 5 years.